If you've been looking for a place to buy natural and organic foods as well as vitamins online, check out Vitacost.
I just ordered some gluten-free items using this free $10 credit.
This is for new customers.
And there are a lot of items you can get for under $10, making it free, except for shipping, which is $4.99 if your order is under $49.
Make sure to shop at Vitacost through Ebates so you can earn 8% double cashback on your purchase!
When you sign up with Ebates, you'll receive a $10 Target giftcard, $5 Ebates credit, or other gift cards.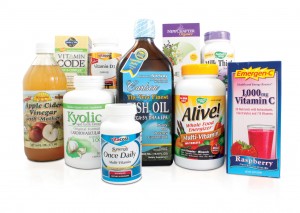 Here's how to do it.
Sign up with Vitacost here. You'll receive an email with the $10 credit.
Then sign up with Ebates. You'll get to choose from a $10 Target gift card, $5 Ebates credit, or 2 other gift card options.
Search for Vitacost and click through to start shopping.
Use your $10 Vitacost credit code at checkout and get $10 off your order! The $10 credit does not apply towards shipping, unfortunately.
After your Vitacost purchase, you'll receive an email from Ebates letting you know how much cash back you earned. Pretty awesome, huh?