To celebrate the 104 medals that Team USA is bringing home, Eucerin is giving away 104,000 samples of its Daily Protection body lotion.
The giveaway has already started at 1pm EST.
Head over to their Facebook page.
It's slow right now but I was able to get through after a few tries.
Eucerin will be giving away something every day until 8/17/12.
Good luck!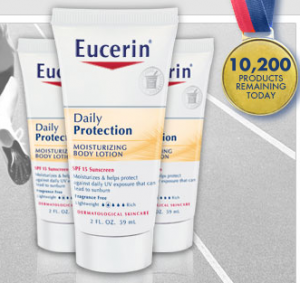 Print This