Yesterday, there was a lot of activity on the Target Style Facebook page to get this free beauty bag.
The site was bogged down and slow but now it's working.
So if you haven't already gotten this, check it out.
Get a free Target beauty bag with free beauty samples.
All you have to do is "Like" the Target Style Facebook page and fill in your info.
You can choose to opt out of email offers from them.
They are only giving out a limited amount of the beauty bags – 457,000 or until 5/26/12. I'm sure the bags be gone by that date so grab yours today.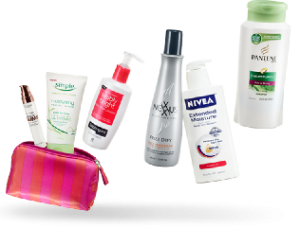 Print This