The best free stuff this week is back again!
I follow several frugal bloggers to compile this list.
Here are some of the best free things this week.
Don't wait too long because some of these offers expire soon.
Feel free to share these freebies using the social media buttons above.
Have a great weekend!
Enjoy!
Like Target Style's Facebook page and enter your info to receive a beauty bag filled with product samples. There have been some technical difficulties with their page due to the overwhelming response. Keep trying!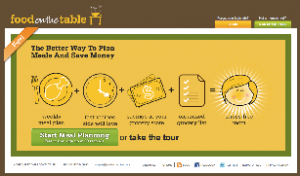 Don't know what's for dinner? Sign up for a free menu planning service with Food on the Table! Choose the store you shop most at, what foods your family loves to eat, and enter any special dietary restrictions like gluten-free, vegetarian, etc. Then it gives you recipe suggestions and a grocery list based on what's on sale. Pretty awesome! I just signed up and love this! Source: Cha-Ching on a Shoestring
What to do for Easter? How about homemade crafts? This is a simple download. Source: Cha-Ching on a Shoestring
Free Kids Hot Chocolate from Peet's
Like Mamapedia's Facebook page to unlock this exclusive coupon. Expires 4/12.
Free Curly Fries from Arby's on Tax Day
Like Arby's Facebook page starting on 4/13 to print a coupon for free curly fries. Source: Cha-Ching on a Shoestring
15 Free Kindergarten.com iTunes Apps
In honor of Autism Awareness month April, Kindergarten.com is offering 15 apps for free! Most of these are flashcards with real photos so your kids can learn faster. I just downloaded the food flashcard and it works well. You'll always have something for your child to look at or practice wherever you go. I've been looking for something like this! Source: Freebies4Mom
Do you like this weekly freebie list? Let me know and I will make it a regular part of Living Richly on a Budget.