Does your wardrobe need an update but you have a small budget? Do you want better work clothes but don't want to look like a mannequin at Target?
I have a secret addiction. I do it once or twice a month… sometimes when my kids are asleep.
Shhhh… Don't tell anyone. I do ThredUP and I'm hooked!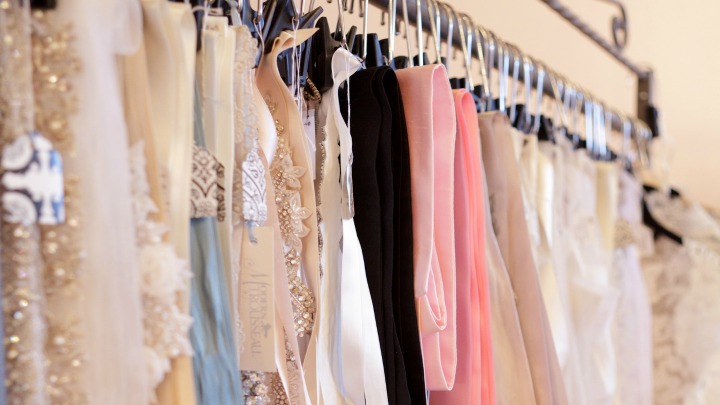 What is ThredUP?
It's an online consignment shop with clothes for women and children, along with petite, standard, plus, and maternity sizes.
My Story
After having my second child, I was in a conundrum. I was no longer my pre-pregnancy size nor did I want to continue wearing maternity clothes. Maternity clothes emphasize the belly and when there is no longer a baby in there, who wants the focus to be on the mom pooch?
I literally had NO CLOTHES to wear! I didn't want to hold out and wait until I lost weight because who knows when that will happen, when I have my hands full with two kids???
Yes, I would look at my closet full of cute clothes that no longer fit my new size and it was depressing. When I had to get dressed, I only had 3 tops that could pass as non-maternity clothes. And it was depressing, very depressing.
I realized that it wasn't about my size but how I was dressing it (not flattering) and that I didn't have clothes that truly fit and made me feel good.
So I broke down and went shopping. I got jeans that fit like a glove at Old Navy and some new, cute clothes at Target. I find it easier to find jeans, shorts, and pants in the store.
I spent maybe $200 and got some cool clothes that flattered my new body and finally felt better about myself. But I still wanted to continue to build my wardrobe.
I started to be strategic about it. What kind of clothes did I really need?
I had my son's 1st birthday party and a wedding coming up where my kids were in the wedding. And I turned to ThredUP to find something stylish for me and my almost 1 year old son.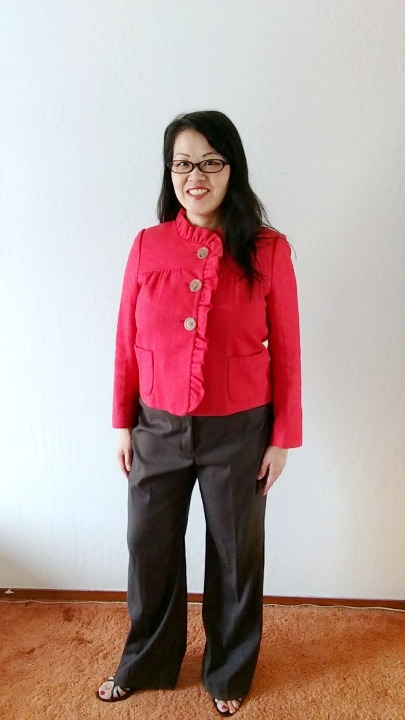 My son's party was a Hawaiian themed party so I was able to find a cute Hawaiian print dress by Yipee (for $6.40 for me and a Tommy Hilfiger Hawaiian shirt for $11.99 for my son.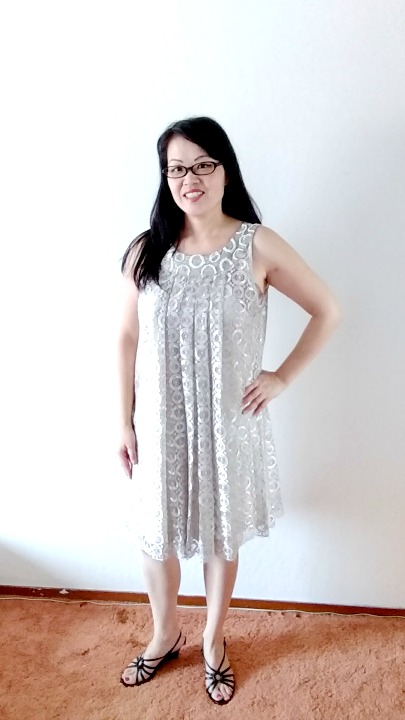 For the wedding, I found a cute, silvery sparkly dress by Urban Outfitters (above photo) that was just $16.00 (after a 20% off discount) for me and a Baby Gap yellow shirt for $11.99 and The Children's Place blue bow tie (Warriors colors) for under $6.99 for my son.
Every month, I add new pieces to build up my wardrobe and only spend about $20.
What I love about ThredUP
Many stylish pieces for under $10 and $20
Higher end brands that I wouldn't be able to afford otherwise
Easy returns
Discount codes once a week via the ThredUP app and sometimes free shipping
$5.99 Flat rate shipping
The crazy thing is I wouldn't have been able to get all these cool clothes and handbags without ThredUP. Their prices are so incredibly low that they beat out Target, Old Navy, Ross, and even outlet stores!
With ThredUP, I really feel like I'm "living richly on a budget."
What to keep in mind
ThredUP sells clothes, handbags, and accessories secondhand and new with tags
It's online shopping so things may not always fit like how you think it will.
Most items are draped on mannequins with front and back pictures.
Out of the many pieces that I order, I keep maybe 25% – 50% of them.
I return things all the time but it's not a big deal. If you choose store credit for your refund, then you can print a free shipping label. I usually package the returns in the same box the clothes came in and drop it off at FedEx, which is faster, but you can drop off at USPS too.
Handbags and final sale items are not returnable.
Be sure to measure the handbags. What I mean is when I see the dimensions of a handbag, I get out my measuring tape to see how small or large the handbag really is because the photo can be very deceiving, even though they are pictured on a dress form. I have bought handbags where I thought I knew the size but when they arrived, the handbags were tiny! Again, handbags are not returnable.
Shipping is free if you order $79 or more.
I haven't sold anything through ThredUP though. I just enjoy buying things through them.
Want to update your wardrobe on a small budget too?
Get $10 on your first order at ThredUP through my referral link. Please note that you must use your $10 credit within 30 days of signing up or you'll lose it.