You give birth, slowly watch your uterus shrink down, struggle with breastfeeding, try to get as much sleep as humanly possible, order a lot of takeout (you're too tired to cook!), change a million diapers, and take care of everyone else. And if you're lucky, you don't have to deal with postpartum depression or Diastis Recti.
It's always about taking care of the baby and everyone else… but yourself. Then one day you wake up and you hate the way your post baby body looks. You are more than 25 pounds overweight, have stretch marks, and the dreaded mom pooch. What the hell happened?
My baby boy is 10 months now, starting to sleep through the night, and I'm back to trying to take care of myself again. This is my second child, my second child! I've been through this pregnancy thing before, gained and lost weight before but this time, it has been harder to deal with.
Maybe because the first time, after my daughter was born, I didn't have to go anywhere or see anyone. We moved to a suburb where we didn't know many people. So sweats and baggie clothes were fine.
This time around, I have to do school pickups and drop-offs for my 6 year old daughter. That means I have to see people… every. single. day!
And don't you have one of those friends who effortlessly loses her baby weight within 2 months of giving birth? Sometimes life doesn't seem fair.
I tried to start exercising, but with 2 kids, it has been tough to be consistent. After the birth of my daughter, I was able to lose all of the baby weight through doing the anti-candida diet. But it was because I HAD to do this diet due to food allergies. I didn't set out to lose weight so it was a welcomed result of doing this tough diet.
I dropped down to my pre-pregnancy size and was able to fit all of those glorious clothes again. And when I went back to eating normally, I only went up one size. Not bad.
Yes, I am very blessed to be able to have a second child and have a healthy pregnancy and birth. And I love my baby boy to the moon and back. But dealing with not loving myself has been a daily struggle.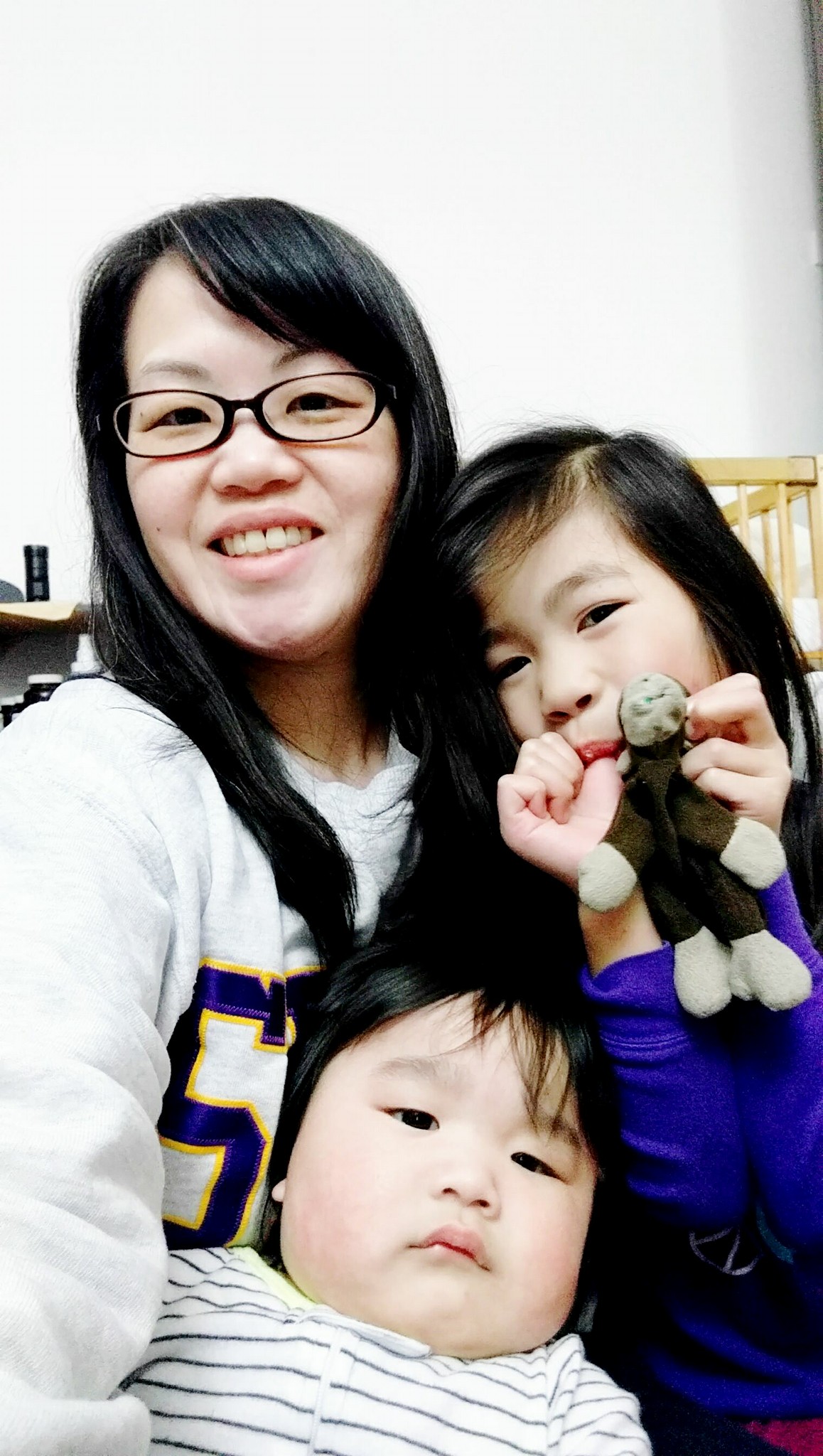 One day, I realized a lot of this post baby body depression had to do with the fact that I had little clothes that fit well or flattered my new body. I have been getting by with maternity sweats, maternity yoga pants and tops. And, girl, you know those clothes just accentuate that mom pooch!
So I talked to my husband about spending a portion of our tax refund on new clothes for me. And of course, he said yes!
This time, I was more intentional about buying clothes. I would only get clothes that made me feel amazing. And I would only choose colors that worked with my skin tone.
That meant wrap tops, tops that are loose and flowy, dresses that have no waist, and Rockstar jeans. Yes, I said Rockstar jeans from Old Navy. They really make me feel like a rockstar.
And you know what? The new clothes instantly made me feel better about myself. I cannot believe it! I was holding out on buying clothes because of my frugal nature but I needed to do this in order to take better care of myself so I can in turn take care of my family.
I feel like women don't talk about this much. And I have talked to a lot of mom friends and every single one of them have gone through this same damn thing! So you are not alone, girlfriend!
Take things one day at a time. Take time for yourself. Take care of yourself.
1. Give yourself grace.
This simply means don't be so hard on yourself! Your body just did an amazing thing, which is give birth to a beautiful baby.
Take some time out for yourself, whether it is to go shopping by yourself, get a pedicure, or just catching up on your favorite Netflix series. My current fave is Person of Interest,
2. Practice affirmations.
Tell yourself positive things. Instead of saying "I hate my body," find things that you do love about your body and focus on that. Like, I have nice legs, full lips, and gorgeous eyes. Need help? Ask your hubby and friends.
Then move on to building yourself up by saying,"I am beautiful." Because, lady, you are! Ask your kids. They think you are the most beautiful woman around!
You need to feel beautiful inside and not rely on external sources. But it takes time to get to this point. But once you are there, you'll be unstoppable.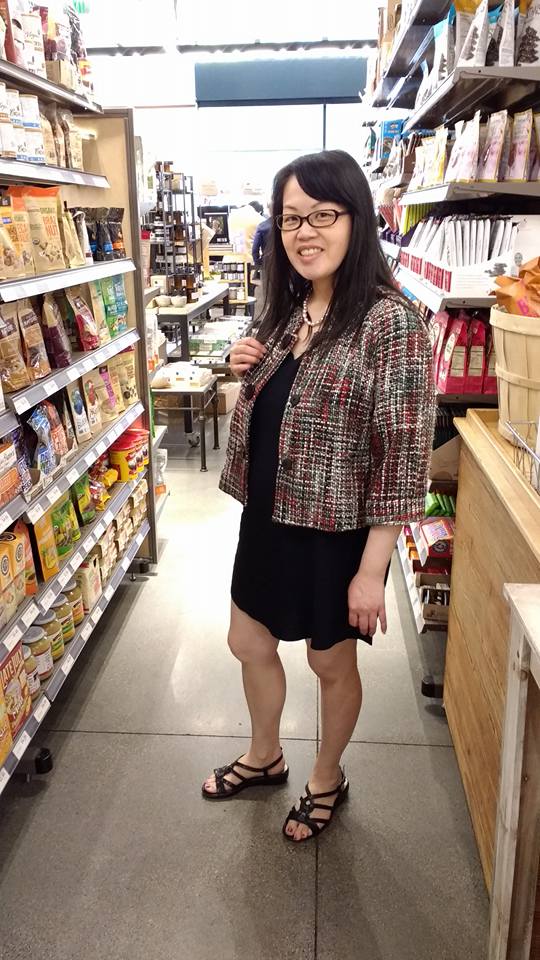 3. Buy new clothes!
What? Are you gonna wear a potato sack? Heck no!
Yes, I give you permission to buy new clothes that flatter your current size. Get babydoll tops, swing dresses, and beautiful flowy tops. And they happen to be in style right now.
Who cares what size you are? It's not like anyone knows what your size is when they look at you. It's not like you need to be a size 4 to be beautiful. You ARE beautiful just the way you are.
Girl, invest in yourself because you are worth it. You need to feel good about yourself. YOU matter!
Think about what you need clothes for… is it work, going to church, going on dates with your hubby, doing school pickups and drop-offs (who said you can't look cute for that?). Be sure to have clothes for warm and cold weather.
It doesn't have to cost much either. I found stuff at Old Navy, Target, and ThredUP. I tried on things at an Old Navy store and bought them. But then I also found some of those items for half off online so I returned some things and bought them online instead.
I have cuter clothes now then before I had babies! It's because I was more intentional about what I was buying.
4. Get a new hair cut.
Nothing feels better than a brand new hair cut. So make an appointment and get your hubby to watch the kids and go to the salon.
5. Wear makeup.
When I hit 40, yes, I said I'm over 40, I just felt old. I know I don't look that old but I started feeling that I needed to take better care of myself.
I've never worn much makeup in my 20s or 30s. But now, in my 40s I want to wear makeup, to cover dark circles, put a little color on my lips, and maybe a little black eyeliner sometimes.
Makeup, like clothes, will instantly make you feel more beautiful. And there are a ton of YouTube videos to show you how to do different makeup looks.
Squash those thoughts that say you are trying too hard. What the heck? It's ok to want to look your best!
6. Start a simple exercise routine.
It doesn't have to be complicated. Just setting a goal to take a 15 minute walk every day is a good start. You can even take the baby with you.
Starting an exercise routine will help you feel like you are making progress on losing weight, that is, if you want to lose weight.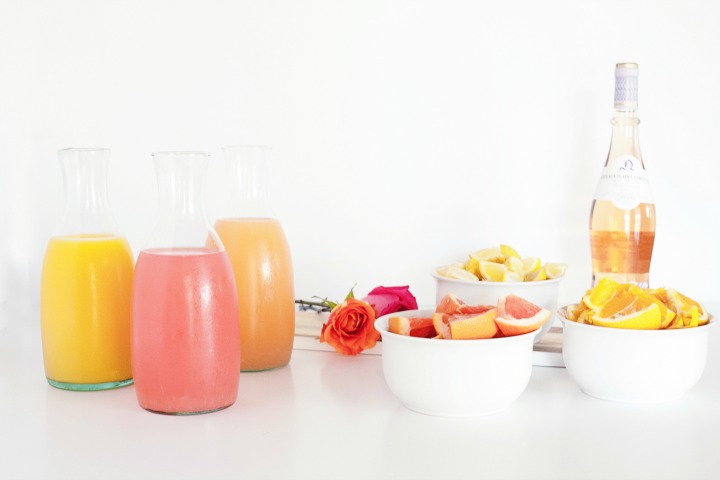 7. Eat healthier.
OK, eating healthy means different things to different people. For me, it meant cutting out sugar and coffee because my body wasn't tolerating them well.
After a few months I lost 6 lbs. It was noticeable to me because I was able to fit into clothes easier.
What does eating healthier mean to you? Is it to eat less carbs? Curb sugar? Do juicing?
Mama, I hope you walk away from this knowing that you are not alone. We have all felt bad about our post baby body at one point or another. But you don't have to stay in that place.
There is a light at the end of the tunnel. And it begins when you change the way you look at yourself and start doing things to make yourself feel better.
It's OK to focus on yourself sometimes and take care of yourself. That is not being selfish. It's healthy. You NEED to take care of yourself first before you can fully take care of your family.