I love things that are easy and quick when it comes to earning free stuff online.
Things that don't require a credit card number or giving too much info are also top on  my list.
That's why I love Recyclebank!
I've already earned free 1 year subscriptions to Martha Stewart Living, Oprah, Woman's Day, and Everyday with Rachael Ray.
I didn't have to jump through too many hoops and it didn't take hours of my time, which is important when you're a mom!
If you're not familiar with Recyclebank, it's a program that encourages green living and being earth friendly.
You can earn free stuff like:
Magazine subscriptions to Oprah Magazine, Elle, InStyle, Entertainment Weekly, Essence, Bazaar, Good Housekeeping, People Stylewatch, Marie Claire, Redbook. Cosmo, Seventeen, Whole Living, Woman's Day, Martha Stewart Weddings, Martha Stewart Living, and more
High value coupons for healthy food products, that you can't find anywhere else, like Happy Baby foods
Buy One Get One Free deals, like buy one Mountain Mike's pizza and get one free
10%-30% off discounts for online stores like Omaha Steaks, Uncommon Goods, Vistaprint, ProFlowers
Restaurant discounts and deals like $6 off 2 entrees at Olive Garden
Gift cards to Gap, iTunes, Walmart, Panera Bread, and more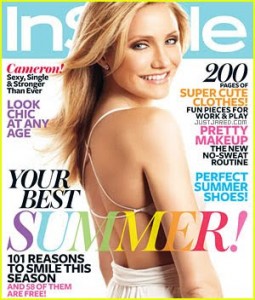 How to earn points:
Like a sponsor's Facebook page or pledge to do an earth friendly activity (easy!)
Answer questions after watching a video
Play games
Buy products from a sponsor
Sign up on a sponsor's site
Some of the ways to earn points are easier than others and the points are rated accordingly. Easy things like Liking a Facebook page or pledging to do something are worth 5 – 10 points.
Quizzes, which take longer, can be worth 35 points.
I find it more fulfilling to earn things like magazine subscriptions, which are 100+ to 200+ points. I earned my first subscription in about 10 minutes! It was totally worth it!
Things like $1.50 off of 2 Ziploc bag are worth 40 points.
Start earning free stuff today on Recyclebank >>
This post contains affiliate links.