I participated in an Influencer Activation on behalf of Influence Central for Sprint. I received product samples to facilitate my review and a promotional item to thank me for my participation.
Last week, I had an awesome time learning about new products and services from Sprint at Sprint blogger event.
The event was held at a local RadioShack (in San Mateo, CA) and the surprising news was that Sprint bought 1,400 RadioShack locations!
It's true that I thought that RadioShack had closed. So half the store features Sprint phones and products, including the prepaid lines like Boost, Sprint Prepaid, and Virgin Mobile, while the other half is still the good, old RadioShack.
BTW: the guys who work at this RadioShack were genuinely friendly and super knowledgeable about all the phones and services.
We had lunch with them and learned a few tips and tricks.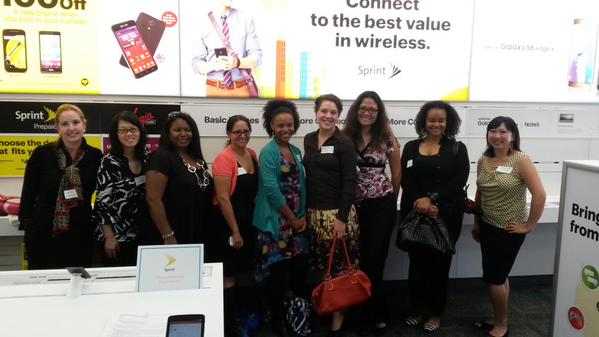 Me with my blogger friends
Prepaid for $30/mo.
First off, if you're on a tight budget and looking to limit your phone bill, check out the prepaid lines. No credit check either!
Get unlimited data, talk, and text on all plans starting at $35/mo. with Boost Mobile. 
The catch is you pay for the phone in full, upfront. And once your data limit has been reached, say you've used 1 GB of data in less than a month, your data doesn't get cut off, it just slows down.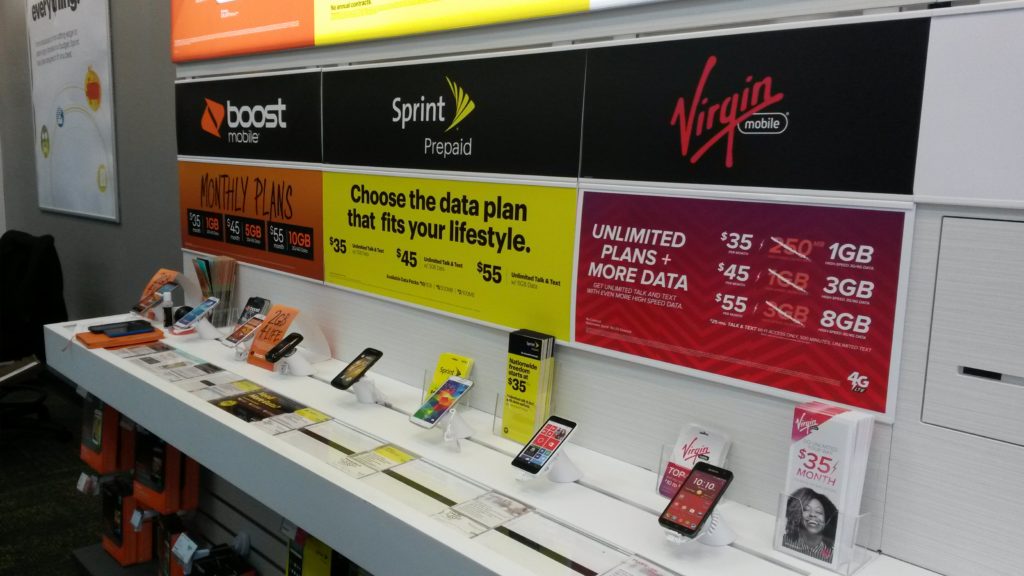 The lowest plan is $35/mo. for 1 GB data, which is quite affordable. Boost Mobile offers 45 phones to choose from.
Plus, if you sign up for autopay, your bill will drop to $30/mo. and your data will double to 2GB/mo! This is perfect for your kid's first phone and keeping it affordable. And there are no overages or extra charges (besides taxes) to worry about.
New Cool Phone
Next, if you're looking for a cool phone that's similar to the iPhone but not as pricey, check out the LG G4. They gave me one of these babies at the event and I love it, like truly love it!
I thought I wanted the new iPhone but after playing with this phone for the past week, I'm really happy with it. First of all, it's gorgeous with genuine leather on the back that hugs the curves of the phone. And the leather comes in different colors like baby pink.
Secondly, the feature that everyone cares most about, especially bloggers, is the camera! The camera on the LG G4 is ah-mazing!
I took pictures with the photographer's "bokeh effect", where the image in front is in focus and the background is blurry. What the heck? That's unbelievable!
I say this because my husband is a photographer. I'm not as talented as he is in taking photos. But with the LG G4, I can certainly almost replicate photos that look like they were taking with a DSLR.
The lens is the back is 16 MP while the front cam is 8 MP. What I also love is that it works really well in low lighting situations. Trust me, this stuff matters because I used to film weddings and events in low lighting and if the lens doesn't capture it correctly, then it becomes grainy.
Plus, most of us will be taking pictures in low lighting situations in real life, like a dim restaurant or in our homes where ideal lighting for photos isn't always available. The colors are also true to life, like the one below of me and my daughter. This was taken at night with no flash or photo editing.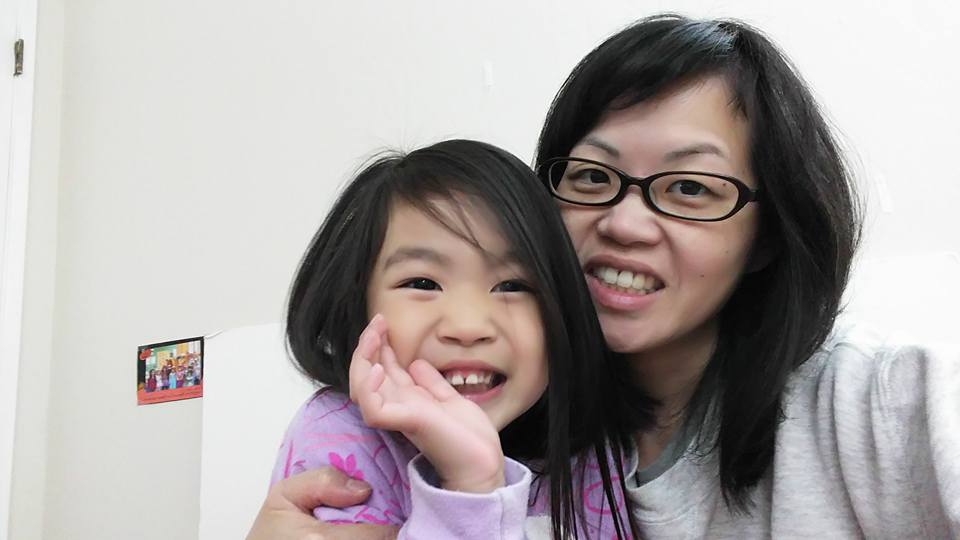 Me with my daughter taking a voice activated selfie by saying "kimchee." Taken with a LG G4.
There are even manual settings where you can adjust ISO, white balance, shutter speed, and even shoot in RAW, for you photographers out there.
Taking Selfies Got Easier
Lastly, most of us like to take selfies, right? Well, with the LG G4, it's easier. You can say "cheese" or "kimchee" (my personal fave) and it will take the photo without you having to press anything. Or you can do a cool trick (which my daughter can also do) where you hold out your hand, then make a fist, and it will do a 3-2-1 countdown.
I can go on and on about this phone but I just wanted to mention one last thing, that this phone has a huge gorgeous screen, perfect for looking at photos, Facebook, or watching your favorite shows.
Want one already? Check out Sprint.com for more details.
Follow Sprint on Facebook and Twitter.