I'm super excited to announce that Meal Planning Made Easy is now available! Yay!
It has been more than 2 years in the making. And I'm proud to have something (that has gotten a lot of input from readers like you) that will help you with meal planning!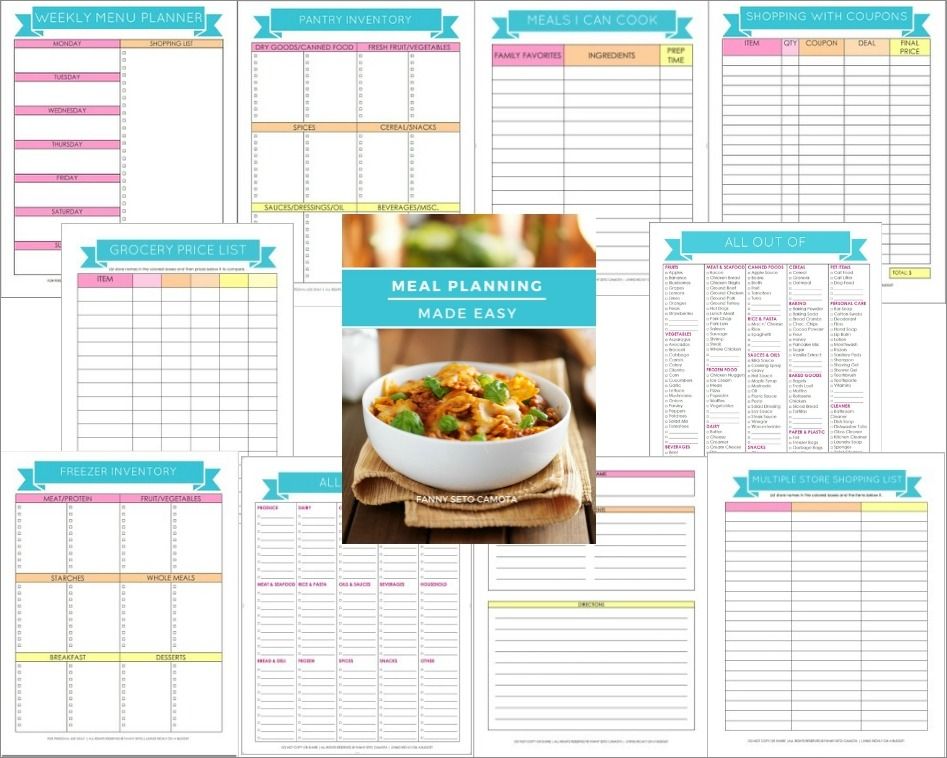 What is Meal Planning Made Easy?
It's a 24-page ebook to help you start meal planning. It includes a quick start guide, 10 colorful printables to help you get organized, and a sample meal plan, grocery list, and 5 recipes to help you get started.
I want to share with you how this came about because we are all struggling in certain areas, meal planning, especially! And although it seems simple enough, it's really not easy to start a new habit and routine.
2 years ago, when I was pregnant with my son, I was frustrated with meal planning. I wanted to start but never got around to it.
I knew that once my son was born, it would get harder to start meal planning because juggling 2 kids is a challenge! I needed something to motivate me, get me started, and to make it simple.
And I wanted to know how other people did their meal planning and what their struggles were. So I got feedback from two groups of beta testers and most of these printables were designed with those struggles in mind.
Common Struggles with Meal Planning and Solutions
Q: I haven't been consistent with anything because our lives are a little crazy. I'm hoping to find a method that I can work into our regular life instead of dedicating a big chunk of time to it.
A: You can meal plan with pockets of time – when you're commuting on the train, arrive at work a little early, or even when waiting in the carpool lane to pick up your kids from school.
Spend 5-10 minutes listing out at least 5 Meals I Can Cook. Then when you are ready to meal plan, use this list to make a simple meal plan, planning 5 dinners for the week. It takes me about 10 minutes to meal plan when I have my Meals I Can Cook in front of me.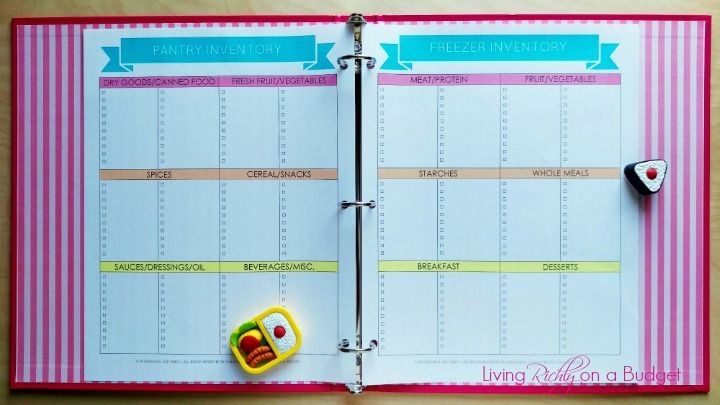 >Q: My biggest struggle is being more organized. Having recipes and knowing what I have stockpiled in one place.
A: With my Pantry and Freezer Inventory printables, you can keep track of what you have so you don't end up overbuying. I also have a Blank Recipe printable for adding your own recipes. Keeping everything in a binder will help you feel more organized.
Q: I'm hoping to simplify the process of meal planning as well as have the freedom to incorporate new ideas.
A: Follow the quick start, step-by-step guide to meal planning that's included in Meal Planning Made Easy to help you get started. As for incorporating new ideas, it helps to limit your meal planning to one new recipe a week when you are starting out.
How much is it?
For 3 days only, you can snag Meal Planning Made Easy for just $12 and save $5 off!
Grab your copy of Meal Planning Made Easy at a special, discounted price:
MEAL PLANNING MADE EASY is on sale!
Sale ends on Friday, 9/14/18 at 11:59pm PT.