Deals on organic and natural foods do exist at Whole Foods.
Please keep in mind that prices and deals vary by store so check your local Whole Foods circular or location to verify price.
Don't forget to check out my ebook about how to save on organic and natural foods, Eating Organic on a Budget, if you haven't already.
It's an Amazon Best Seller.
Don't miss the latest coupons, deals, free stuff, and money saving tips! Follow us on Facebook or Twitter for the latest updates on freebies, coupons, and deals.
Organic GoGo Squeeze $3.00
=$2.25
Pacific Natural Foods Organic Soup $2.50
=$1.50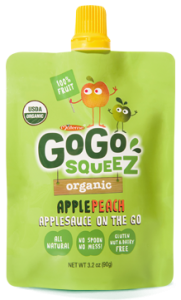 Arrowhead Mills Organic Multigrain Pancake Mix $3.00
-$1/1 Arrowhead Mills Product Coupon
=$2.00
Earth Balance Coconut Spread $3.50
-$1/1 Earth's Balance Whole Foods Coupon
=$2.50
Uncle Matts Organic Orange Juice $5.49 (59 oz)
=$4.74
See Organic Deals for the full list.