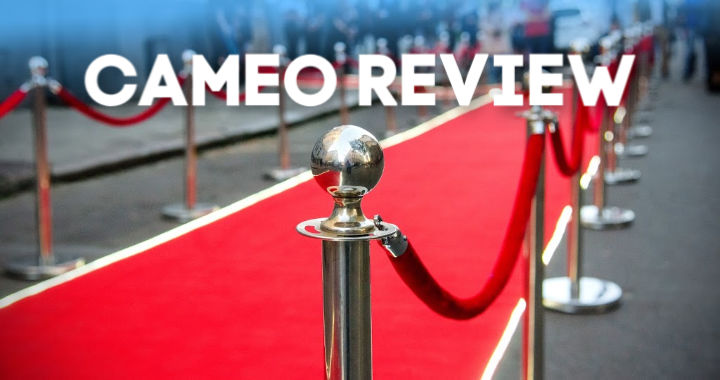 This is my Cameo review and insider's guide to the in's and out's of the site and app that lets you connect with celebrities. It's like you have an "in" with a famous person. It's like a direct way for you personally ask them to do a celebrity video message for your friend or family member.
This is the kind of gift that will BLOW THEM AWAY! How do you surprise someone to the point of tears? Get them a Celebrity Video Message on Cameo!
Cameo.com is a site where you can hire celebrities to say a personalized video message to a friend or family member.
It feels like the celebrity is talking to you… because they are! This is how you get a celebrity to wish someone a happy birthday!
Yes, you can now hire a celebrity to do a personalized video message for your friend, co-worker, other half, family member, or even your employees or school.
Here is my Cameo review from someone who has booked over 10 Cameos for friends and family.
Cameo Examples:
My Cameo from Chynna Phillips of Wilson Phillips
Book a Cameo with Chynna Phillips of Wilson Phillips
This was my first Cameo that I requested for myself. This Cameo helped me connect with one of my childhood inspirations.
I was SOOOO blown away by Chynna Phillips' Cameo because I grew up listening to her albums on my cassette player and watched her videos on VH-1.
I asked her for advice on how to work on my YouTube channel, while juggling mom duties. At the time, I had NO IDEA she was a YouTuber. She gave some good advice, speaking from experience.
After watching the Cameo, I found her YouTube channel and so inspired! I then commented on her channel, mentioning that she just did a Cameo for me, and she responded!!! Wow, this made my year! it was SO worth it!!!
My Cameo Review
My husband's birthday was coming up and I wanted to surprise him. He's usually the one who surprises me.
But for this birthday, I wanted to really surprise him. I wanted it to be an epic surprise he wouldn't forget. And I raised my usual budget a little higher to do it.
So I got a personalized video message on Cameo, from his favorite bass player, Victor Wooten. FYI: my husband is a musician and most of his close friends are musicians as well!
When I presented the video message to him, OMG, he loved it!!! He was so shocked and surprised and said that it was the best birthday gift ever!
Then he shared it on Facebook and friends asked how I was able to get his favorite bass player to do that message!
For me, it was surreal to see a celebrity say our names… wow! And the way this bass player did the message was, he would say the message and then play a song just for us!
You can use it to wish someone a Happy Birthday, Anniversary, Graduation, Father's Day, Retirement, or even a Pep Talk. I saw that someone hired the singer, NEO to do a high school graduation message.
---
Things to Know About Cameo
There are lots of celebrities, like actors, musicians, athletes, reality TV stars, and even impersonators
In each celebrity listing, there are sample video messages they have done. Watch those to get a feel for how they might do your video.
Messages can range between 30 seconds long to 3 minutes, depending on the celebrity. But watch their sample videos to see how long their average message length is.
if you book on Cameo.com, the website the prices are lower than on Cameo app, but you'll miss out on the chance to include a personal video to the celebrity.
When you hire a musician, they can sing or play part of a song with their message.
Some celebrities are better at doing the messages than others, in my opinion. Some are more genuine in how they do their message. Again, watch the sample videos to get an idea of how they do it.
Price range can range from $5 – $300 and more. The ones who charge $5 aren't anyone I know. The more known celebrities charge $100 or more.
You can't use Cameo to promote a product, such as have a celebrity endorse a product, unless you book a Business Cameo.
---
How to Do Cameo
Once you have chosen a celebrity to do a message, click through my link to create an account.
Search for the celebrity and click on Book Now.
Fill out the form. You have 250 characters to give instructions to the celebrity on how to do the message. You can tell them what to say or give them background info to talk about in the message.
Don't try to add too many names in the "from" portion of the Cameo because they can be cut off at the end, even if it's under the character limit. This happened to my husband and yes, it's SO disappointing to not have your name included in the Cameo when you were the one who came up with the idea. I would say include up to 2 or 3 names max. Otherwise, have others do their own Cameos.
The celebrity has 5 days to do the message. If for some reason, they can't do the message, the temporary hold on your card will be released.
When your message is ready, you'll get an email with a link to the video message. FYI: if you download the Cameo app, it lets you download your video message from there so you can share it on social media. Believe me, you will want to share the video!
TIP: I recommend filming a 20 second video on the Cameo app, when doing your request, as the celebrity will be able to get to know you a little bit more than just reading a message. This can inspire them to put a little more effort and do a better Cameo. I did this for my Cameo from Chynna Phillips.
---
Celebrity Cameos to Consider
I spent a few hours, pouring over all the celebrities on Cameo.com. Here are my favorites and their current prices on the Cameo website. (FYI: The Cameo app costs $4.99 more). Prices are subject to change.
Also, some celebrities may be unavailable from time to time.
Popular TV Shows
Star Trek
---
Bling Empire
Kevin Kreider ($199) – He was picked to be on the show because they needed eye candy! And yes, indeed he was eye candy!
---
Selling Sunset
---
The Office
---
Steven Universe
---
CHiPs
Erik Estrada ($150) – He played Ponch on CHiPs and was arguably the star of the show. His Cameos are SO hilarious!
Larry Wilcox ($50) – I know everyone remembers Erik Estrada from CHPs and his partner was Larry Wilcox. We booked a Cameo for my sis-in-law and she LOVED it! Larry said the message we wanted and got the gist of what we wanted him to do. And I also DM'd him after to let him know it was perfect and he responded!
---
Fuller House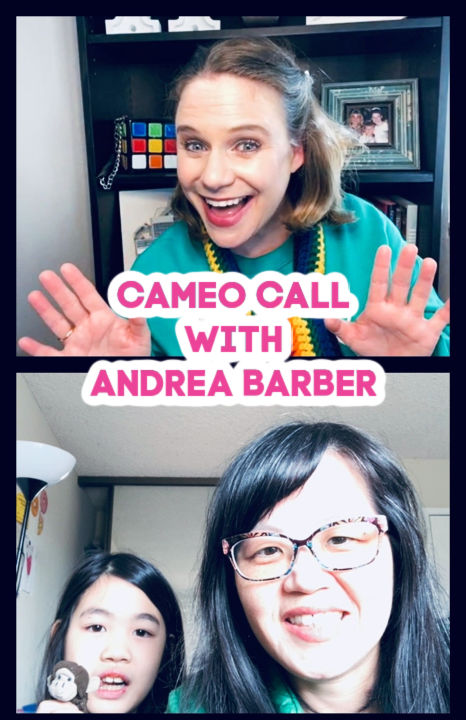 ---
What Not to Wear
---
Celebrity Chefs
---
Musicians
Flavor Flav ($350) – His messages are long and very heartfelt. He just brings the energy to his messages. If I had $350 in my budget, I would hire him!
Victor Wooten – Bass Player ($130) – Victor is who I hired to surprise my husband. I loved how he did our message with a warm greeting and played a unique song.
---
Christian Musicians
Anthony Evans – Gospel/Christian Singer ($50) – I actually found Anthony on Cameo and he's one of my favorites! He sings beautifully, truly delivers a heartfelt and meaningful message, and radiates positive energy!
The Katinas – Christian Band ($50) – Wow, they are amazing! The entire band does the Cameo and sings in harmony. So beautiful!
Jaci Velasquez – Christian Singer ($25) – She is a very sweet and kind when delivering her message. Jaci did a special Cameo for my friend who was going through a tough time and she loved it! Jaci can also sing a specific song, if requested.
---
Sports
NBA
NFL
MLB
---
MMA Fighters/Boxing and Announcers
---
Other Favorites
Dog, the Bounty Hunter ($250) – He's such an inspiration and sends positive vibes in his Cameos.
Jon Heder of Napoleon Dynamite ($249) – He can do his messages as "Napoleon Dynamite."
Katee Sackhoff – Actress ($250) – I'm pretty sure you know a Battlestar Galactica. She was Starbuck on Battlestar and she's fun and energetic in her Cameos.
Bret Hitman Hart – ($150) – This former WWE wrestler brings a lot of energy to his messages. And this was the first Cameo that I saw on Facebook, that someone did for a friend for their wedding. They were floored by this message and SO surprised.
Mama Mai of Hello Hunnay ($100) – Wow, Mama Mai is Jeannie Mai's well known mom on Hello Hunnay. She's such a big personality on Hello Hunnay that she's no different in her cameos. She truly, genuinely gives her best in each Cameo.
Grey Delisle-Griffin ($100) – Voice of Daphne in Scooby Doo and Princess Azula of The Last Airbender. She does messages as her characters, if you ask.
---
This post contains affiliate links. When you make a purchase through the above links, I will receive a small commission at no extra cost to you.