Are you looking to update your wardrobe on a budget? Do you love getting new-to-you clothes but don't want to spend a ton of money? I feel you and hear you, mama!
Do you feel like you have to choose between new clothes for yourself or your kids? And we know who always wins – the kids! And moms get stuck wearing potato sacks!!! J/K!
There's no need to feel guilty about buying new clothes for yourself because damn, girl, you deserve it! Especially, moms!
I have a solution for you! Get secondhand clothes from ThredUP!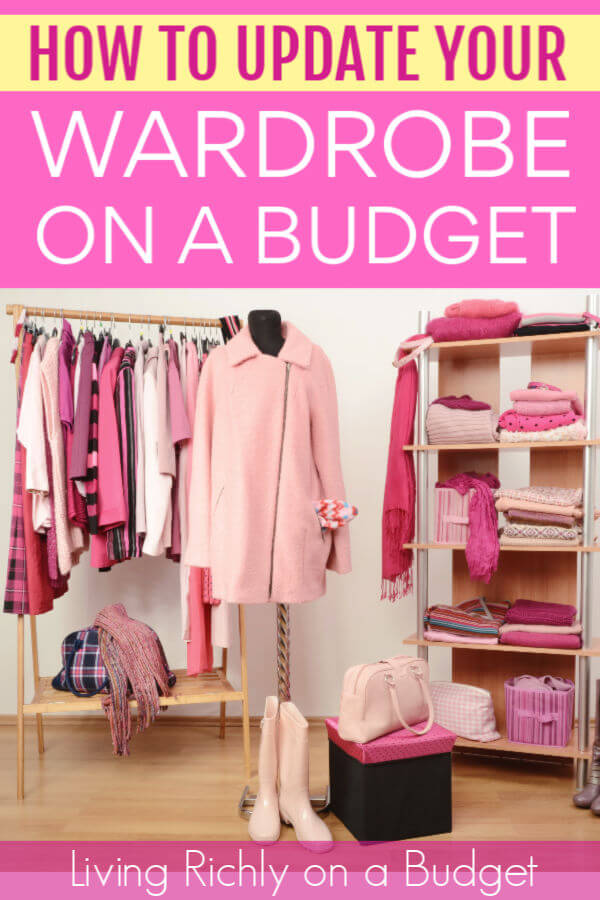 OMG, this CHANGED my life!!! I had to get an all new wardrobe after my size changed, after having a second baby. I decided not to pressure myself into trying to lose anymore weight when I was going through so much, like not sleeping, trying to recover from pregnancy, and taking care of an older child.
And there's no need to be a specific size and there's NO number on a clothing that means you're beautiful because YOU ARE PERFECT JUST THE WAY YOU ARE!
It's not like people see you and even know what size you are anyway or even care. So don't try so hard to be a size ____. Just accept where you're at and dress for it!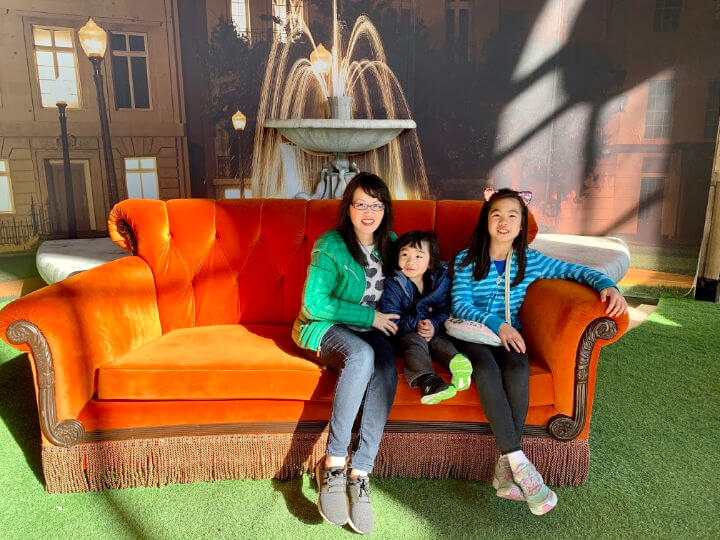 If you're meant to lose more weight when you work out or eat healthier, then buy new clothes when that happens. But don't punish yourself by not buying new clothes (and thinking that will motivate you to lose weight) because you aren't at the size that you want to be.
That's where I was at. I was holding out by wearing only 3 tops that were ugly maternity tops! I did not feel happy about wearing clothes at that time and I didn't want to go out.
So, anyway, what I'm saying woman-to-woman is, just buy yourself some clothes because it does make you feel good about yourself. It does improve mood. It IS self-care. Take care of yourself, mama!
This is how I do self-care. I get new clothes each month from ThredUP and I'm hooked! I only spend $10 – $25 each time.
How is it so low? Sometimes I have credits from returns or from selling clothes. Or they have a major sale or coupon code. I have gotten tops for just $3.99.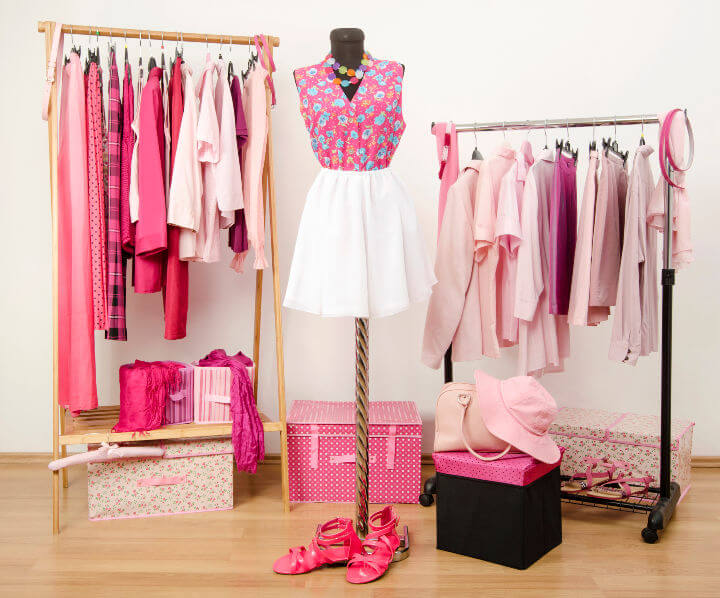 What is ThredUP?
It's an online consignment shop with clothes for women and children, along with petite, standard, plus, and maternity sizes.
My Story
After having my second child, I was in a conundrum. I was no longer my pre-pregnancy size nor did I want to continue wearing maternity clothes.
I literally had NO CLOTHES to wear! I didn't want to hold out and wait until I lost weight because who knows when that will happen, when I have my hands full with two kids???
Yes, I would look at my closet full of cute clothes that no longer fit my new size and it was depressing. When I had to get dressed, I only had 3 tops that could pass as non-maternity clothes. And it was frustrating.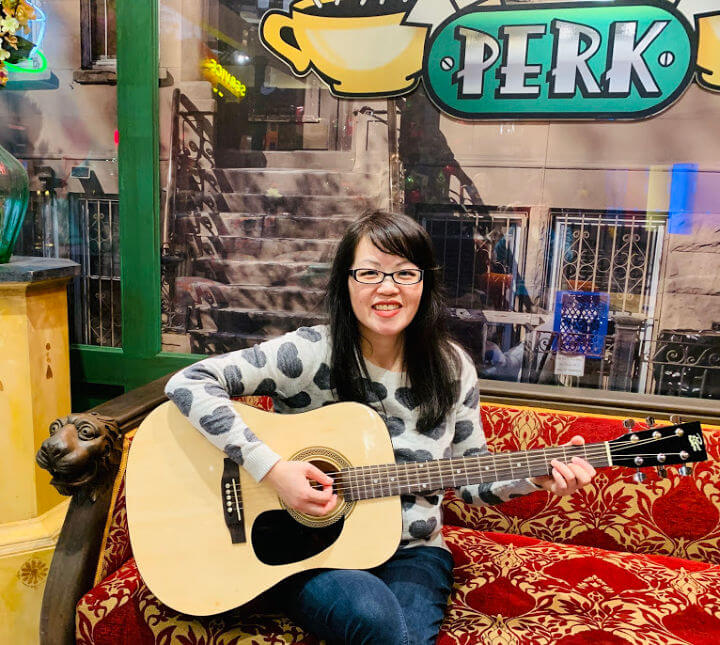 I realized that it wasn't about my size but how I was dressing it (not flattering) and that I didn't have clothes that truly fit and made me feel good.
So I broke down and went shopping. I got jeans that fit like a glove at Old Navy and some new, cute clothes at Target. I find it easier to find jeans, shorts, and pants in the store.
I spent maybe $200 and got some cool clothes that flattered my new body and finally felt better about myself. But I still wanted to continue to build my wardrobe.
I started to be strategic about it. What kind of clothes did I really need?
I had my son's 1st birthday party and a wedding coming up where my kids were in the wedding. And I turned to ThredUP to find something stylish for me and my almost 1 year old son.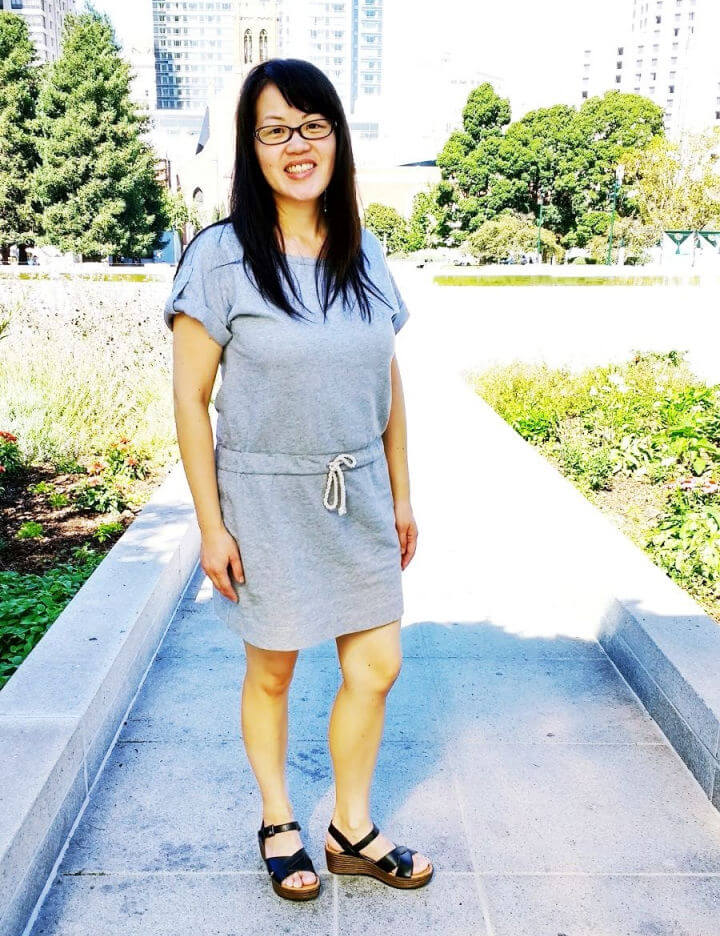 What I love about ThredUP
Many stylish pieces for under $10 and $20
Higher end brands that I wouldn't be able to afford otherwise
Easy returns
$5.99 Flat rate shipping
The crazy thing is I wouldn't have been able to get all these cool clothes and handbags without ThredUP. Their prices are so incredibly low that they beat out Target, Old Navy, Ross, and even outlet stores!
With ThredUP, I really feel like I'm "living richly on a budget."
How to shop more efficiently on ThredUP
Select your size and save it through the filter button, so that you only shop for your size. They have petite, plus, and maternity sizes too.
Focus on one category at a time. In order to save time and not get overwhelmed, I like to shop for one kind of clothing at a time, like tops or dresses. For me pants are hard to find a good fit for so I focus on jackets, tops, and dresses. When I want to shop for a new purse, then I focus on handbags.
When I see something I like, I add it to my favorites list by clicking on the heart icon. The favorites list is like your watchlist. Then I go back later and decide on what I really want to buy. This saves so much time!
Some items are more popular than others and if you don't add an item to your cart, then anyone can add it to their cart and reserve the item. When an item is in someone else's cart, it's there for 24 hours. If they don't purchase it within that time frame, the item gets added to the next person on the waiting list. Yes, you can waitlist an item!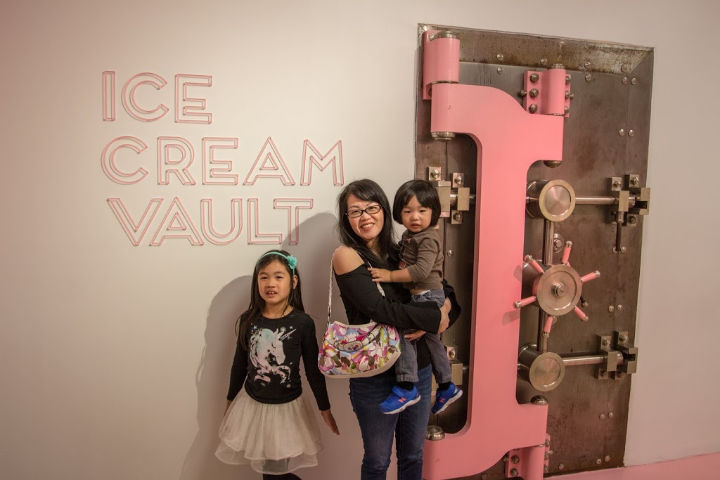 How do returns work?
I know you were thinking of this question. Am I right?
If something doesn't work out and it's not a final sale item, you can return it and pay a small $1.99 restocking fee. Go to your ThredUP account and select orders. Then click on the the checkbox for the item and click return.
You can choose to get store credit and get a free USPS shipping label or pay for your own return shipping and get refund on original payment method. I usually choose store credit. This applies if you live within the 48 contiguous states of the U.S.
And might I say that returns have been quicker lately, like the next day after my return as they are testing different refund processes. I can't promise that yours will be as fast but just letting you know about my experience.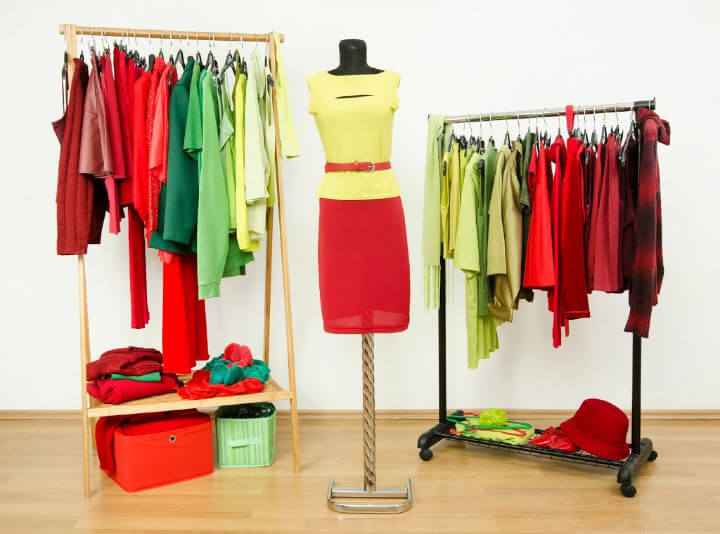 What to keep in mind
ThredUP sells clothes, handbags, and accessories secondhand and new with tags.
It's online shopping so things may not always fit like how you think it will. Because of the nature of secondhand shopping, some clothes may have shrunk so that although it's the correct size, it might be too small when you try it on.
Think twice about Final Sale items as there are no returns on them, especially on higher priced items. Sometimes you might end up disappointed as the items don't turn out as listed. One time, I bought a "snow jacket", which should be thick and warm. But what I ended up getting was a thin, like nylon with little stuffing thin jacket. I was bummed because I spend $40 on a jacket that wasn't worth that much and it was a final sale item. So I emailed customer service and they were able to help me out. If something is a $3.99 Final Sale item and it didn't fit me, it's not a big deal and I accept it as a part of online consignment shopping.
Most items are draped on mannequins with front and back pictures.
Out of the many pieces that I order, I keep maybe 50% of them.
There is a $1.99 restocking fee for returns. I return things all the time but it's not a big deal. If you choose store credit for your refund, then you can print a free shipping label. I usually package the returns in the same box the clothes came in and hand it to my mailman or drop off at USPS.
Handbags and final sale items are not returnable.
Be sure to measure the handbags. What I mean is when I see the dimensions of a handbag, I get out my measuring tape to see how small or large the handbag really is because the photo can be very deceiving, even though they are pictured on a dress form. I have bought handbags where I thought I knew the size but when they arrived, the handbags were tiny! Again, handbags are not returnable.
Shipping is free if you order $79 or more.
Bundle Shipping – When you do bundle shipping, you have 7 days to complete your bundle. That means if you buy an item today and buy more items within 7 days, you'll just pay the flat rate of $5.99 to ship all your items OR get FREE shipping if your order reaches the $79 minimum. I kinda like this option!
Want to update your wardrobe on a small budget too?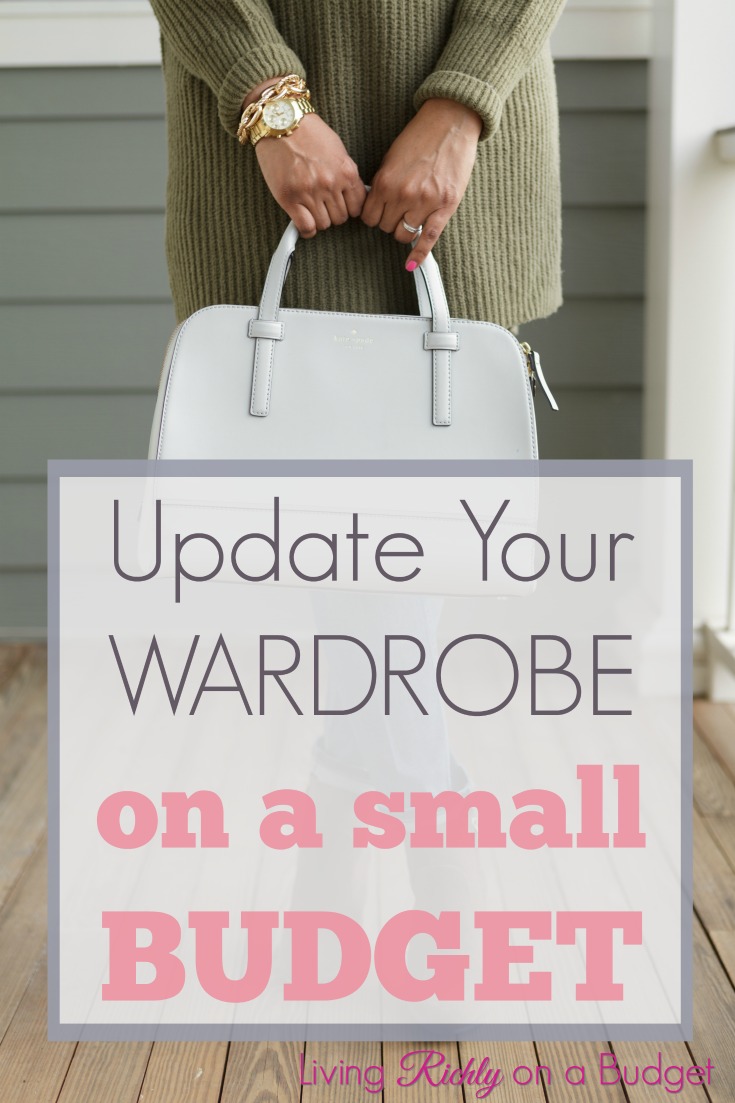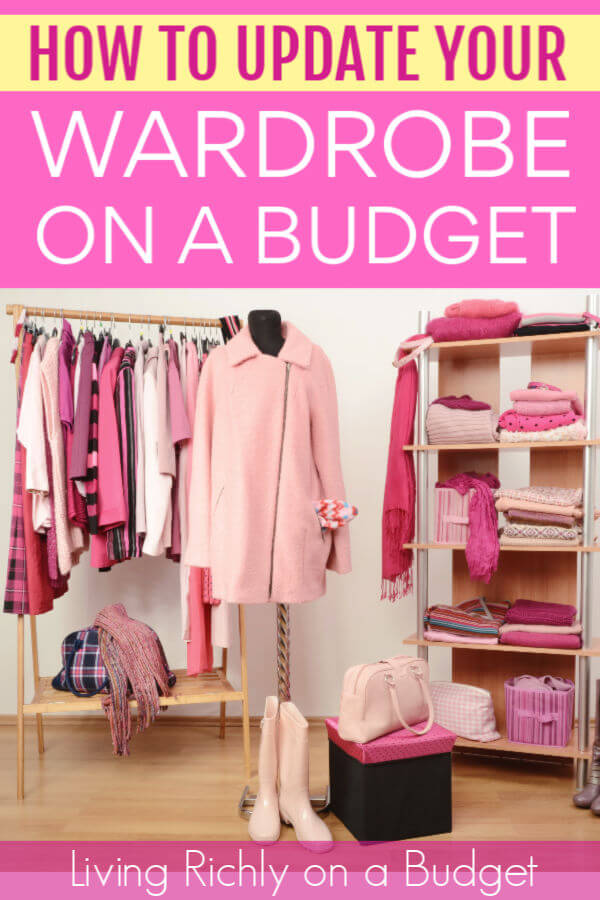 This post contains affiliate links.