Is this you?
You struggle with money at times but don't want to admit it to anyone.
You want to trim your grocery budget without living on beans and rice.
If you won a million dollars, you wouldn't spend it on a new BMW. Instead, you'd pay off your 4 credit cards and student loans, eat more organic food, buy your dream house by the beach, and take your family on a trip to Aulani!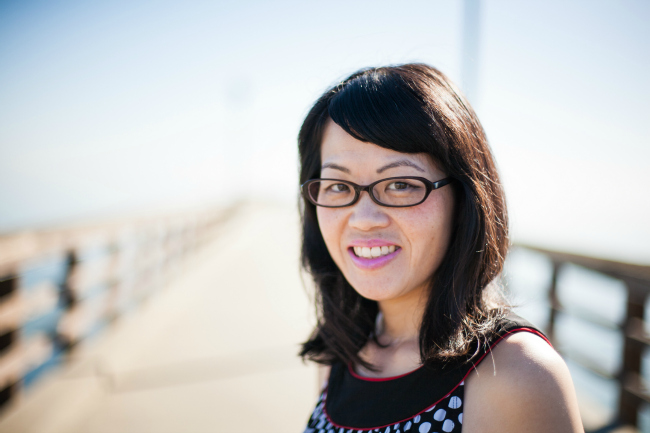 Hi, I'm Fanny and I love helping people who want to use money to create more choices. I'm here to help you shake up your approach to budgeting and money management while making it feel like a piece of chocolate ganache cake.
After losing my job twice in a row and then getting pregnant right after (talk about stress!), I had to quickly figure out how to reduce my expenses while paying off debt.
Budgeting Made Easy
I help busy people simplify their finances so they can be more in control of their money and future, through my book, Budgeting Made Easy.
I find that the hardest part of budgeting is getting started, then sticking with it. Budgeting can be intimidating but with my Budget Printables, I want it to be… fun! Handling, managing, and planning how to spend your money should be fun.
After all, your attitude towards money influences everything.
Living Richly on a Budget strives to:
Help you go from struggling with money to having more money, being in control and feeling confident with money.
Help you get out of debt.
Help simplify the budgeting process.
Help you become knowledgeable about finances and smarter with your money.
Be real and honest.
Eating Healthy on a Budget
I also help families eat organic while still on a budget with my book Eating Organic on a Budget and eat gluten-free on a tight budget with my second book, Eating Gluten-Free on a Budget.
And when I'm not blogging or filming videos, you can find me chasing after my 1 year old son, trying out a new Instant Pot recipe, or trying to catch up on sleep!
10 Things You May Not Know About Me
1. I'm a huge Hello Kitty fan and I'm not afraid to admit it!
2. I play guitar and ukulele.
3. In my younger days, I filmed live newscasts in the studio. This was the news show that my parents watched every night for over 20 years. My mom never thought that video was a real profession until I began filming the evening news.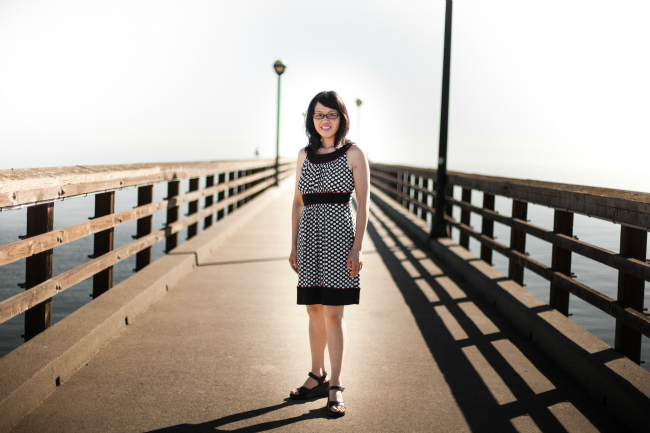 4. After my daughter was born, I developed multiple severe food allergies, like overnight. And I had just moved to a new city. It was an isolating and difficult time because I was afraid to eat out or let someone else prepare my food.

The good news is, I found a way to get better. Now I can eat everything again but I don't feel the same way about food anymore. This experience inspired me to write my 2 books – Eating Organic on a Budget and Eating Gluten-Free on a Budget.

5. I struggle with keeping up with folding and putting away laundry… and maybe the washing dishes too. Don't tell anyone!

6. I'm a bit of a tomboy.

7. I was a wedding videographer for 5 years.

8. I love watching Psych reruns because of the 80's jokes.

9. I want to live in Hawaii.

10. My husband and I paid off $10,000 in debt in less than 2 years.

Thank you for supporting me and reading this far. I really appreciate YOU as this blog would be nothing without you!

Thanks for reading,

Fanny