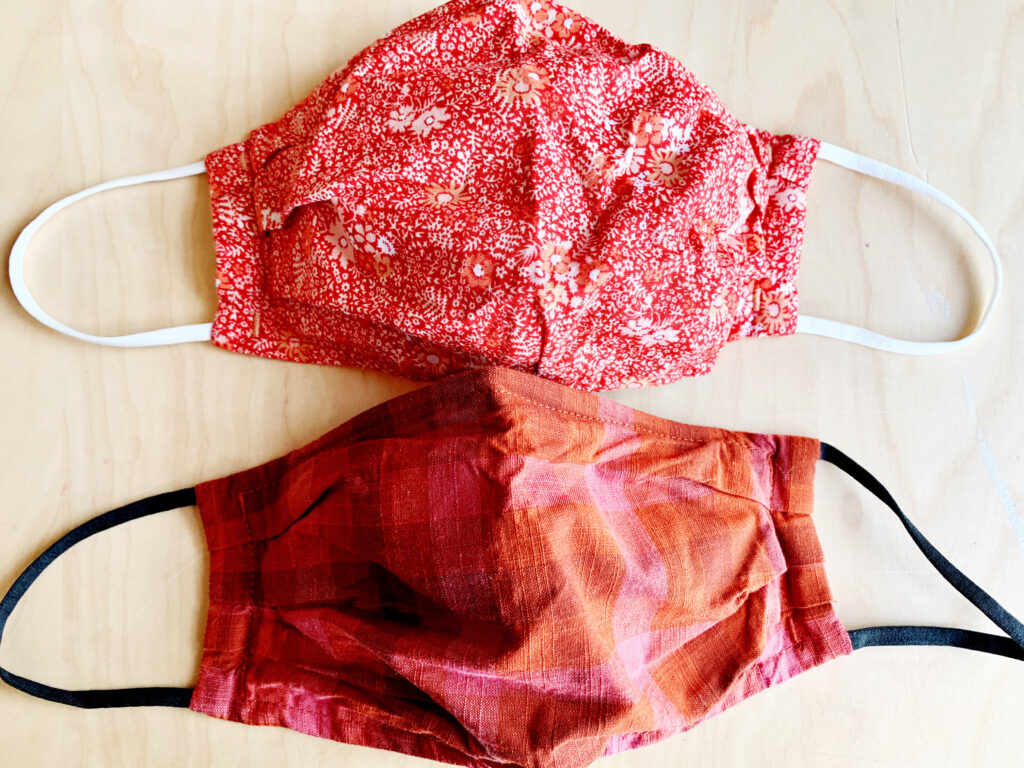 Now that we will have to wear face masks for awhile, it's time to stock up on some reusable cloth face masks. If you're not going to sew face masks yourself (like me), where can you buy cheap cloth face masks?
And by cloth, I mean 100% cotton cloth face masks as these will be more comfortable and natural against your face vs. other materials.
On ETSY, Amazon, and elsewhere they can cost $10 – $20 for cloth face masks. It's also a good idea to get a bunch of face masks in case you lose one or to rotate out while some are being washed.
Target
Target has stylish, 100% cotton face masks for $2 each! They sell them in 1 or 2 packs. But popular designs are hard to find.
Target's brand, Universal Thread, has the stylish women's face masks with nose wire.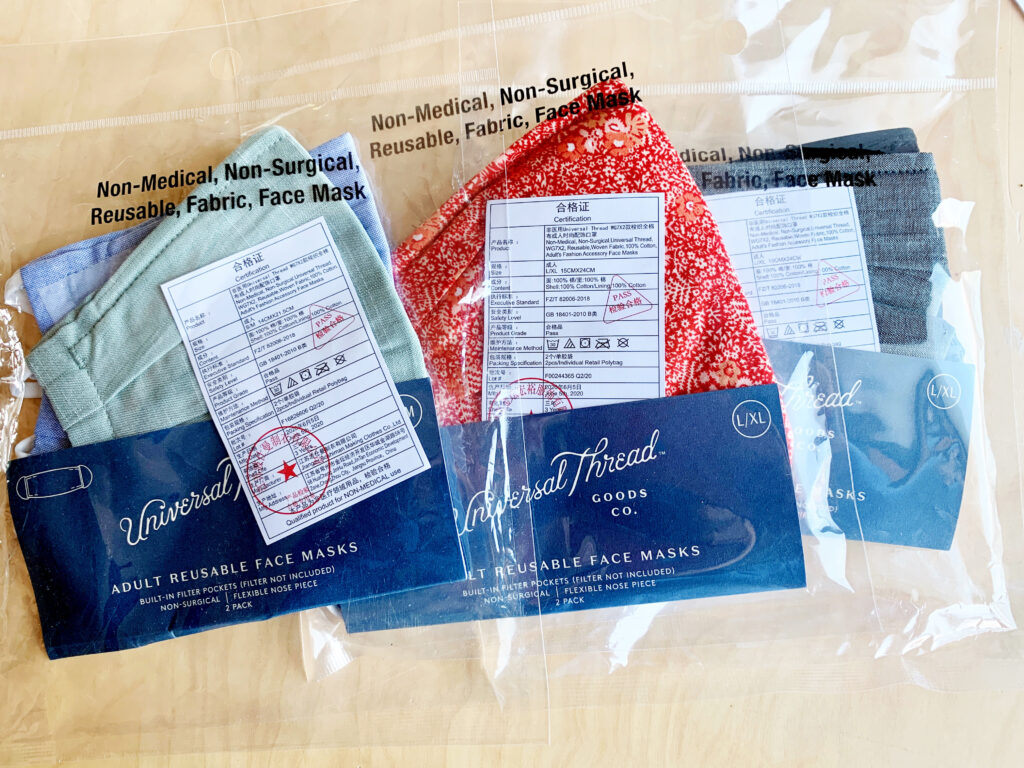 The selection of men's cloth face masks are smaller than for women and kids. If you're looking for more designs, check out the Universal Thread brand, under the link above for Women's masks.
There are many designs to choose from including character masks like superheros and Trolls.
And it's one size fits most. The mask fit my 9 year old daughter perfectly. And for my 4 year old son, we had to adjust the ear loops to make it fit.
The Cat & Jack brand has reusable face mask with nose wire.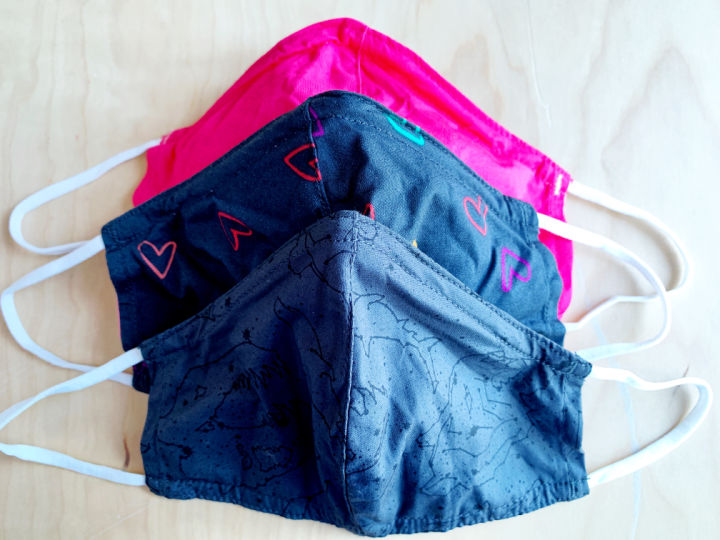 Tips:
Be sure to get the Small/Medium size as this will fit most people. It fit me, my mother-in-law, and father-in-law. In the reviews, people stated that the Large/X-Large sizes were way to big!
If you can't find a certain pattern, check other nearby Target stores for stock.
It's easier to do a Curbside Pickup or have masks delivered. When I went into the store, the masks were difficult to find and I got the wrong size! It was a more seamless experience to order online and pick up my order at the store or have them delivered.
Pros:
Low Price, at $2 a mask, this price can't be found elsewhere
Cute Patterns
100% cotton
Some masks have nose wire
Masks have a pocket for a filter
Cons:
The Universal Thread masks with pleats on both sides, means that the pleats can get in the way when it lays on your face. Ironing will help smooth it out though. FYI: The 1-pack Universal Thread masks are the ones without pleats.
Certain designs are difficult to find and you might have to drive to other Targets to get them.
This post contains affiliate links. If you make a qualifying purchase, I will receive a small commission, which helps support this blog. Thank you for your support!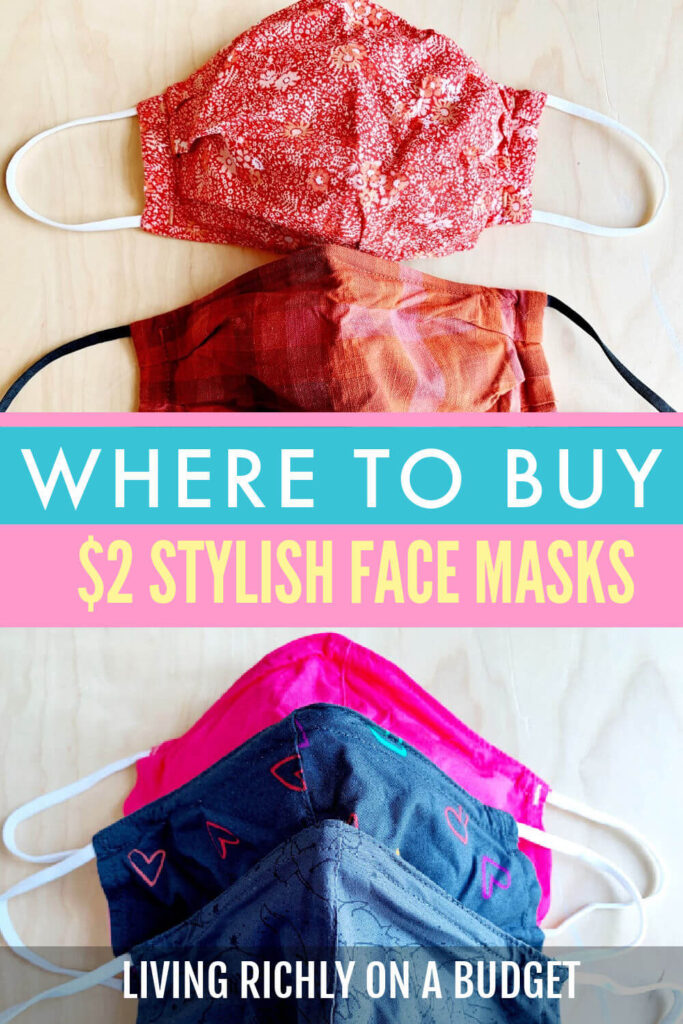 More: