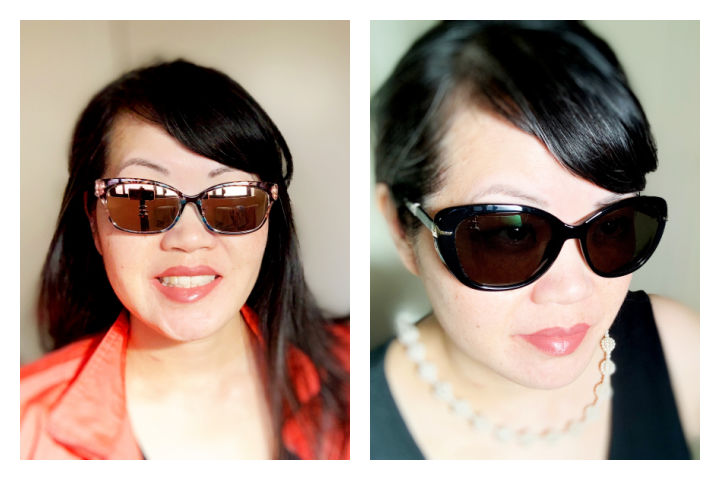 Do you feel overwhelmed by all the choices and features for sunglasses, like what does mirror finish, polarized lenses, and gradient tint mean? Do you feel like prescription sunglasses are out of reach because they cost o much?
In this article, I'll show you how I got prescription sunglasses for $30 – $75 a pair, what all the options for sunglasses are, and how to order sunglasses on the Zenni Optical website. Also, read on to find out why an anti-reflective coating is so important.
Prescription sunglasses have always been a luxury for me to have because they cost so much! I wear glasses exclusively and have never worn contacts and don't want to.
After paying upwards of $300 and more for regular prescription glasses at the optometrist office, an additional $300 and more for sunglasses and those fancy mirrored coating was often out of the question!
True Talk: I have only had prescription sunglasses twice in my life before I found Zenni Optical and I'm in my 40's! So to be able to find prescription sunglasses for less than $100 is a HUGE deal!
Now with Zenni, I feel like sunglasses are a necessity not a luxury! Everyone should have them because you NEED them. Also, Zenni is having a sale on sunglass finishes.
This post contains affiliate links. When you make a qualifying purchase, I receive a small commission at no extra cost to you.
---
Reasons You Need Sunglasses
Here are my 3 reasons why you NEED sunglasses. Also, Zenni Optical does prescription and nonprescription sunglasses.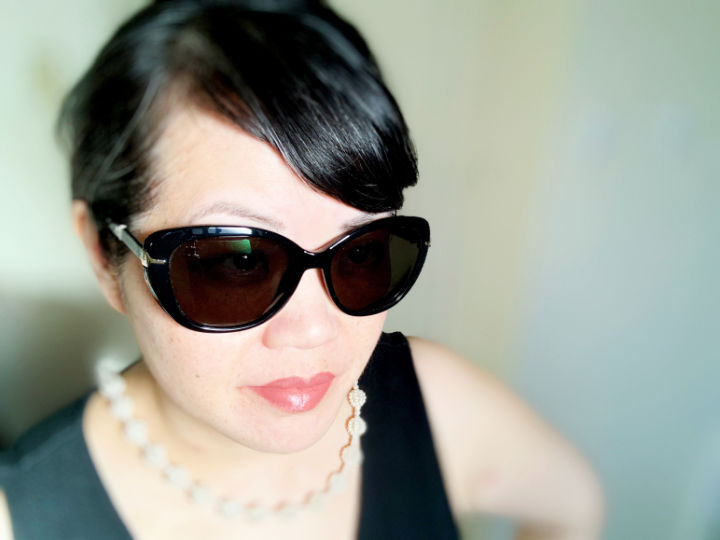 1. Cuts down on the brightness of the sun.
Obviously, this is the top reason most people get sunglasses. It also makes driving in bright sunlight more comfortable.
2. Reduces further eye wrinkles.
Because sunglasses cut down on glare on brightness, that means you will squint less when you're outside in bright sunlight. It also protects your eyes from UV rays. I can't say that this is a scientific fact but I feel like it helps reduce further wrinkles of the eyes.
3. Sunglasses can change your look.
Sunglasses are fashionable and can dramatically change your look. It's fun to wear and it's easier to find flattering sunglasses vs. regular glasses.
---
Sunglass Mirror Finish, Tints, and Coatings
Mirror Finish
Mirror coating is a popular style where the glasses have a mirrored look that hides your eyes. It's stylish and can cover your eyes if you're going for that look.
My favorite pair of sunglasses are these pair that have the mirror coating. From far away, you can't see my eyes but up close, you can kinda see my eyes.
Not to mention, they come in a variety of colors – blue, silver, green, gold, red, rose gold, lavender, and more.
This pair of mirror finish sunglasses below are the rose gold color. I also used the same frames as my regular glasses because they were so flattering. See how I chose Zenni glasses.
Want these frames? Check out the Pattern Cat Eye glasses here.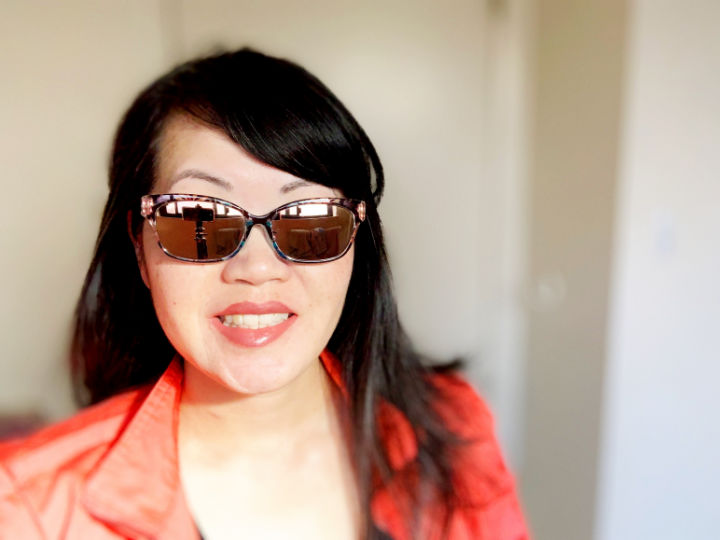 Use code SUN2021 to save 30% off polarized & mirror finish lenses. Ends 7/4.
---
Solid Tint – Gray or Amber
Solid tint sunglasses have a gray or amber tint. These are the most common basic tints that cut down on brightness and turns prescription glasses into sunglasses.
Solid tints also costs the least, out of all the tints and mirror finishes. If you're looking to just try Zenni's prescription sunglasses, then I recommend getting solid tint sunglasses as your first pair.
Furthermore, these frames are my Audrey Hepburn sunglasses I have been looking for! I love how stylish and fun they are!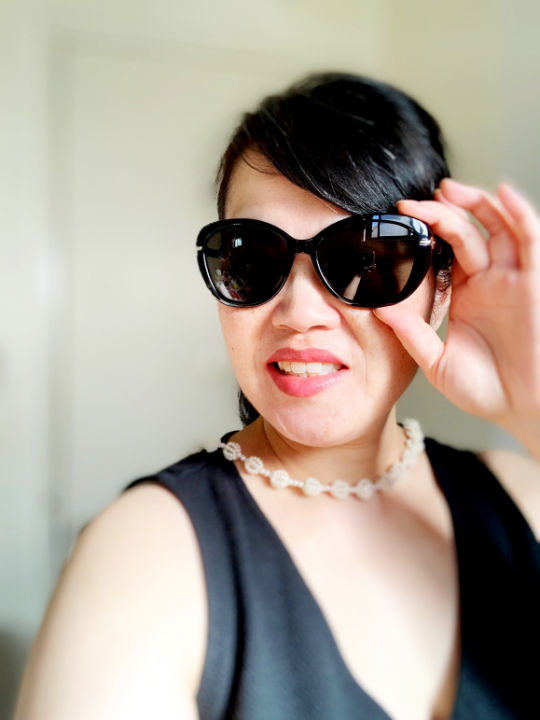 Want these frames? Get the Audrey Hepburn inspired sunglasses here.
---
Gradient Tint
Gradient tint is when the lenses are dark on top and clear on the bottom. A lot of celebrities wear gradient tint sunglasses to look stylish but they're also functional.
More importantly, gradient tint sunglasses gives you the best of both worlds. It makes it easier to see when you're indoors because it's clear on the bottom. And you can also get the benefit of protection from the sun's brightness with the dark tint.
I like to wear my gradient tint sunglasses when I'm in a situation where I have to go indoors and outdoors a lot and quickly, like while running errands.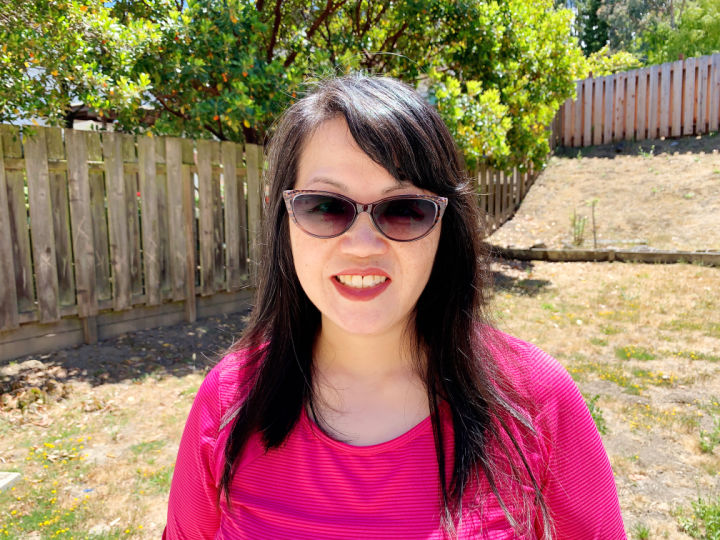 Want these frames? Get this brown cat eye glasses here.
---
Fashion Tint
Fashion tint are colored tints that don't cut down on the brightness of the sun but add color to your lenses for a fashion statement. Zenni has a variety of colors, such as light gray, light amber, light green, blue, fuchsia, lavender, orange, rose, yellow, and red.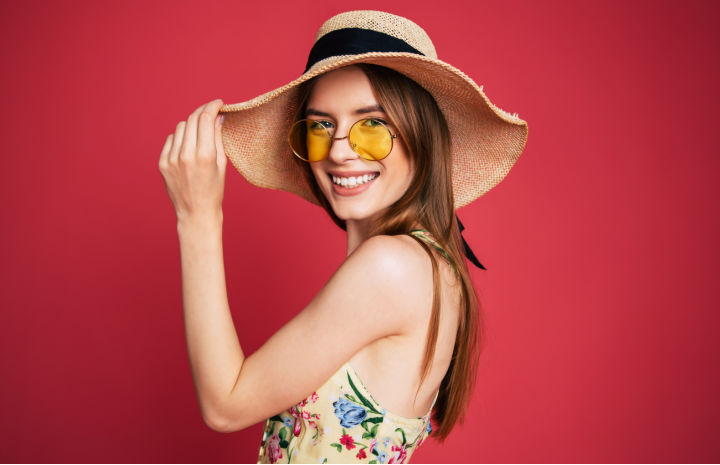 ---
Polarized Coating
A polarized coating filters out reflective glare so it's great for driving. However, it doesn't change how the sunglasses looks from the outside, to other people, meaning that no one but you can see a polarized coating.
Specifically, polarized coatings can be added to tinted lenses or mirror coating.
Is it worth getting? I have a polarized coating on 2 pairs of prescription sunglasses. What I noticed is that it cuts down on glare and light reflections well and it makes my eyes feel more relaxed when outdoors.
With this in mind, I think it's great for driving and if you're looking at water a lot, like for fishing, boating, waterskiing, etc.
But the downside of polarized lenses is that it's not good for looking at LCD screens and displays. So it's not good for looking at your phone or LCD displays in cars.
Consequently, it's also not recommended for pilots who have to look at LCD screens on planes and is not recommended for skiers and snowboarders since head movement can cause changes in brightness and make it more difficult to judge snow conditions.
---
Anti-Reflective Coating VS. No Anti-Reflective Coating
What's an anti-reflective coating? An anti-reflective coating reduces light reflections, improves vision, and helps make your sunglass tint appear the correct color!
IMPORTANT: Make sure you GET THE ANTI-REFLECTIVE COATING (add on for $4.95) because it will make your sunglasses tint look like the color it's supposed to be!!! Without an anti-reflective coating, gray tint sunglasses appear dark red. The tint won't come out how you think it will and you will be so disappointed!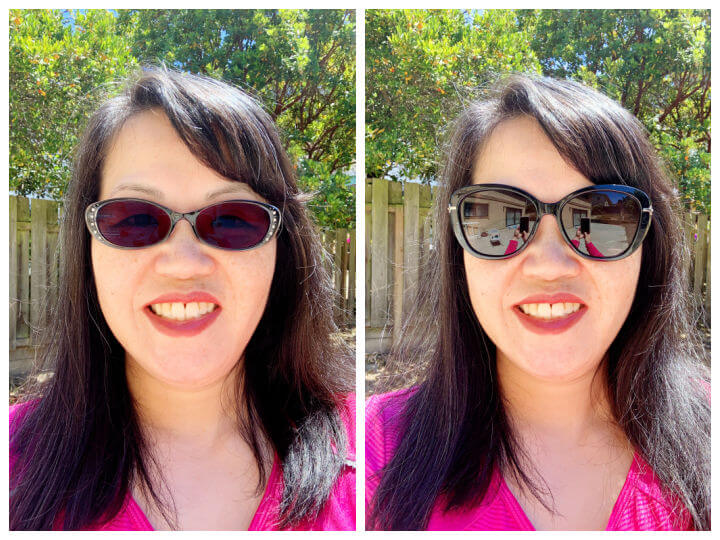 In the image above:
LEFT: There is NO anti-reflective coating. You can see right through the lens and can see my eyes. Also, the GRAY tint appears dark red.
RIGHT: Added anti-reflective coating and it makes a HUGE difference. You can no longer see through the lens to my eyes. The lens reflect light so that the tint color looks gray like it's supposed to.
When I used to get my sunglasses through an optometrist, I chose the standard gray tint but my sunglass lenses never looked gray against my skin. I never knew why this was until I got Zenni sunglasses and added the anti-reflective coating.
I feel frustrated that NO ONE ever told me this! No optometrist ever recommended the anti-reflective coating for my sunglasses. So I am telling you now – get that ANTI-REFLECTIVE COATING!
---
What I Don't Recommend:
Blokz Coating
Blokz is Zenni's blue light blocking lenses. I don't recommend it for your first pair of sunglasses because I don't think it adds that much value for the added cost.
Photochromic Lenses
Photochromic lenses are the ones where your glasses change to a darker tint automatically when you're out in the sun. I don't like them because they don't work when you're driving in a car because you need to be in direct sunlight.
Also, it can darken automatically when you're under bright lights indoors, when you don't want the sunglass look. Last of all, the dark tint isn't as dark as regular sunglasses so it's not as stylish as fully tinted sunglasses.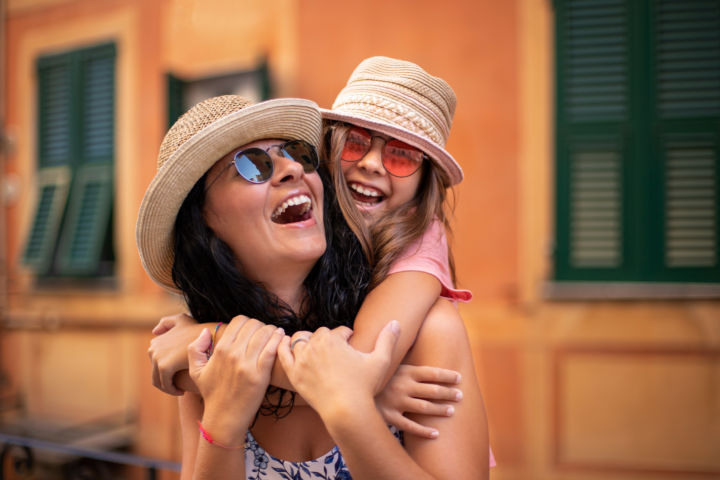 ---
How to Order Sunglasses on the Zenni Optical Website
Choose your frames and click on the ORDER or SELECT LENSES button.
Enter your prescription (if this is your first time) or select a previous prescription.
Save prescription.
Choose SUNGLASSES.
Select POLARIZED or GENERAL USE. Remember that Polarized reduces glare but isn't great for looking at LCD screens. If you can't decide, just choose GENERAL USE.
Select the lens that's recommended for your prescription.
Choose MIRROR SUNGLASSES or SUNGLASS TINT.
Add ANTI-REFLECTIVE COATING (if asked).
Skip ADD CLIPONS and ENGRAVING.
Click on FINISH and you'll see the final price. Complete payment.
---
How long does it take to receive your prescription sunglasses from Zenni Optical?
After you pay and complete your order, it takes about 2 weeks or longer to receive your glasses or sunglasses, depending on how far you live from their headquarters. Your glasses are made in China, then it gets shipped to the Zenni Optical headquarters in Novato, CA. From there, your glasses are mailed to you and you will receive a tracking number.
Since I live close to Novato, CA, I get my glasses in about 2 days after I receive a USPS tracking number and notification that they have mailed my order from Novato.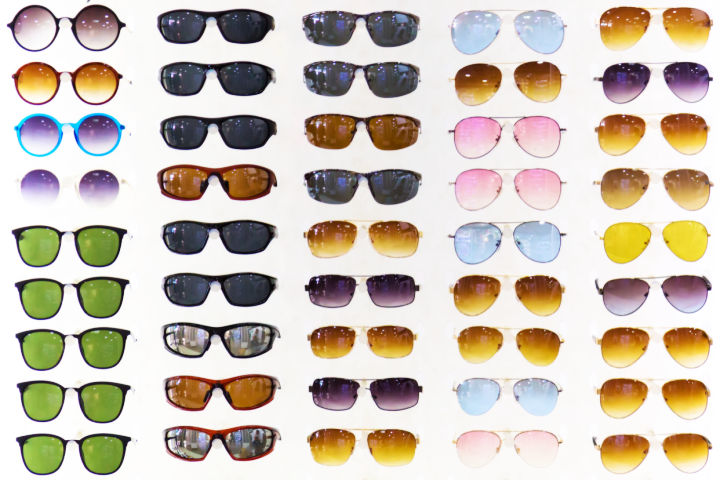 ---
How to Choose the Best Frames for You
1. Get your Pupillary Distance number.
Either have your optometrist measure for you or measure it yourself. (My Costco optometrist measured mine.) Do this first before looking for frames!
2. Figure out your face shape.
Once you know your face shape, you'll know which frame shapes will flatter you. Zenni categories frames by frame shape to help make finding the right frames easier!
Need help? Find your face shape here.
3. Search for Sunglasses by Pupillary Distance.
When choosing sunglasses frames, go under Filter > Pupillary Distance and enter your Pupillary Distance number. This will search ONLY for the frames that will fit your face and prescription.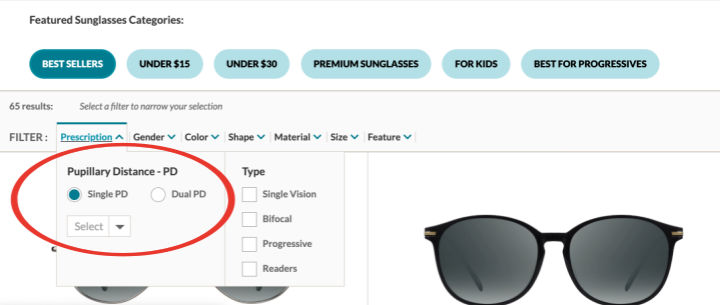 4. Use the Try On or Zenni Frame Fit® to "virtually" try on glasses.
Take your time to find the right frames. I use Zenni Frame Fit® a lot to try on glasses because it's pretty accurate, in terms of how the frames will fit in proportion to your face. But I spent hours looking and virtually trying on glasses.
You might also like:
Zenni Blue Light Blokz Glasses Review – Do They Work?
How to Buy Glasses Online That Will Fit Your Face
Pin for Later: