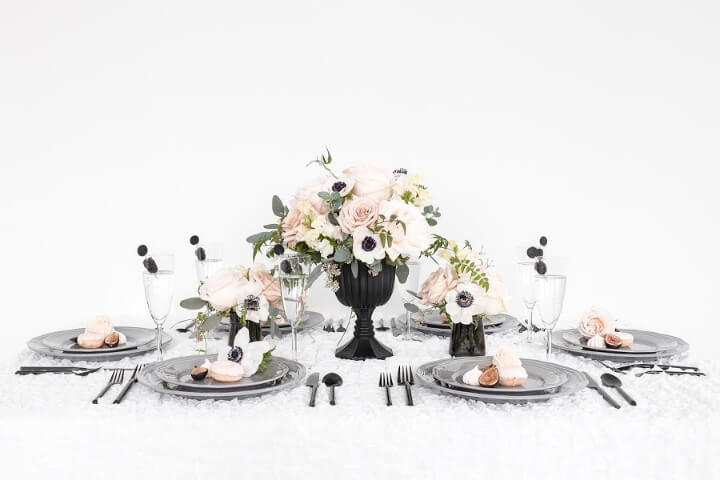 Weddings are notoriously expensive. You want the best for your special day but that doesn't mean you have to pay an arm and a leg for it. If you are flexible on some of the details, you can still have a beautiful wedding on a budget.
The key to a budget wedding is to save as much as you can on minor aspects of your wedding, such as invitations and favors, so that you can put more money into the areas in your budget that you care most about.
Here are 8 budget wedding ideas.
1. Cut down the guest list.
This may not be possible for everyone but if you can cut down your guest list, you can save the most money here. Depending on where you have your wedding reception, prices per person can range anywhere from $40/person to over $100/person. Plus, smaller weddings are more intimate, relaxed, and less stressful to plan and execute than larger ones. It's not about how many people were at your wedding but who you shared it with.
2. Have the ceremony and reception all in one venue.
When you have your ceremony and reception all in one place, you save on ceremony rental costs, flowers, transportation, and parking. A typical wedding with the ceremony and reception in one location, involves the ceremony taking place outdoors. Rental fees are a bargain compared to rental fees at a church. Also, flowers displayed at your ceremony can be reused to decorate your reception.
And you save time getting from one place to another. You and your guests will be more relaxed not having to find and drive to another location. Plus, guests will be on time to your reception!
3. Supplement the display cake with sheet cakes.
Display cake do not have to feed all of your guests. You can have a smaller display cake and supplement with sheet cakes, which are more budget friendly. For more tips, see my previous post on 7 cheap wedding cake ideas.

4. Make your own favors.
This is where you can be creative. Choose something simple that signifies your union. Then invite friends and family over for a favor making party.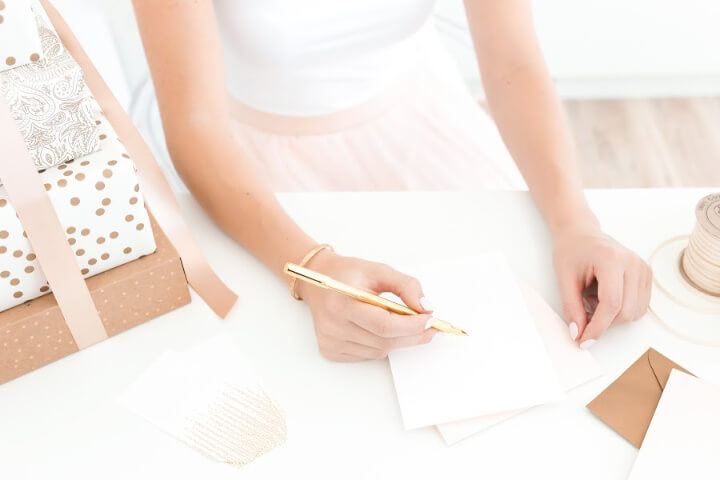 5. Print your own invitations.
Invitations from a printer can cost several hundred dollars. Why not print your own? You can buy elegant yet inexpensive blank invitation paper at Target and other places and print your own invitations at home.
Be sure to buy extra invitations for test printing. Keep in mind that you'll have to print several test versions in order to get the spacing right. But if you don't mind printing your own invites, you can save a bundle.
6. Bring your own booze.
If your venue allows you to bring your own alcohol, you can save thousands of dollars here. Often times, the beer and wine tab can exceed the food tab at wedding receptions. Think of all the time alcohol is served at a typical wedding – during the cocktail hour, toasts, and during dinner.
You can find great deals on wine at BevMo. And don't worry if you don't know how much or what kind of wine to buy. The BevMo staff is very knowledgeable. They can help you find amazing red and white wines that are only a few dollars a bottle.
Even if you have to pay corkage fees at your wedding, it's still significantly cheaper to bring your own wine. Venues can charge $5 – $7 per glass of wine and around $10 for mixed drinks.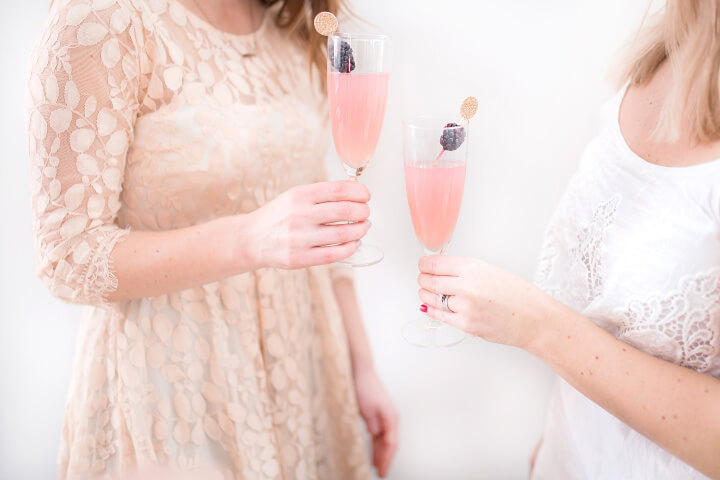 7. Hire a seamstress to make the wedding dress.
A wedding dress costs anywhere from several hundred dollars to several thousand dollars. Then there are the cost of alterations.
If you or your fiancee has had an eye on a designer dress, take photos of the dress. Then bring it to a seamstress to make. The advantage here is that the dress will be custom made and cost only a few hundred dollars.
8. Have your reception at a restaurant.
Rental fees at restaurants cost less than at hotels, wineries, and other locations since you don't have to rent tables and chairs or bring in a caterer. And some restaurants, mainly Chinese restaurants, charge per table not per person. And the food is served family style which is why it's cheaper.
Food is where you'll spend the most money in your wedding budget. If you can find ways to save here, you will be able to save a considerable amount of money.