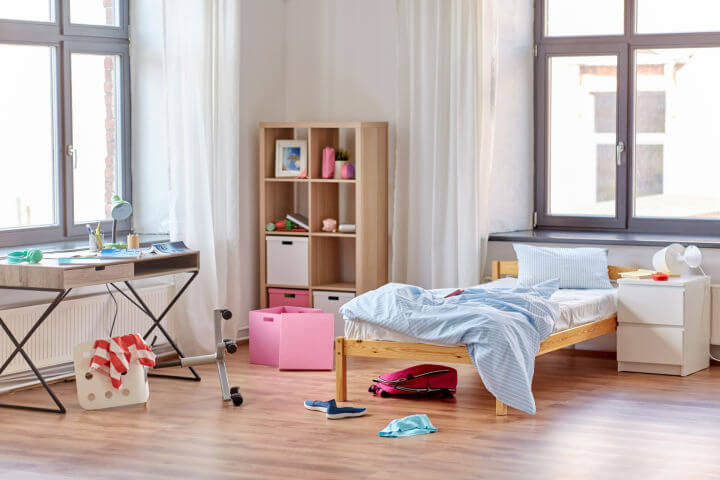 1 in 4 people in the US have a problem with clutter, according to NBC News. It not only causes stress and anxiety but it takes up a lot of time and energy when you can't find something!
At the same time, the thought of letting things go can make it difficult to declutter. Things that are expensive or sentimental are the hardest things to let go of.
Years ago, Marie Kondo told us to see if our items "sparked joy." I thought it was a great concept and I did follow that for awhile.
However, at that time, she didn't have kids yet. What do you do when your kids have problems with letting go of their toys, all toy packaging, birthday party favors, and it fills up their space?
It's incredibly hard to live with other people's clutter, on top of our own!
You guys, I was sick of it all and set out to find a simple plan to declutter and organize. I have been decluttering for the past several years.
It's definitely not a one time thing. It's an ongoing process.
Where do you start decluttering? How do you start?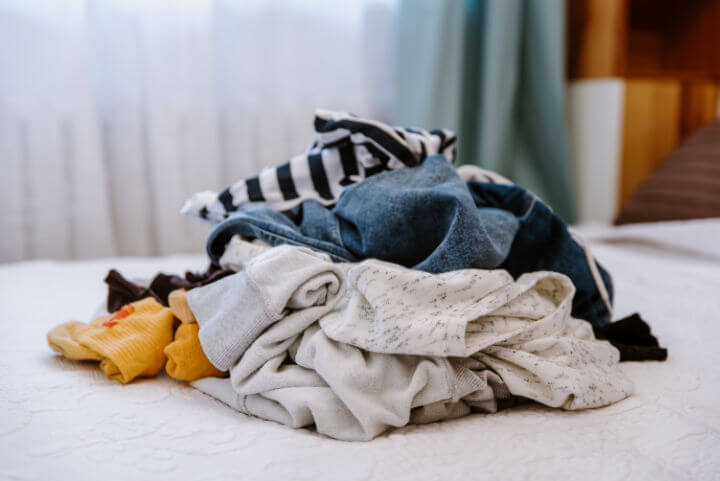 How to Start Decluttering When You're Overwhelmed
1. Pick one area to work on.
Focus on one space, the space that bothers you the most.
2. Remove all the obvious garbage.
Take out all the trash, food wrappers, empty Amazon boxes, used batteries, junk mail, takeout containers, empty plastic bags, food garbage, used dishes (for washing), used napkins, and scraps of paper.
3. Take out the clothes.
Pull out all the random sweatshirts, T-shirts, and socks that are lying around and place them in the hamper.
---
This is super simple for anyone to do. You're not making any tough decisions on stuff.
You're just getting rid of the stuff that definitely does not belong in there – garbage and clothes. It's not overwhelming and you will feel a small sense of accomplishment.
Once you do this simple task, you'll start to see your room a little bit better. It will free up some space.
You will be able to see your room in a new perspective and start to figure out what can leave the room next.
You can stop here and tackle the room another day. Or next, you can start to group together things to that go together, like random cords, lego pieces, coins, etc.
Want a step-by-step plan?
Check out my new ebook workbook – How to Declutter Your Home Workbook!