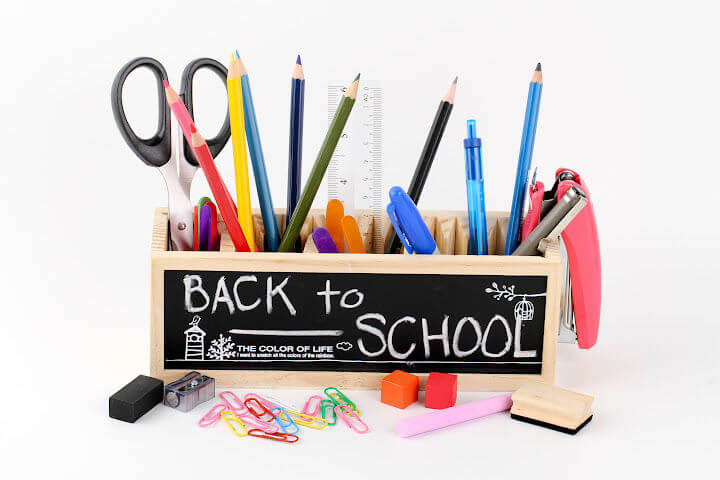 Back to School is finally here and it's also the best time to take advantage of back to school sales! Here are some of my favorite things, kinda like Oprah's Favorite Things, but more affordable and useable.
I hope these things help make your life easier!
50¢ Crayons, Color Pencils, and Markers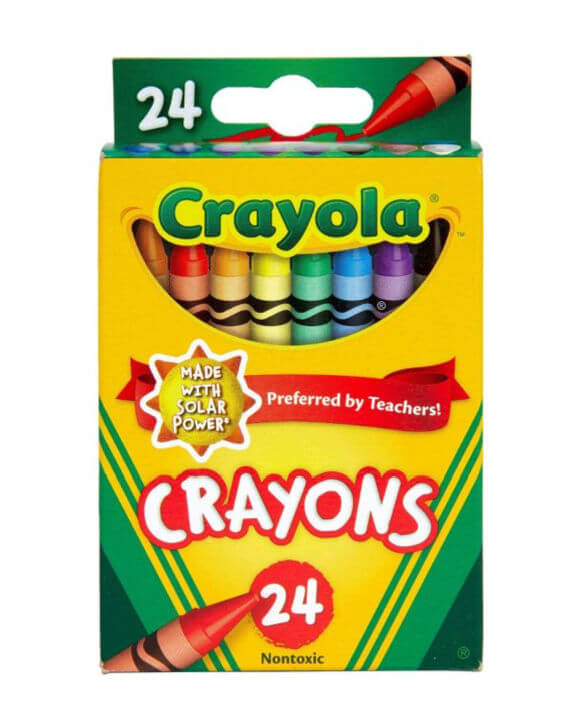 Ok, your child may say they don't need crayons or color pencils but they need these things at home during the school year. And at 50¢ per box at Target, it's a steal!
They are ONLY this price during back to school time, which is once a year, so take advantage of this. I usually get multiple boxes because you know a set isn't complete when they lose 1 or 2 colors.
Tip: Order from the Target app or online and do a store pickup. That way you won't need to run around the store or be tempted by all the other goodies at Target.
---
Cat & Jack Clothes – 1 Year Return Policy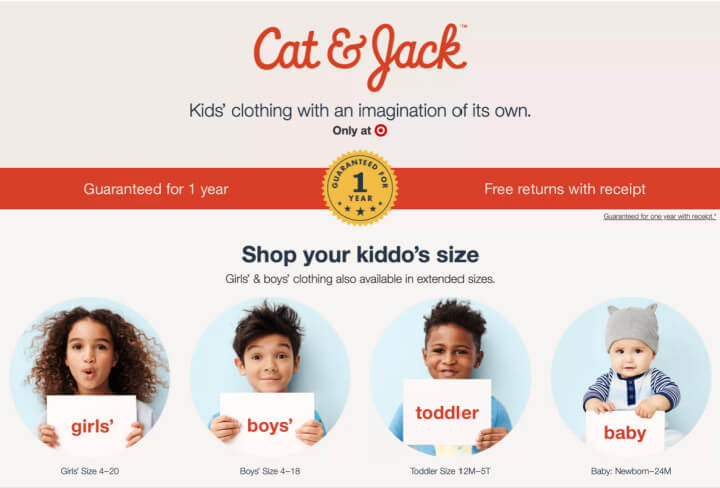 Listen up! A mom friend told me about how the Target brand, Cat & Jack, has a 1 year return policy! That means if the clothes tear, wear out, they no longer fit, or if you aren't satisfied with them, you can return it for an exchange or refund. But you NEED to have a receipt.
If you're paying with a credit card and with Target Circle member number, then it tracks your receipts.
Here's what I found on the Target website:
"Target Owned Brand items: If you're not satisfied with any Target Owned Brand item, return it within one year with a receipt for an exchange or a refund."
---
Bentgo Bento Box Lunchbox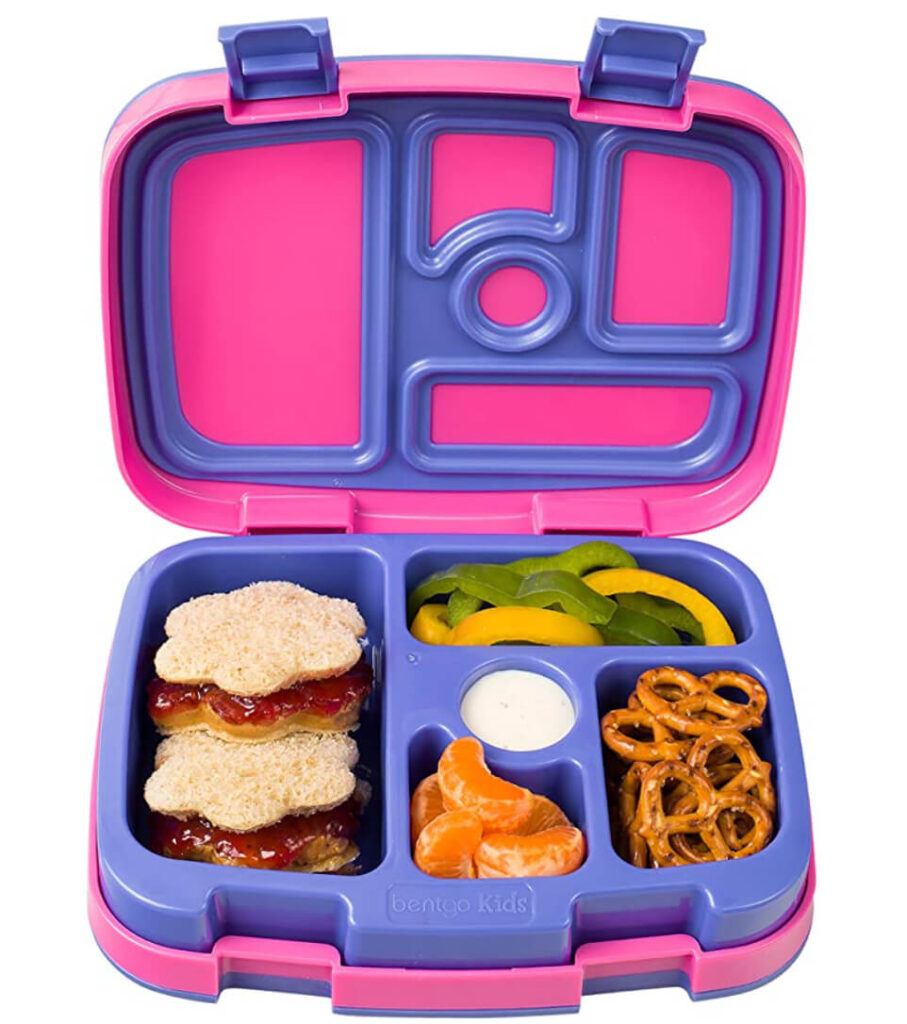 I LOVE this bento box style lunch box because it offers variety to picky eaters. You can use this to make your own healthier lunchables, mini-charcuterie box, or grazing box (whatever you want to call it).
Add small bites to it, such as string cheese, small slices of cheddar cheese, crackers, chocolate chips, dipping sauce, cut veggies, berries, cut fruit, etc. It's on sale right now!
---
Class Schedule Organizer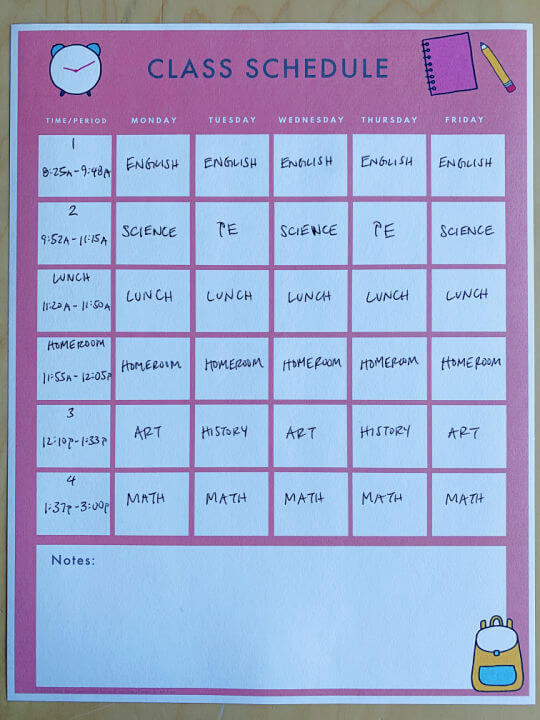 Is your child's school schedule super complicated? My daughter has 3 different schedules to keep track of every single week! It can drive you crazy, if you're not organized.
I created this printable class schedule to help her and also to give her something pretty to look at when she's a little stressed out at school.
---
Meal Planning Starter Kit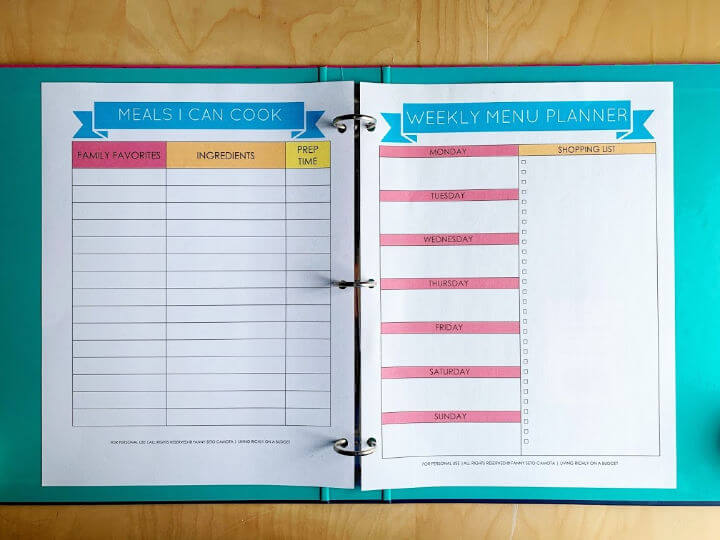 Are you stressed out every night about what to make for dinner? What has helped me is writing down a list of Meals I Can Cook and that my family will eat (yes, that's important!).
For me, this list of meals also includes frozen chicken nuggets, frozen pizza, grilled cheese sandwiches, and whatever I can make really easily without a lot of time and effort! I'm usually exhausted by 5pm so I NEED things that are easy to make!
You can make your own lists or use my cute printables (pictured above).
This post contains affiliate links.
Pin for later: