While I don't subscribe to Sunday newspapers anymore, I still use printable coupons.
Since Sprouts opened this year near me, I've been going there for grocery deals.
I haven't used a lot of coupons lately but decided to on my last visit.
Also, I had my daughter with me which makes shopping a challenge. And I went around 3pm, when the lot was full. But I got a parking space after someone just left. Awesome!
All those things didn't deter me as I was getting some good deals on produce and using only 2 coupons – one for dairy-free ice cream and laundry detergent. The deals were so good, like getting these items at half off.
Anyway, at checkout I presented my 2 coupons to the cashier. Even though my daughter was with me and telling me she was hungry during checkout, I made sure to watch the register to make sure the coupons were scanned.
All was well and I loaded the groceries and my daughter in the car and left my prime parking spot. However, as I was driving in my car 5 minutes later and was stopped at a stoplight, I happened to glance at my receipt.
I noticed 2 weird transactions, the amounts were the same as my coupons. I had a $1 off coupon for dairy-free ice cream and a $2 off coupon for laundry detergent.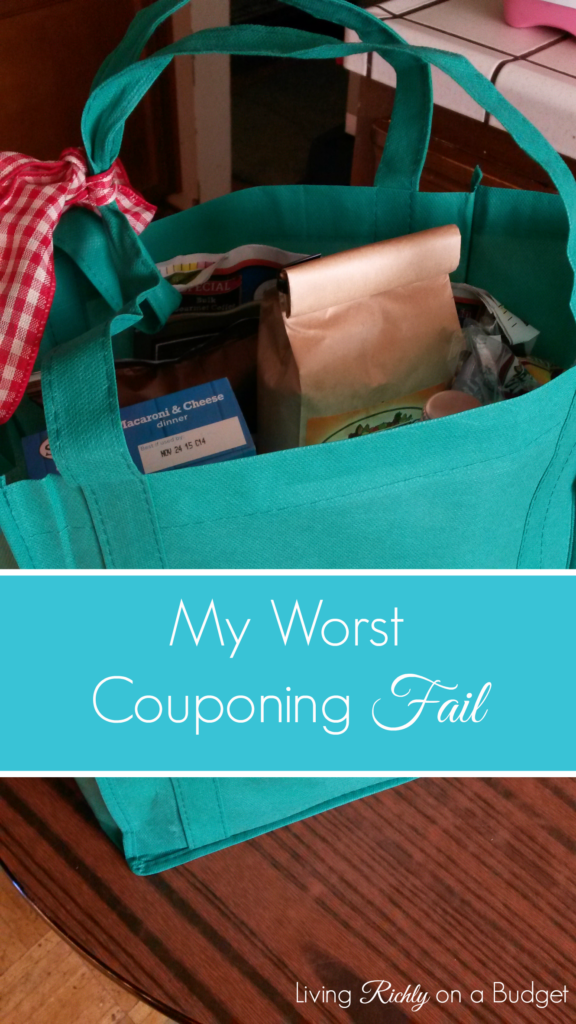 These items on the receipt weren't specific like the others. It just said $1 dairy item and a $2 laundry item. I knew I didn't buy a $1 dairy item or a $2 laundry item and my coupons didn't show up on the receipt.
But I remembered that the cashier had scanned the coupons.
Then I realized that she scanned the coupons as items.
WTH??? Are you freakin' kidding me?
I didn't even know that was possible! I was so LIVID! Steam was coming out of my ears.
I had just driven there during a busy time and didn't want to drive back with my hungry daughter and melting ice cream. Ugh! And find parking… again!
I thought it was just $3. Forget about it.
Then I realized it was really $6 that I had lost – $3 overcharged and $3 I would have saved.
I lost money because I used coupons. Really?
So I dropped my daughter off at grandmas and rushed back. It was only a 5 minute drive.
And when I went back and to the same register, it was a different cashier but I didn't realize it at the time. I was so upset that I yelled at her by mistake. My memory gets hazy when I'm angry.
Seriously, I wasn't going to leave until they gave me a refund.
The manager came out and we walked over to the right cashier as she was working a different register. I guess she switched in the short time that I was gone.
The cashier apologized and I got my $6 back. All was right again in the universe.
I will still shop at Sprouts.
And to cool off, I treated myself to window shopping at the brand new Bed, Bath, and Beyond nearby. And it worked.
OMG, I just can't believe that this can happen, that a cashier can scan your coupons as items instead of discounts. So instead of saving money, you end up losing money!
Now I tell myself this:
Look at your damn receipt after checkout.
I usually do but sometimes my daughter wants something and I get distracted.
Lesson learned.
Do you have a major couponing fail?