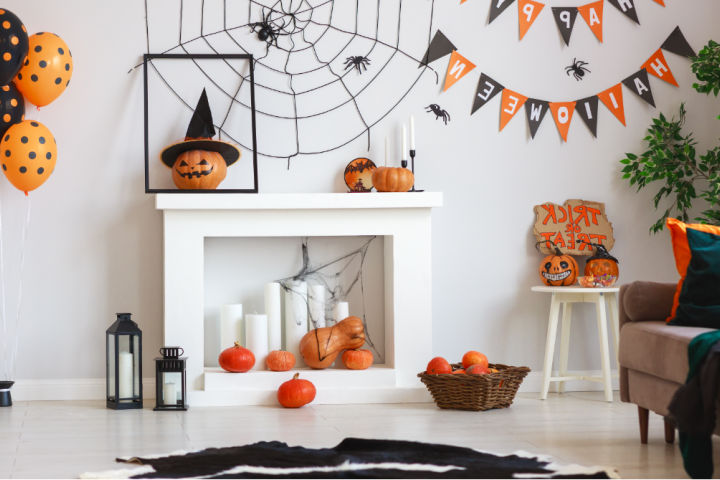 Halloween is right around the corner and I know what you're thinking. How are we going to safely celebrate Halloween with COVID still happening?
Trick or Treating doesn't feel safe, even with social distancing and sanitizing measures. Going to a bunch of stranger's houses to collect candy, even if they are in individually wrapped bags, even if they left it out for no contact pickup… Then your kids take all of that candy home, from so many different houses with questionable germs… Even if you sanitized said candy… Um, no thanks!
So here are some surprisingly fun, alternative ideas for celebrating Halloween in 2020, while still being safe and socially distanced.
1. Drive Through Haunted House
I LOVE this idea! You drive through different haunted scenes, stay safely in your car, and be prepared to be surprised by creatures jumping out at you.
Do a search for "Halloween Drive Through" + your area. For example, I did a Google search for "Halloween Drive Through Bay Area" and found Pirates of Emerson Haunted Themed Park.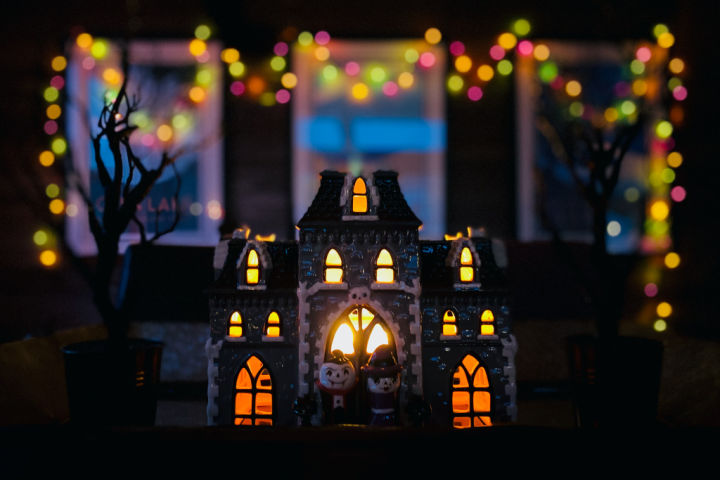 2. Virtual Escape Room
I have always been fascinated by escape rooms and the idea of solving puzzles to unlock clues. Now you can still enjoy the excitement of an escape room without being physically trapped in a room! Phew, right???
There are several virtual escape rooms with steep price tags, but I will list the FREE ones because we're on budgets here.
I went through the Hogwarts Escape Room and was able to solve clues with multiple choice answers. If you answer wrong, you can't move forward. But you can keep trying until you get the correct answer.
They set up different scenes. You have to use your imagination and they remind me of those "choose your ending" books.
Most of these free Escape Rooms are made with Google forms and designed by librarians. Thank you so much, librarians!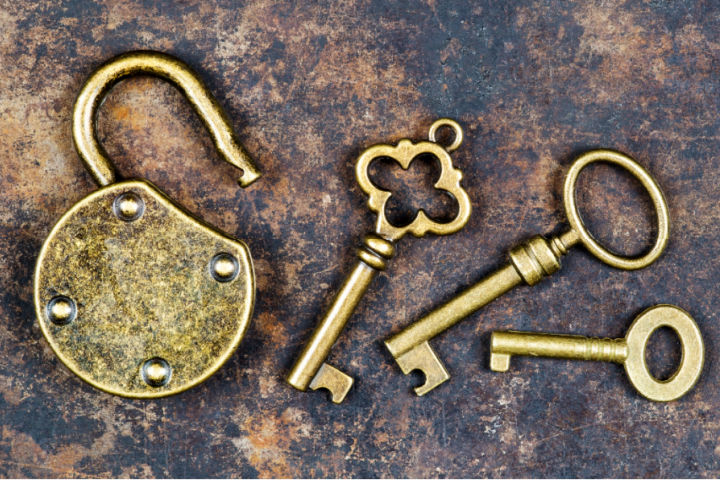 3. Book a Private Screening at the Movie Theater
Did you know that Cinemark is renting out private screenings starting at just $99 for up to 20 people??? If you think you have to be a baller to get this, think again.
For 20 people, that's $5 per person! Wow!
And they have deals on food – $5 for large popcorn, $3.50 for large drinks or ICEE.
The price is $99 – $149 and you can do a screening for classic movies or new releases. Movie selections vary by location.
I can imagine this would be great for birthday parties or other celebrations!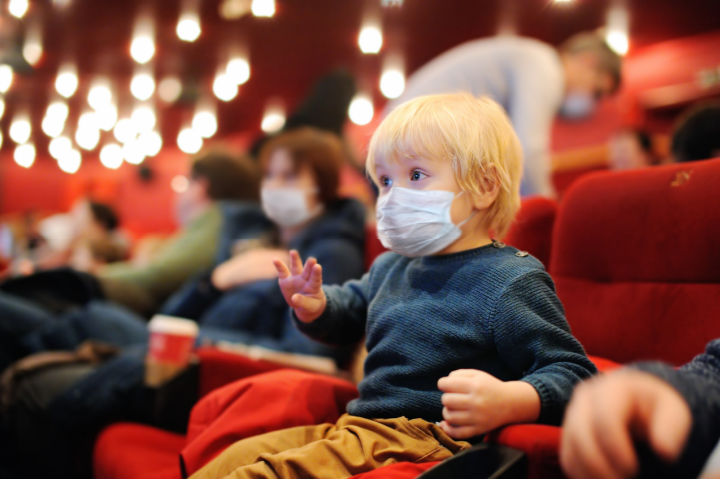 4. Host a Virtual Halloween Party
Throw a Halloween Costume Party, virtually! It's fun to see everyone's costumes and why not have a watch party with a fun flick over Zoom.
5. Visit the Pumpkin Patch
It's either go big or go home this year, right? Pumpkin patches are almost a must do this year due to COVID.
Some pumpkin patches have fun hay or corn mazes and train rides, although bounce houses are gone.
If you do go, be prepared to spend some big money! The hay maze is $20 per person at our local pumpkin patch.
If you're on a budget, get your pumpkin at Trader Joe's or the grocery store.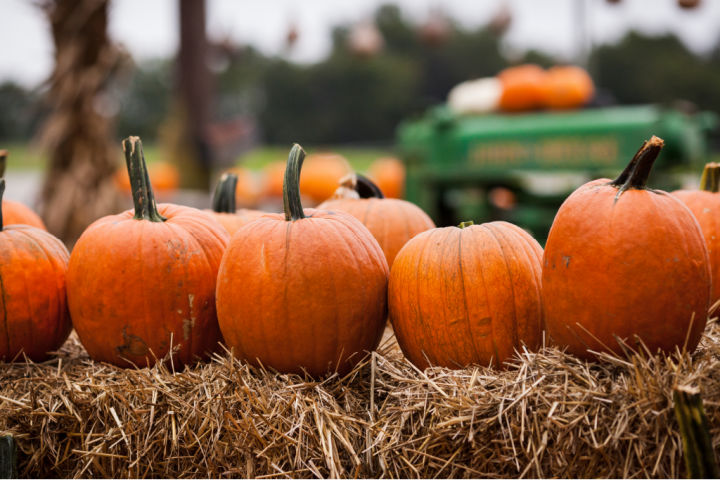 6. Have a Costume Parade
Part of the fun of Halloween is being seen in your costume and seeing other people's costumes. Why not round up some friends and have a socially distanced parade around the neighborhood, in your costumes?
7. Trick or Treat at Home
How? Make it like an Easter egg hunt. Hide candy or treats around the house or in the backyard.
I saw an idea where you can set up the backyard to look like a cemetery but that's a little too spooky for me.
Whatever you do, have fun and stay safe!
Which ideas are using to celebrate Halloween?