It's no secret that I love Amazon.com.
You can get almost anything including diapers, electronics, beauty products, gourmet food, and of course, books, shipped to your door within 2 days via Amazon Prime.
Lucky for me, I get huge discounts on my purchases using Amazon gift cards and points.
It's a lot like couponing.
If you can strategize to get things for free or deeply discounted, why not spend some time to learn about it.
That helps a lot with staying on budget.
Believe it or not, anyone can do this. Here are several ways to earn free gift cards and points to get free stuff on Amazon.com.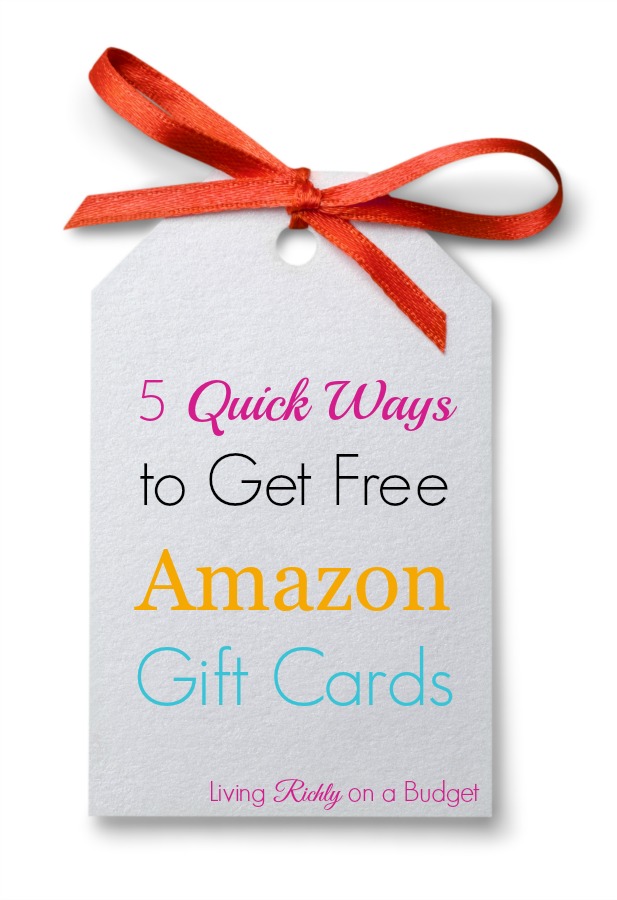 1. Cash in your coins at Coinstar.
If you've used Coinstar to cash in your collection of coins, you know that if you choose to get an Amazon gift card instead of cash, you can bypass the coin counting fees.
This is an easy way anyone can earn an Amazon gift card, without even trying. You'll be surprised at how much those quarters, dimes, nickels, and pennies add up! Ok, so it's not really free because it's your money in coins. But if you didn't cash them in, they'd be sitting there unused and unspent.
2. Trade Unused Gift Cards.
Trade in your unused gift cards (from other brands) to get Amazon gift cards or cash. No mailing required as it is done online.
3. Use Swagbucks.
Swagbucks is a loyalty program where you participate in certain activities to earn points towards rewards, like an Amazon gift card. There are 5 ways to earn points – search the web using the Swagbucks browser, play games, participate in offers, watch videos, and answer polls and surveys.
Tip: To earn in the most points in the least amount of time, participate in offers that earn hundreds of points but require little money to try or are free trials. Depending on the offer, there may be shipping costs and you may have to give credit card info. But you can cancel anytime.
450 Swagbucks points equals a $5 Amazon gift card. So if you sign up for a free trial that earns at least 450 points, you have enough to redeem a $5 Amazon gift card. Keep in mind, that when you redeem the Amazon gift card (which comes in the form of a gift card code), it may take a week or two to receive it from Swagbucks.
Join Swagbucks now.
4. Trade in Your Books, Consumer Electronics, or Video Games.
Hello! Who doesn't have old iPhones, laptops, DVDs, CD's, textbooks, or video games lying around, taking up space?
5. Sign Up for an Amazon Credit Card.
Get $30 Amazon credit upon sign up. Then for every 100 dollars you charge, you earn $1.00 Amazon credit. This can be spent after the billing cycle ends, even if you earn just $1!