With the shutdown, we are stuck at home, which is not the worst thing in the world. Besides watching endless Netflix marathons, what else can you do to pass the time?
Here are some cool things that are only FREE during this shutdown. My favorites are the free Brit + Co online classes and guitar lessons.
Stylish media company, Brit + Co is offering all of their online classes for free until March 31, 2020, using code SELFCARE at checkout. The classes have to be taken before the end of March. They have fun classes like cake decorating, painting, photography, how to master Instagram, investing, and more!
More: Resources to Help You Through this Pandemic
Keep kids learning through Scholastic Learn at Home, with activities for every grade level through 9th grade.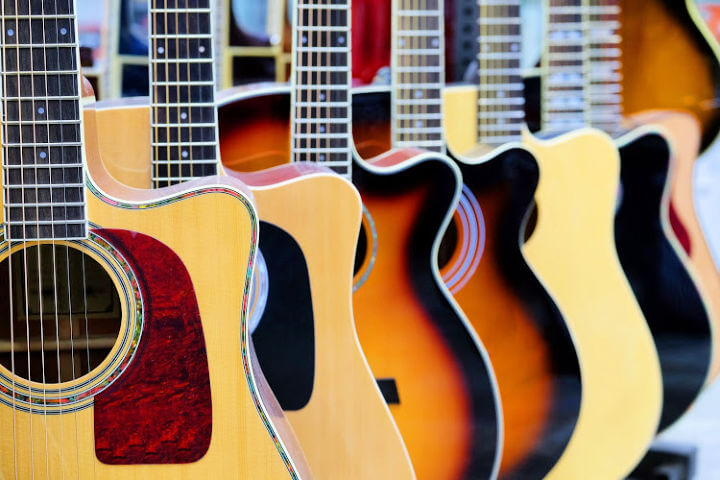 The first 100,000 users who sign up will get 3 months of free lessons for guitar (acoustic or electric, bass, or ukulele lessons. You do have to have your own instrument.
More: Who's Offering Free Food Delivery During the Shutdown
Audible usually charges $14.95 – $22.95 to access their library of more than 525,000 titles. But during this quarantine, it's free, with no login or credit card needed! There are titles for Pre-K all the way to adult.
Class Central is offering free online college classes from Brown, Columbia, Cornell, Dartmouth, Harvard, Penn, Princeton, and Yale.
More:
Free Online Classes for Kids During the Shutdown
Resources to Help You Get Through the Pandemic
Free Online Workout Classes During the Shutdown
101 Fun Activities for Kids at Home That Will Keep Them Busy
What to Do If You Are Unemployed Due to the Pandemic
Pin for later: