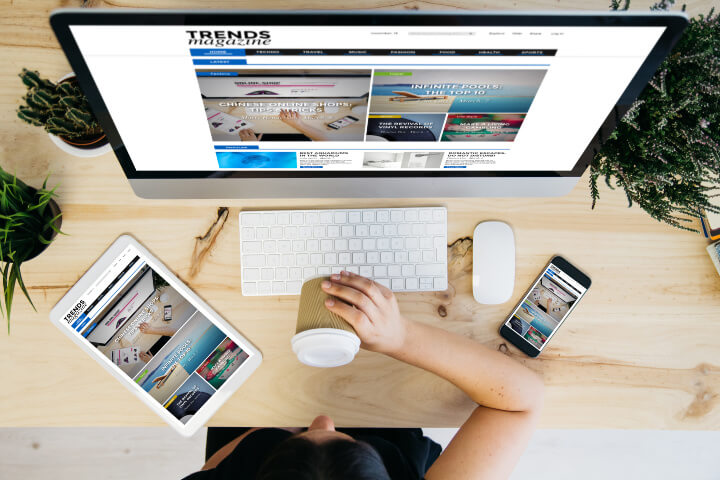 If you're starting a business, you absolutely must have a business website.
A business website is essentially your online business card.
Not only will it help you get more business, but more often than not, your website is the first impression someone gets of your business.
A business that has a website is perceived as more legitimate. Depending on how it looks, prospects get a feel for your brand and image.
What about free websites like blogspot.com? I strongly suggest that you get your own website hosting and domain name for business. Otherwise, your business will not be taken seriously.
You can pay thousands of dollars to have someone design a website for you or you can do it yourself for less than $100. If you have some technical know-how and are willing to learn, then you can certainly build your own website, using WordPress.
1. Figure out a domain name.
A domain name is an internet address. This website's domain name is livingrichlyonabudget.com.
If you have a company name already, then use that. For example, if your company name is XYZ business, then your domain name would be http://www.xyzbusiness.com.
I recommend going for a .com rather than a .net, .co, .tv, or something else because no matter how much your publicize your domain name, people will always search for .com.
If you are a nonprofit, then you can choose .org.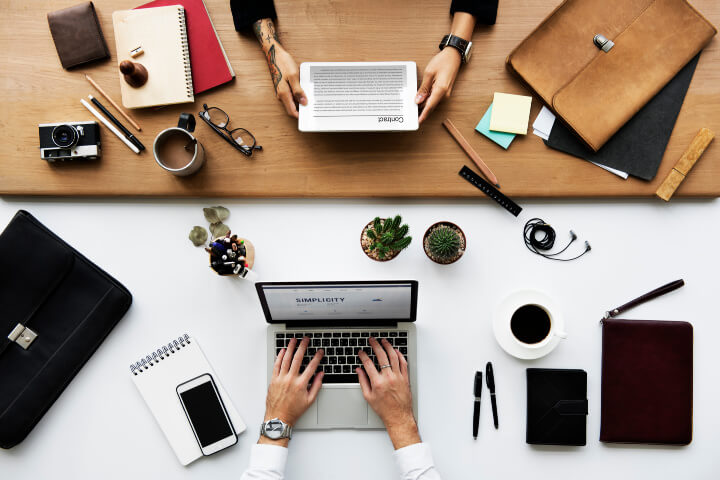 2. Search GoDaddy.com to see if your domain name is available.
GoDaddy has an easy to use domain search tool. If your first choice domain name has been taken, then you'll have to be more creative about it.
Consider adding a dash in between, if your company name has two words such as xyz-business.com.
3. Purchase a domain name.
Once you have found an available domain name, then it's time to secure it by buying it. Domain names are around $10 per year.
Consider adding on the private registration option so that people can't see your (home) address when they search your domain info. This info becomes public when you purchase your domain using your home address.

4. Buy website hosting.
Website hosting is the place where your website is stored, usually this is a server at a hosting company. Places like GoDaddy and Bluehost provide website hosting services.
Use a reputable company. For my first blog, I used the cheapest hosting company from Hong Kong and regret it now! I have so many problems with them and it's complicated to move your site to another hosting company, so choose wisely in the beginning.
Some people buy a domain from one company and then their hosting at another company. I find it simpler to get both from the same place. Personally, I use GoDaddy.com for both my domain name and website hosting. When your domain name and web hosting are in one place, it is easier to connect the two.
GoDaddy.com has excellent customer service, have reps that speak fluent English, and are in the US. They always exceed my expectations when I call them for support. Plus, their prices are affordable and discount codes are always available when you renew.
There are different hosting plans available. To start with, get the lowest plan that includes WordPress hosting. That means that the hosting company will install WordPress for you automatically. You can always upgrade later to a larger plan, if needed.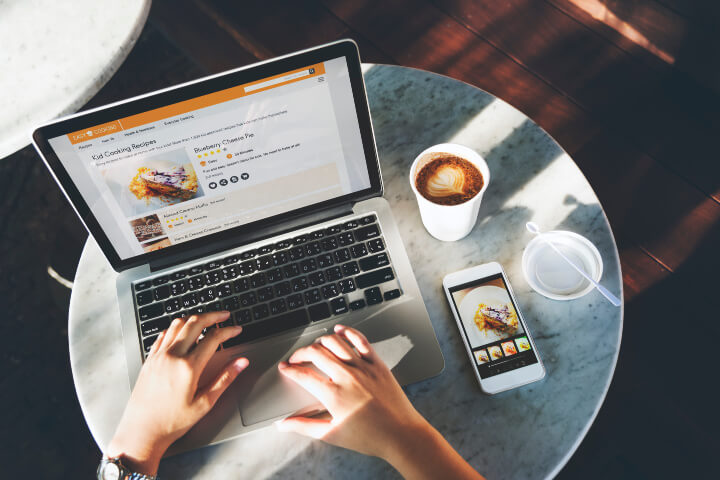 5. Set up WordPress.
Once you have secured a domain name and hosting, then you'll receive an email from the hosting company on how to get started. First, you will log into WordPress. Then set up your company name.
a. Go to Dashboard > Settings > General
b. Under Site Title, fill in your company name.
c. Under WordPress Address and Site Address, add "www" to your URL.
6. Choose a WordPress template.
Do a Google search for WordPress templates. There are free and paid ones available.
I recommend paid templates as they are updated regularly for bugs. Paid templates are designed better and have more features for businesses.
7. Install WordPress template.
a. Download it to your computer.
b. Go to Dashboard > Appearance > Manage Themes. Click on install themes.

8. Create content.
After you have installed your WordPress theme, it's time to customize it. The hard part will be coming up with content for your site.
At the very least, start with an About Page. If you have a physical business, have your contact phone number and address on every page!
Physical businesses will need a page for Services with prices or Menu (for food business). Then add a contact page. Do you want people to email, call, or fill out a contact form?
If you will be listing your email address, keep in mind that you may get spam from putting your email online. To avoid this, I list my email as fanny[at]livingrichlyonabudget.com. Or use a contact form plugin.
There is so much to learn about WordPress. Search YouTube for how-to videos.
9. Promote website.
Once your website is ready, it's time to promote it. Create a Facebook Business Page, Twitter account, Pinterest, LinkedIn and get listed on Yelp. Let everyone know about your brand new website!
I may dive deeper into WordPress in future posts. Should I? Let me know what you think in the comments below.