So you picked up a store bought rotisserie chicken, now what? Here are 7 easy meal ideas to feed your family.
Here are meals that I've made with a whole or left over rotisserie chicken. And by easy, I mean there aren't a lot of ingredients so you'll be able to picture what's in it.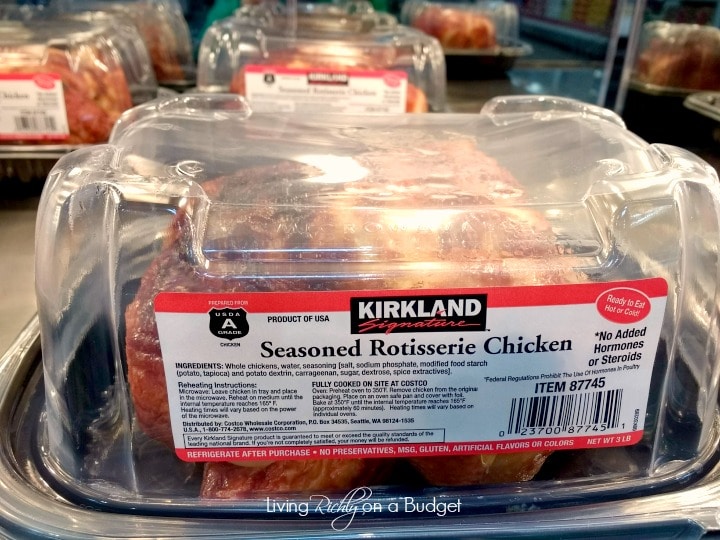 1. Chicken Apple Salad Sandwich
No cook meals are great for those nights when you don't have time to cook. Start with shredded rotisserie chicken, diced granny smith apple, mayo, and pepper to taste. Scoop it onto your favorite bread. Voila! Dinner is ready!
2. Chicken Salad
Shred chicken onto a bed of your favorite lettuce greens. Add sliced tomatoes, cucumbers, cheese, salad dressing, or whatever else you want. Easy!
3. Chicken Ramen
What's easier than ramen? Use your favorite ramen pack with soup seasoning. To make it heartier, add shredded chicken and your favorite frozen veggies. Done in under 10 minutes.
My favorite brand of ramen is Koyo Tofu and Miso Ramen because it's all natural and doesn't have preservatives or MSG like the other brands.
4. Chicken Noodle Soup
Boil dry pho rice noodles for 5 minutes. In another pot, heat up water, add 1 tablespoon of Better Than Bouillon (1 tablespoon per 1 cup of water), and add fresh bok choy.
Boil until the bok choy is dark green and soft. Add cooked noodles and shredded rotisserie chicken when done.
5. Chicken Quesadilla
Chicken quesadilla is easy and quick to make. Warm tortilla in a pan and add shredded chicken and shredded mozzarella or cheddar cheese. Fold in half and flip when brown. Here's an easy chicken quesadilla recipe found on All Recipes.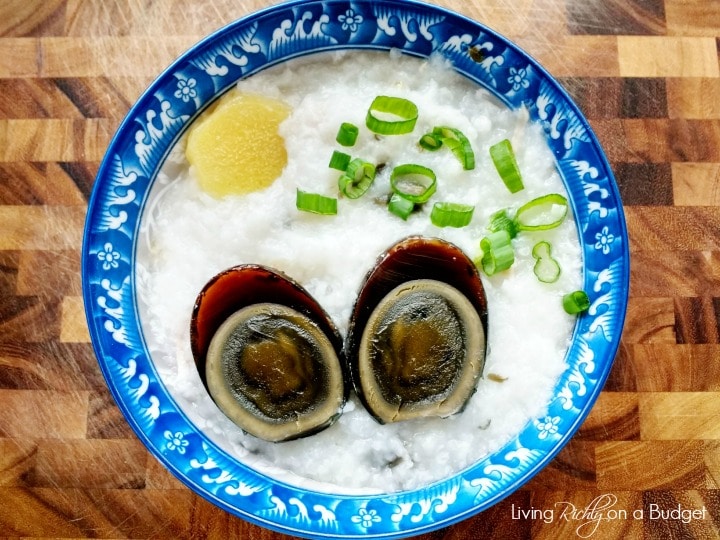 6. Chicken Congee or Jook
Congee is rice porridge, an Asian comfort food. We eat this when we're sick, for breakfast, or anytime of day.
Make Congee easily in your Instant Pot with my Instant Pot Jook Recipe. Adjust the recipe by omitting the pork. Then add shredded rotisserie chicken when done cooking. The century eggs are optional. You use hard-boiled eggs or leave them out altogether.
7. Rotisserie Chicken with Veggies and Rice
When I'm tired or don't have a lot of time, I buy a rotissserie chicken, then cook rice and veggies. If you're super tired or busy, you can even cook the fresh or frozen veggies in the rice cooker with a steamer basket!
Place veggies in the last 5 minutes of cooking rice. If you don't want to bother with cooking rice, just add a salad and dinner is ready.  
This post contains affiliate links.