When you first start meal planning, it's a good idea to keep it as simple as possible so that you can be successful.
Once you have succeeded in doing a few weeks of consistent meal planning, then you will feel confident in adding new recipes and being more ambitious.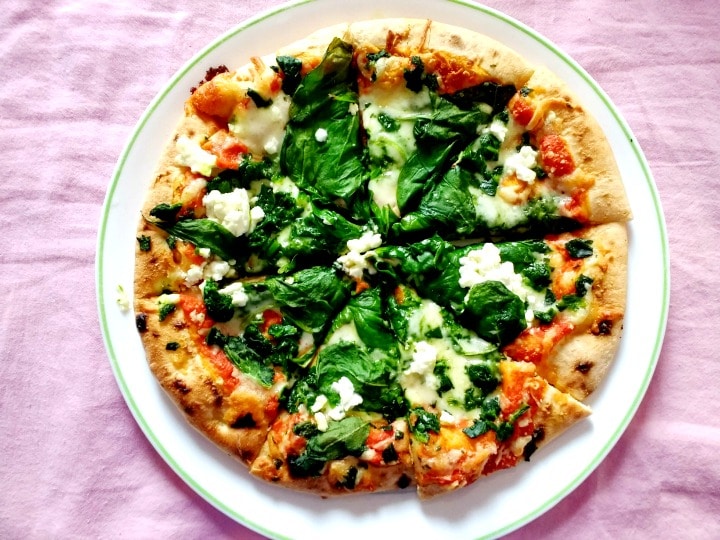 1. How many meals will I plan for?
When you first start meal planning, it's a good idea to stick to planning weeknight dinners only. Aiming for 3 – 5 dinners a week is a good place to start because the goal is to have a successful week of meal planning so that you will feel like you want to do it again.
Yes, some people plan for an entire month and cook 3 meals a day but you don't have to do that. It's like telling myself that I will avoid ice cream and go vegetarian for a month to lose weight. I know myself and it's not going happen – if my plan is too restrictive and rigid.
So take baby steps and keep it simple for the first few weeks. Great, you're on board? How do you really do it?
Let's say we are planning for 5 dinners this week. For 3 meals, I would make meals that my family loves and is simple to cook and the other 2 meals could be frozen pizza and a planned take out.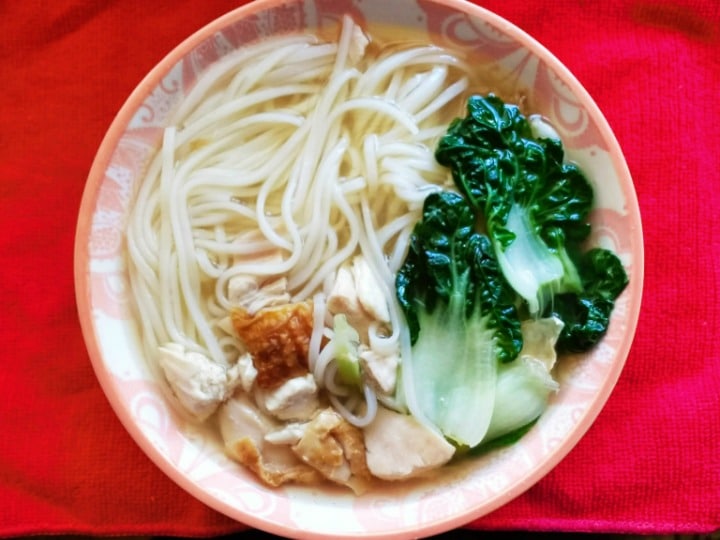 Sample Meal Plan (This is a real meal plan for my family.)
Mon – Instant Pot Herb Roasted Chicken Thighs, Frozen Veggies, and Rice
Tues – Chicken Noodle Soup (with leftover chicken thighs and bone broth I made in the Instant Pot over the weekend)
Wed – Instant Pot BBQ Chicken Wings, Green Beans, and Rice
Thurs – Frozen Pizza
Fri – Take Out (In-n-Out burger and fries)
Just because you're planning to take a night off from cooking doesn't mean you aren't meal planning. That's still meal planning!
2. What dietary restrictions do I have to stick to?
Are you avoiding sugar, gluten, or red meat? Keep these in mind when planning meals.
3. What's my schedule?
It's easy to skip this step when you're in a hurry to get meal planning done. But this is an important step.
Every week is going to be different. Some nights you'll have a birthday dinner or ice cream night at school. For those nights that you're going out to dinner you can skip cooking altogether.
And for nights where there's an event to go to like karate or ice cream social at school, you'll only have time to make a quick, simple meal.
4. Which one is my priority – saving time or money?
So when you're planning to meal plan, be realistic with yourself. Are you trying to save time or money? It's either one or the other.
If you know you're often tired after work and after picking up the kids, you're not going to cook a Martha Stewart meal from scratch! So allow yourself to pick up shortcut ingredients at the grocery store, like pre-marinated meat, chopped vegetables, or even frozen pizza that you just throw into the oven and don't have to think about.
Don't have time to go to the grocery store? Then take advantage of grocery delivery services like AmazonFresh or InstaCart. Even if it costs a little bit more, you're still saving money cooking at home over eating out every night.
When I had my second child, for the first year of his life, I couldn't make it into the grocery store. So I ordered a lot things through Google Express and sometimes AmazonFresh.
On the other hand, if you're retired and have time and energy to cook from scratch and are living on a limited budget, then maybe cooking scratch is your best option. Only you know what's best for you and your situation! Be realistic and kind to yourself.
5. How will I record my meal plan?
Will you write down your meal plan on your phone or on paper? I have done both and found that paper is a more in-your-face reminder of what your meal plan is for the week when it's posted on the fridge.
Every time you walk into the kitchen, you'll be reminded of your meal plan. Plus when it's posted on the fridge, everyone in the family knows what the plan is for dinner.
Want to start meal planning? Check out my Meal Planning Binder Bundle.
You might also like: