I participated in an Influencer Activation Program on behalf of Influence-Central for American Express. I received thank you item for my participation.
Occasionally, I like to attend fun blogger events when I'm invited and share them with you.
My daughter and I got to attend an exclusive event at the brand new American Express Centurion Lounge at the San Francisco airport, which opened on November 6, 2014.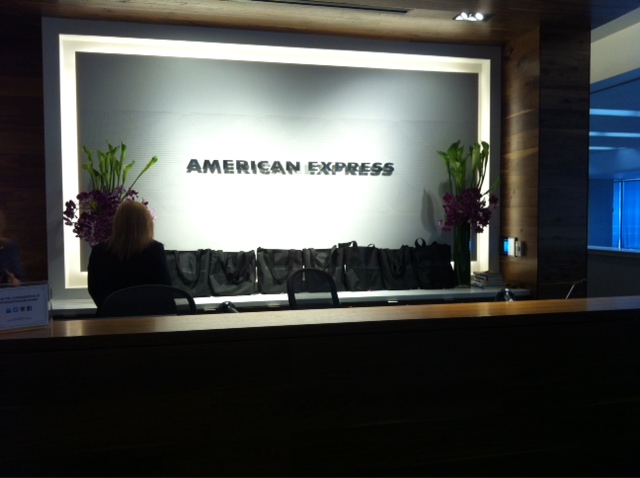 It's not every day that we get to go to a luxurious, stylish, and family-friendly airport lounge for a fun event and without travel plans. OMG, I could live here!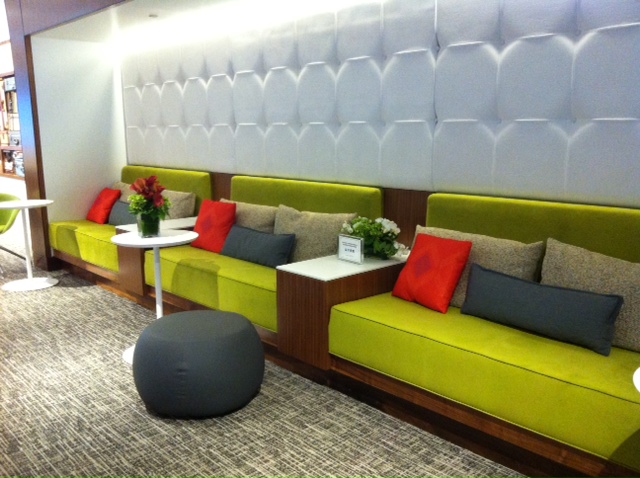 The Centurion Lounge is the first in the West Coast available in the domestic terminal at SFO. Other locations are at Las Vegas, Dallas, and New York.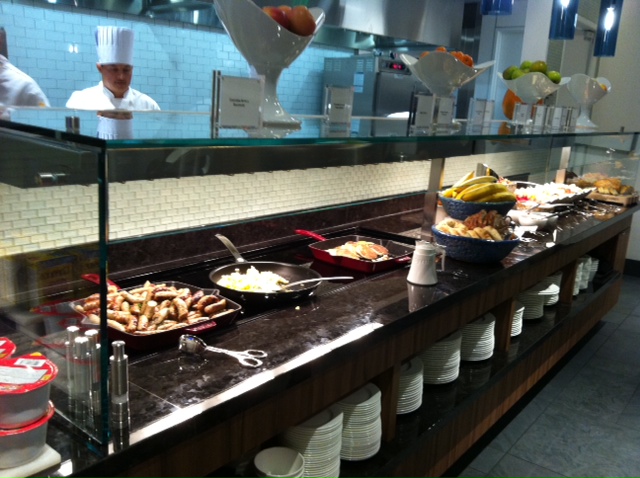 The 8,200 square foot lounge, located in Terminal 3, is complimentary to those who have a Platinum or Centurion American Express card. This includes their immediate family members or up to 2 travel companions. Other American Express card holders can buy a pass for $50 per person. Kids under 18 are free with an American Express card holder.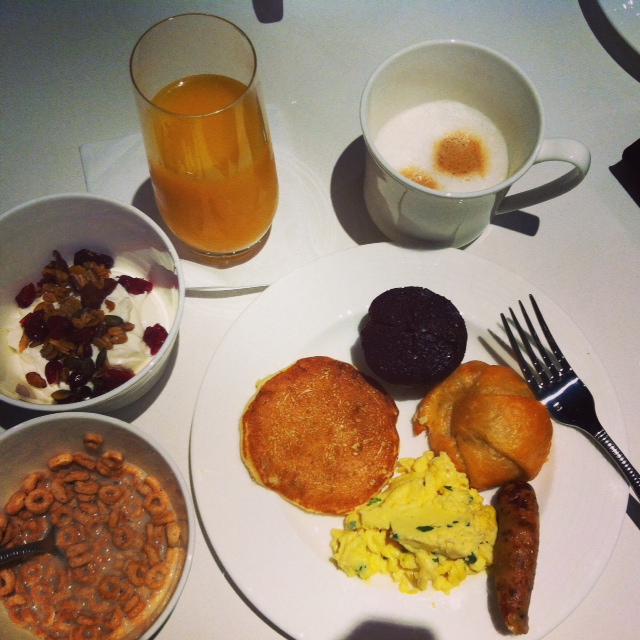 Food
The food is curated by Christopher Kostow, chef at the Restaurant at Meadowood. We had a lovely brunch there which included creamy scrambled eggs with fresh herbs, sausage, pancakes, a variety of fresh fruit, fresh baked pastries, dry cereal, Greek yogurt, granola, and fresh orange juice.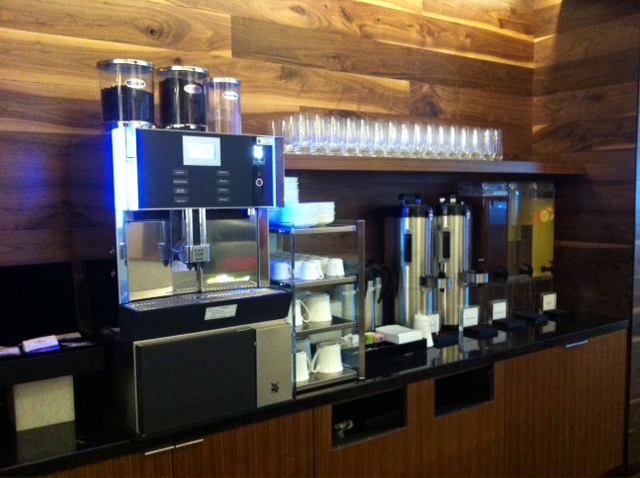 Coffee
Make your own espresso drinks with 2 automatic espresso machines. One is located in the lounge in the entry way and the other is conveniently located in the dining area.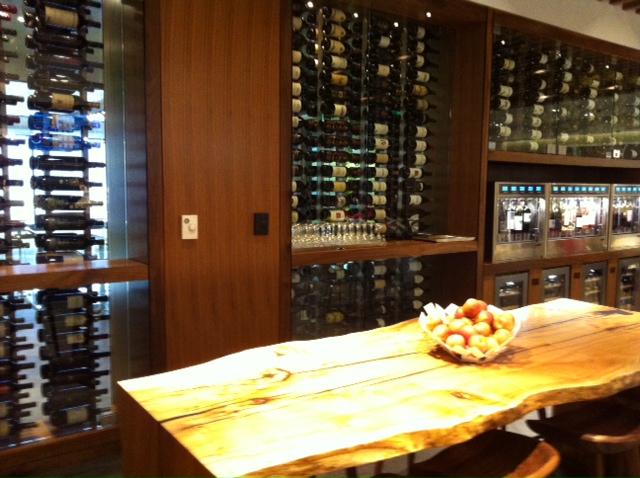 Wine
Signature cocktails by renowned mixologist Jim Meehan can be enjoyed in the wine area. And while you're there, you can do some wine tasting without having to go to Napa. Wine connoisseurs can sample up to 5 different wines through the Wine Emotion dispensing system.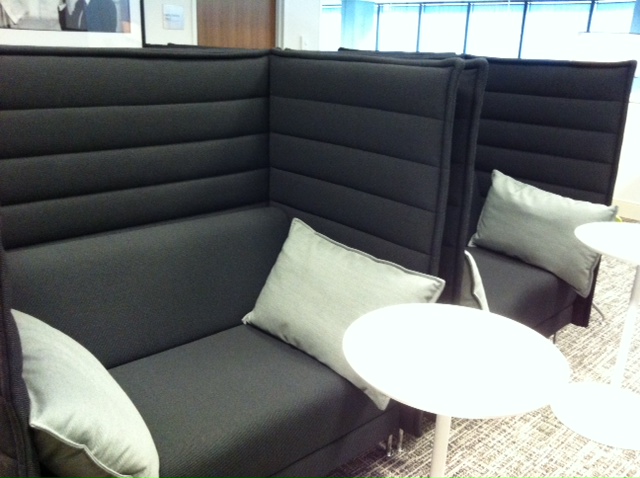 Relax
The whole point of an airport lounge is to relax and relax you will. There are showers available and lots of comfy lounge chairs. The ambiance of the lounge vs. the airport terminal is like night and day.
Inside the lounge, it was quiet, relaxing, and peaceful. But right when we walked outside those double glass doors into the airport, it was chaotic, noisy, and stressful.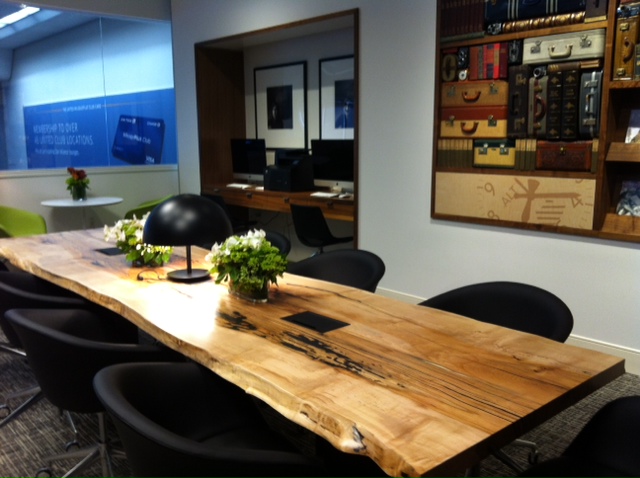 Work Space
There are outlets near every seat and hi speed WiFi for those who want to stay connected. This beautiful wood table is a productive place to work as well.
Kid's Room
My daughter loved, loved the kid's playroom. First of all, it has a floor to ceiling glass window so parents can keep an eye on their kids at all times.
It's beautifully designed with books, toys, and video games for kids of all ages. My daughter did not want to leave this room!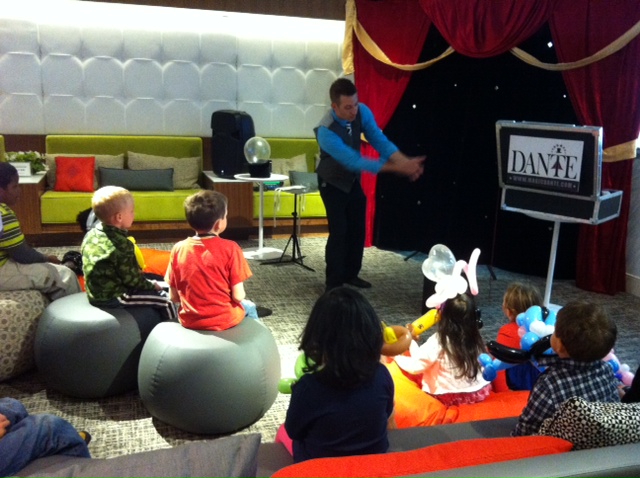 On the day of this event, there was an amazing magician, Magic Dante, who masterfully entertained the kids. He captivated the kids and made them laugh at the same time. And he created these intricate balloon animals with like 10 balloons.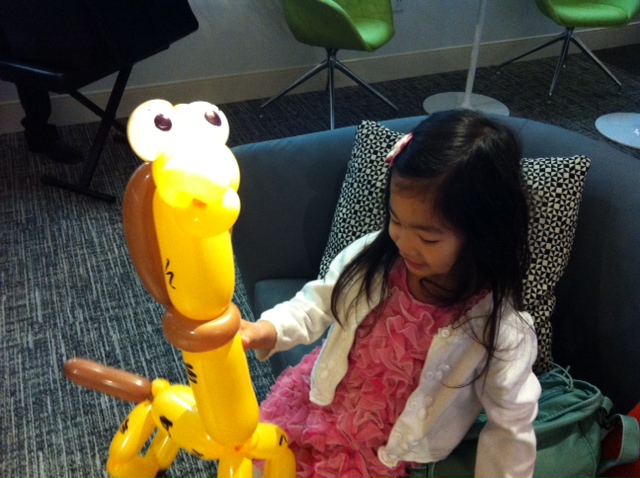 We had a blast and my daughter did not want to leave. I had to pry her out!
I can't wait to go back there again.
See more details for The Centurion Lounge.
Follow American Express: