This is a sponsored post written by me on behalf of Chase Ultimate Rewards. All opinions are 100% mine.
December is one of the busiest months for everyone.
Everywhere you go, it's crowded and the parking lots are filled up, like no other time of year.
That's why I love to do my holiday shopping online to avoid the crowds.
It's easier to get all the items on my list online and get them shipped to my door and avoid all the challenging things that come with taking a child out, like meltdowns at the mall!
You know what I'm talking about, parents!
It's hard to concentrate on what I'm buying in a store, when my curious toddler is running around touching everything and asking me questions.
When I shop online, I stay sane, on track (avoiding unnecessary purchases that happen when I'm in the store), and within budget.
And I can shop at anytime of the day, like when my daughter is sleeping.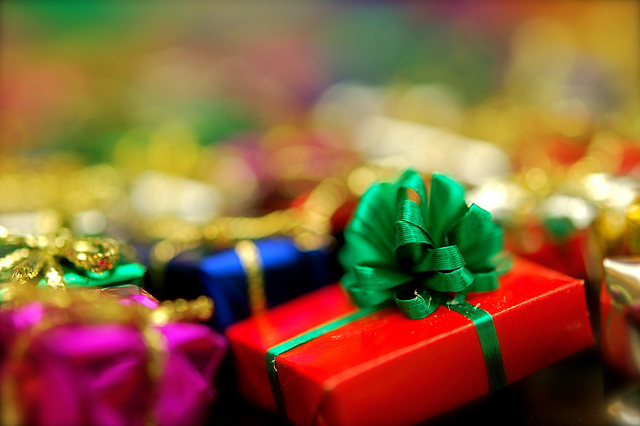 I've already finished 90% of my Christmas shopping and I used a gift card to purchase these toys! I was even able to get myself a dustbuster (which I love!) with the leftover balance. Isn't that such a parent thing?
On top of that, I earn rewards with my credit card that I use towards other gifts. If you're going to spend the money anyway, why not earn rewards on top of it?
In my opinion, the best rewards are the ones that can be earned quickly and easily, without having to jump through hoops.
With Chase Ultimate Rewards, you can redeem the points you earn for travel, gift cards, VIP access to concerts, sporting events, or even cash back. Rewards can be used for travel on any flight at any time without blackout dates or restrictions.
The newly designed UltimateRewards.com makes it easy to track your current rewards points, how many rewards were earned per transaction, lets you bookmark your favorite rewards to find it easier later, and customizes recommendations for rewards you might like based on your card activity and offerings that you "like," and more.
Ultimate Rewards are available to those who have a Chase Freedom, Chase Sapphire and Ink from Chase credit card. And during the holidays, Chase offers extra incentives to cardholders with Ultimate Rewards.
I love how easy it is to redeem rewards with Chase. Starting at 2,000 points, it is $20 in rewards. You can use it towards a reward or simply get cash back via direct deposit.
Redemption towards gift cards are available at the same prices as in the store without outrageous markups that are often tied to credit card rewards programs.
With Ultimate Rewards, $50 in earned rewards will buy a $50 gift card. It's as simple as that.
There are those rewards programs that take forever to earn rewards that it's discouraging. Why even bother?
With Chase, I can easily earn $20 in rewards in a month. Who couldn't use an extra $10, $20, or $50 a month?
Using credit card rewards to buy gifts is another way to stretch your money during the holidays. It's like getting free stuff for doing things you're already doing, like grocery shopping, eating out, and buying gas.
Another great way to take advantage of these rewards is to use it as cash back for your savings, emergency fund, or vacation fund. Or use them exclusively for gifts.
How do you stretch your budget during the holiday season?