My talented friend, Loni, recently opened an Etsy shop, Two Fish Project.
Coincidentally, she is also the professional graphic designer who designed my fabulous book cover for Eating Organic on a Budget!
See below for details on the giveaway.
Two Fish features minimalist style posters and original artwork depicting popular Disney princesses like Elsa, Anna, Belle, Ariel, Mulan and superheroes from Avengers, X-men, and Justice League like Batman, Iron Man, and Wolverine.
She sent me one to preview for this post. Choosing just one was tough as you'll see that the Two Fish designs are colorful and cute.
I settled on Jubilee from X-men, since my daughter's personality is much like Jubilee's. When the poster arrived, it came in a sturdy package sealed in a clear envelope.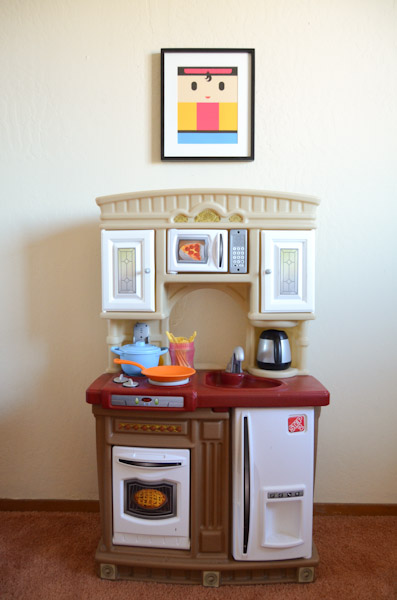 My daughter immediately fell in love with it, screaming, "It's my picture! It's my picture!" She wanted to grab it for a closer look. The fabulous Jubilee poster fits in well in my daughter's play room, right over her play kitchen.
Then Loni came out with the Disney princesses posters and now we would love those too!
The colors are vibrant and printed with archival ink to last for many years to come. The minimalist design will fit into any decor for your child's bedroom, play room, baby shower decorations, birthday parties, and would be the perfect, unique gift for someone who has everything.
Loni is a stay at home mom who is also a professional graphic designer. She initially designed these posters for her daughter but now are making them available to everyone. Check out her blog at Two Fish Project.
Discount
Loni is giving an exclusive discount just for readers of Living on a Budget! Get $4.95 off any poster with the code LIVINGRICHLY. Use it to get the discount on as many posters as you want.
There's also a Buy 2, Get 1 FREE deal going on (no code needed) and the discount and deal can be combine.
Giveaway
Loni is generously giving away a poster to 3 winners. Here's how to enter:
1. Go to Two Fish Project on Etsy.
2. Comment below on which poster you would like and what you plan to do with it (eg. put it in your kid's room, classroom, give as a gift, etc.).
Contest ends on 5/23/14 at 11:59pm PT. Must be 18 years or older and a U.S. resident to enter. 3 winners will be chosen using random.org.
Contest is closed.
The winners are Ivy G., Ashley Sailtsky, and Danette Steele. Congrats!