The top question I get asked is "How do I save on groceries?
Do I have to learn how to coupon or stockpile? But I don't eat a lot of processed foods."
Well, I don't either!
I don't think couponing is the answer for everyone.
If you're on a special diet and have food and chemical allergies, then couponing may not work for you. So stop feeling guilty about not knowing how to coupon!
I grew up in a frugal family. My parents never couponed and yet didn't spend a lot on groceries.
They cooked every day with fresh ingredients. And we only ate out during special occasions.
We lived close to the grocery store so my dad would make frequent trips. And that kept the bill low because he only bought what we needed and nothing more.
So what did I learn from my dad about saving money on groceries?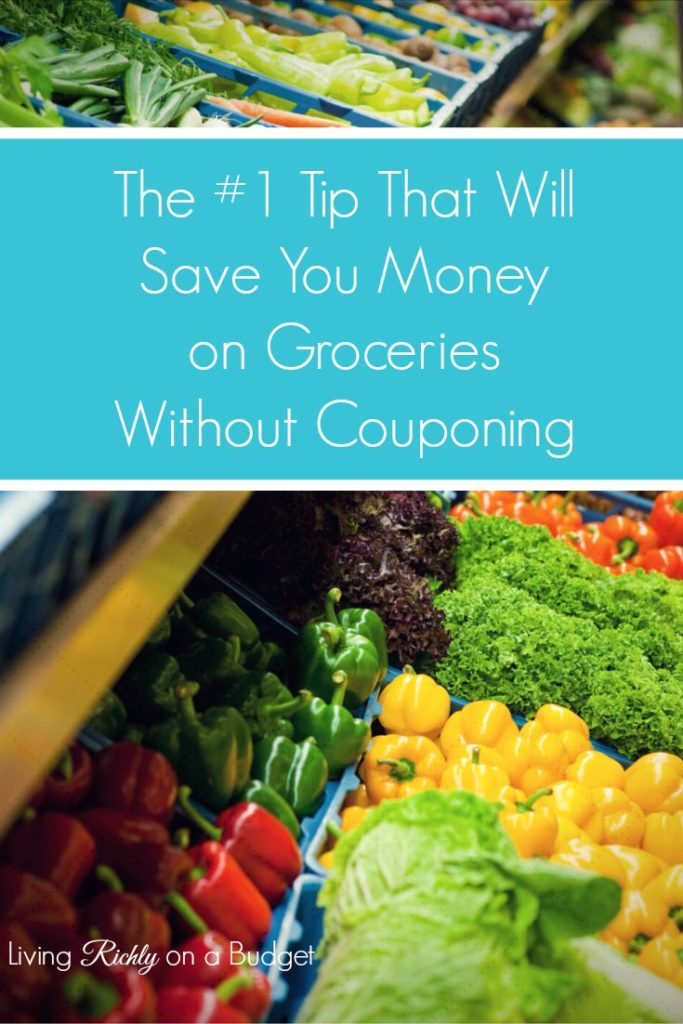 The one tip that helped me stick to my grocery budget is to buy only what you need to get through the week. Buy what you need and that's it!
This sounds simple but it's hard to put into action, especially when you see a 10 for $10 deal. Open the store flyer and walk into the grocery store with sale signs everywhere.
Sometimes it gets confusing and overwhelming.
That's why I find it easier to shop at Trader Joe's, where the price is always the same. Every item has an exact price so there's no guessing about how much a bag of apples will cost.
And I love the predictability. It's easier to plan how much I will spend and stay on target.
We've been so conditioned to stock up and stock up. But what happens is that we don't eat up the food before it spoils. That makes stocking up a waste of money.
Notes; I also want to add that there is trial and error to this. I live within 5 minutes of several grocery stores so I can always go back if I need something.
If you live far away from grocery stores, then by all means, you're going have to stock up so you don't have to drive all the way back!
How are you saving money when you're always throwing food away? That doesn't make any sense, does it?
So sit down and think about it. Are you wasting a lot of food? Is your pantry full of food you don't eat or do you have lots of products you don't use?