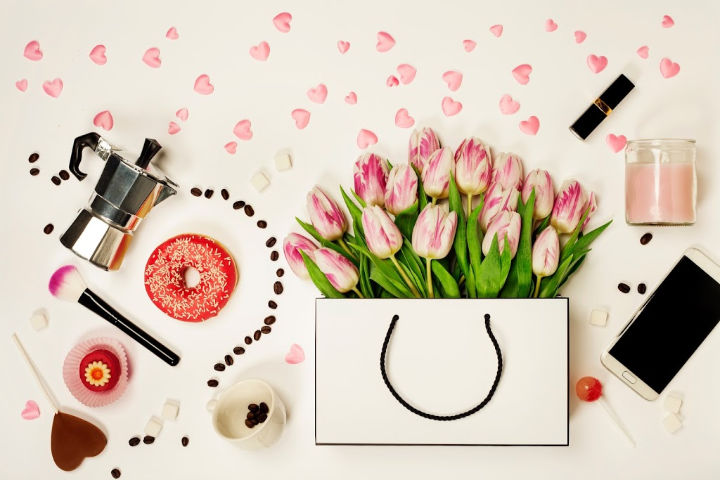 Valentine's Day is almost here! If you're stumped for ideas, here are 8 creative ideas to celebrate Valentine's Day.
Flowers, chocolates, stuffed animals, cards, jewelry, and fancy dinners can all add up, if you're not prepared. According to the National Retail Federation, the average person will spend $126 on Valentine's Day this year!
That number includes spending on significant others, children, friends, and even pets. Are you prepared?
Here are some tips on how to save money today, whether you have time to make something or you're short on time.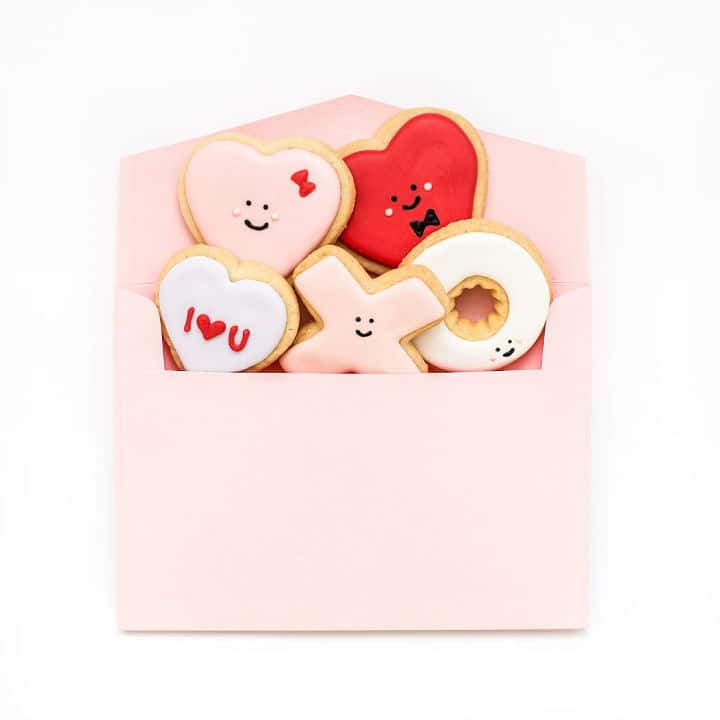 1. Make your own cards or buy them for $.99 at Trader Joe's.
Handmade cards are not only cheaper but better since you made them! If you need ideas on cards you can make, check out these 10 printable Valentine's Day cards.
If you're short on time, get a beautiful card from Trader Joe's for just $.99!
Write a love letter! Nowadays, with texting and emails, sometimes handwritten letters mean even more.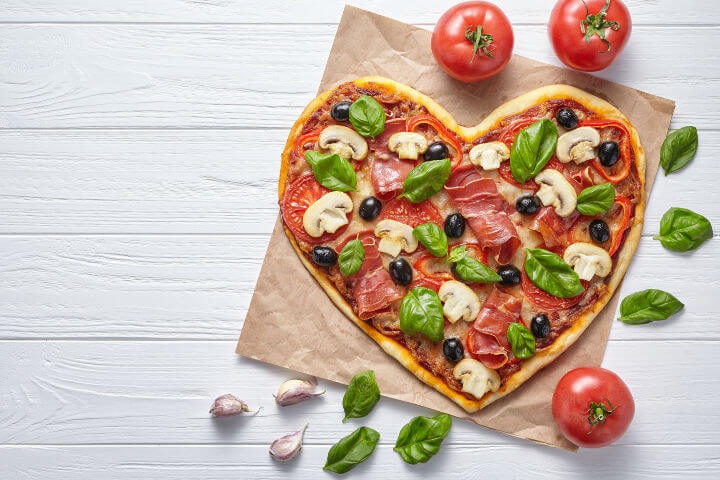 2. Make your own heart shaped food or treats.
There's nothing that says love like a homemade chocolate cake, brownie, or cookies.
Make your own chocolate covered strawberries in the Instant Pot for the fraction of the price that they sell in stores!
For Valentine's Day, why not make it more special by making heart-shaped cookies, brownies, or a cake? Mrs. Fields and other bake shops sell this but you can make the same thing at home with heart shaped molds.
3. Have date night at home.
Watch a movie together, in the comfort of your home, with Redbox or Netflix. If you have kids, this may be your only option.
After the kids go to bed, have a special late dinner or dessert and a movie.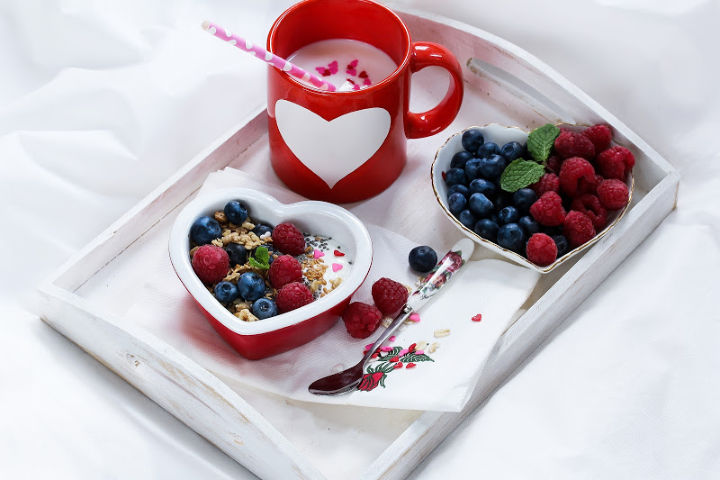 4. Cook a romantic dinner.
Valentine's Day dinners cost a premium at restaurants and you have to make a reservation ahead of time. Instead, cook a nice intimate dinner at home.
These dishes are impressive but so easy to make:
Then splurge on a decadent dessert or serve the chocolate covered strawberries I mentioned in Tip #2. If you still want to celebrate by eating out, you'll avoid the crowds and higher cost by choosing another day to eat out for your "Valentine's Day" dinner.
5. Buy flowers at Trader Joe's.
My new favorite place to get bouquets at great prices is Trader Joe's! Surprisingly, they have a wonderful variety and don't charge an arm and a leg.
A dozen roses are $19.99 at our local grocery store. At Trader Joe's, it was $9.99. The price is subject to change. They start selling Valentine's Day flowers, this Tuesday – Friday.
Even on Valentine's Day last year, they still had lots of beautiful floral bouquets left. Costco is another tried and true place to get great flowers.
Sometimes, I might get myself a bouquet or hint to my hubby!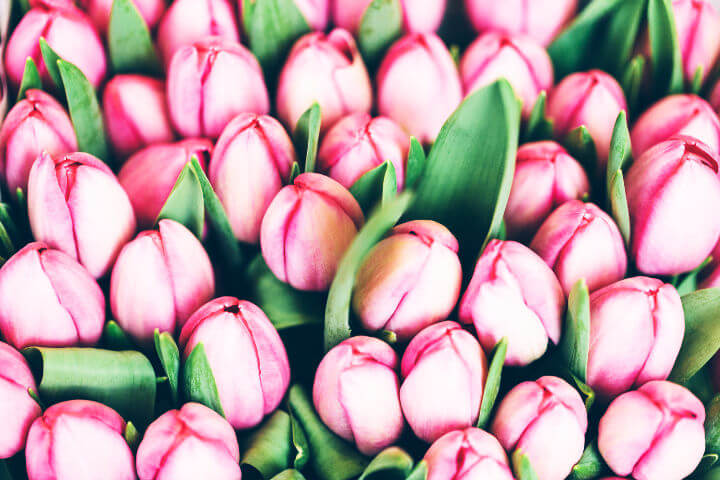 6. Gifts for him.
Guys are more challenging to come up with gifts for. Just remember, guys want to be respected and appreciated.
And the key to a lot of men's hearts are their stomachs!
So whether it be a giant heart shaped cookie, chocolate dipped strawberries, or a nice homecooked meal, your man will appreciate it. He just needs a reminder that you respect and appreciate him!
7. Get balloons at Dollar Tree.
Maybe you can't afford flowers or you're getting something for a guy. A bunch of festive balloons will brighten anyone's day and let that special someone know that you thought of them.
At Dollar Tree, Valentine's Day balloons are only $1 each. And they have the good kind, the foil ones that last longer.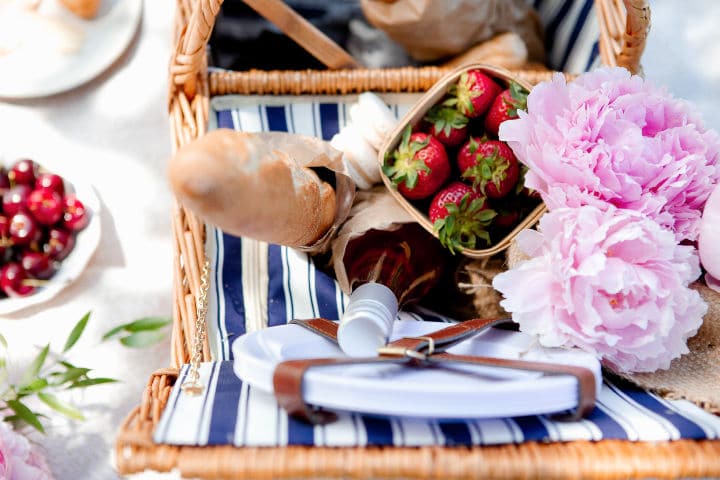 8. Spend time together.
Retailers may hype up Valentine's Day to make more sales but don't feel like you have to buy everything that has a heart on it. Valentine's Day is not about buying things.
It's really a day to spend time with your significant other or loved one. All that matters is that you do something to let them know that you appreciate them.