Valentine's Day is almost here!
Flowers, chocolates, stuffed animals, cards, jewelry, and fancy dinners can all add up, if you're not prepared.
According to the National Retail Federation, the average person will spend $126 on Valentine's Day this year! That number includes spending on significant others, children, friends, and even pets.
Are you prepared?
Here are some tips on how to save money today, whether you have time to make something or you're short on time.
1. Make your own cards or get them for $.50 at Dollar Tree.
Handmade cards are not only cheaper but better since you made them! If you need ideas on cards you can make, check out these 10 printable Valentine's Day cards.
If you're short on time, get a Valentine's Day card for just $.50 each at Dollar Tree. Go earlier in the day for the best selection.
2. Bake treats.
There's nothing that says love like a homemade chocolate cake, brownie, or cookies. For Valentine's Day, why not make it more special by making heart-shaped cookies, brownies, or a cake? Mrs. Fields and other bake shops sell this but you can make the same thing at home with heart shaped molds.
3. Have date night at home.
Watch a movie together, in the comfort of your home, with Redbox or Netflix.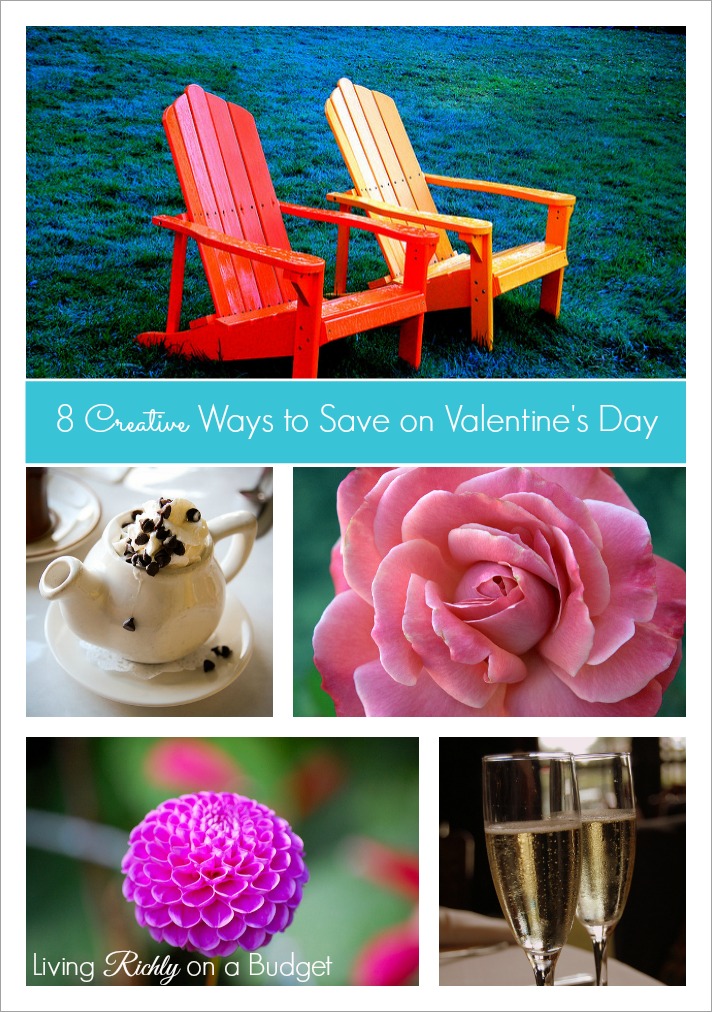 4. Cook a romantic dinner or go out to eat on another day.
Valentine's Day dinners cost a premium at restaurants and you have to make a reservation ahead of time. Instead, cook a nice intimate dinner at home or order in. Then splurge on a decadent dessert. If you still want to celebrate by eating out, you'll avoid the crowds and higher cost by choosing another day to eat out for your "Valentine's Day" dinner.
5. Buy flowers from a discount source.
Check out places like Costco and wholesale flower markets that sell flowers at a discount. You'll have to arrange the flowers yourself and go really early to get the best selection. If you're comfortable doing this, then this is a great way to save. Otherwise, see the next tip.
6. Buy flowers other than roses.
Sometimes sending flowers on Valentine's Day is a must. And if you choose this option, here is a way to save. If your significant other's favorite flower is something other than roses, then by all means, get them their favorite flower, be it tulips, orchids, gerbera daisies, etc. Roses are in high demand and marked up the highest around Valentine's Day. Make your significant other happy as well as your wallet by forgoing roses on Valentine's Day.
7. Get balloons at Dollar Tree.
Maybe you can't afford flowers or you're getting something for a guy. A bunch of festive balloons will brighten anyone's day and let that special someone know that you thought of them. At Dollar Tree, Valentine's Day balloons are only $1 each. And they have the good kind, the foil ones that last longer.
8. Spend time together.
Retailers may hype up Valentine's Day to make more sales but don't feel like you have to buy everything that has a heart on it. Valentine's Day is not about buying things. It's really a day to spend time with your significant other or loved one. All that matters is that you do something to let them know that you appreciate them.