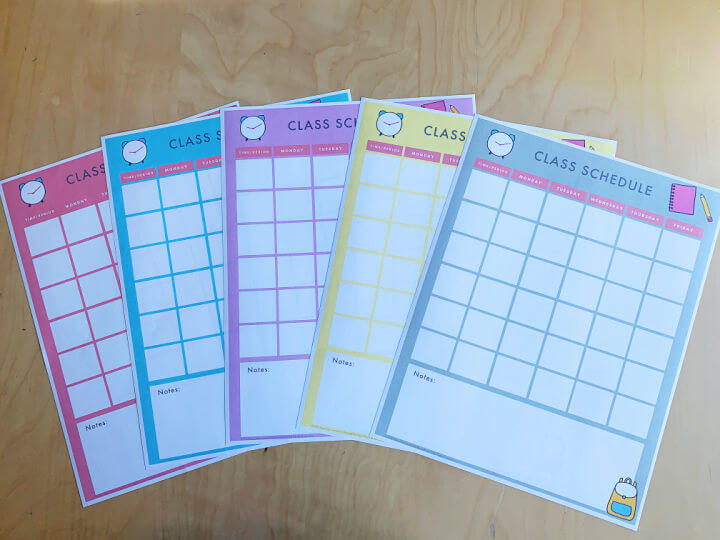 Summer is over and it's back to school time. Are you ready to get back into the grind?
My daughter is entering middle school and I had NO IDEA how complicated their school schedules are! In elementary school, there is just one teacher for all subjects.
However, in middle school there is one teacher for per subject, which means your child has to go to a different classroom for each subject. On top of that, they have an alternating day schedule. Monday/Friday is on one schedule, Tuesday/Thursday is another schedule, and Wednesday is on a different time table.
Then when it's a minimum day, the schedule is different again! Are you lost yet? I am!
What do I do when I feel overwhelmed and lost? I create a printable for it to get organized.
My daughter said that this printable helped her alleviated some of the anxiety of adjusting to middle school. She wrote down the 3 different schedules, according to time, teacher, and room number.
She said that labeling which teacher it was helped, because in one class, the room number was labeled incorrectly! She used the school map to figure out the correct classroom number.
You guys! I knew I had to share this because I don't know how other parents organize these things.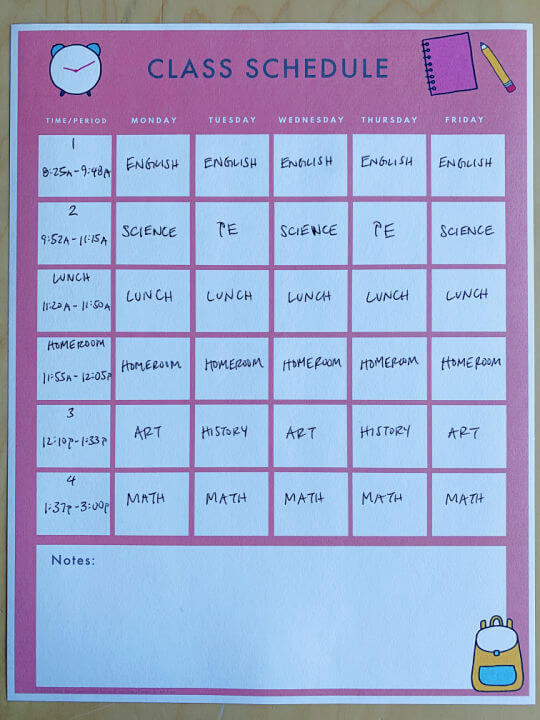 What's unique about this printable class schedule?
It's Portrait/Vertical oriented – That means that you can place this in a see through binder cover or folder insert and can quickly read the class schedule.
The time column is intentionally left blank, so you can customize the times and/or add the class period instead.
Lots of space to write in your class, teacher, and room number.
Available in 5 colors.