I came across this phrase while I was reading another blog, The Frugalwoods.
Frugality breeds gratitude.
And I paused and thought about how that is so true!
In my 20's, my husband (my then boyfriend) and I were more carefree with money. We weren't struggling with money and didn't have financial goals.
So we went out to eat a lot… almost every meal!
And because we ate out a lot, it was the norm. Because it was the norm, we didn't appreciate it as much. Rather, we got tired of eating at the same places.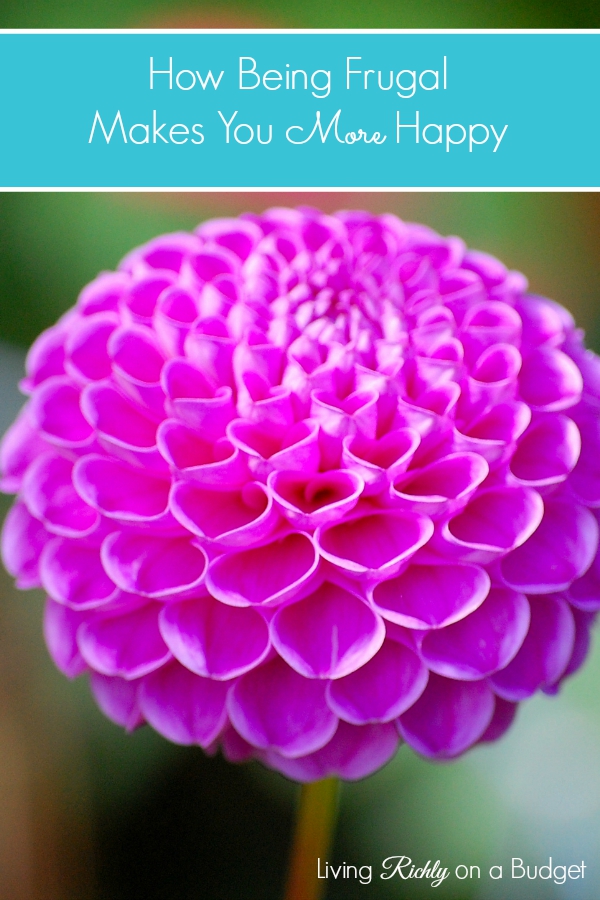 Fast forward more than 10 years later, we're married and we don't eat out as often. Instead, we cook more at home because we have a family, want to eat healthy, and save money.
Now when we do eat out, I appreciate it a lot more. I even savor going to our favorite fast food burger place, In n Out.
The thing is, if we treat ourselves all the time, it will no longer be a treat but will become the norm. Things will become expected rather than enjoyed.
Last month, a sweet friend wrote me a card, congratulating me on completing my latest book, Budgeting Made Easy. And she tucked in a gift card to my favorite coffee place (not Starbucks!).
She said I could use it whenever I wanted to get away and relax. How thoughtful!
I was so surprised and floored by the kind gesture that I began to well up with tears. My daughter asked me why I was crying and I had to explain that it was because I was happy.
It's not every day that someone acknowledges your accomplishment with a handwritten note and a special gift. It wasn't even my birthday, Mother's Day, or Christmas.
Being an entrepreneur is hard and it's confusing sometimes. So to receive a note and a gift was quite validating.
If you practice frugality, you'll appreciate little things a lot more. And you'll need less to be happy.