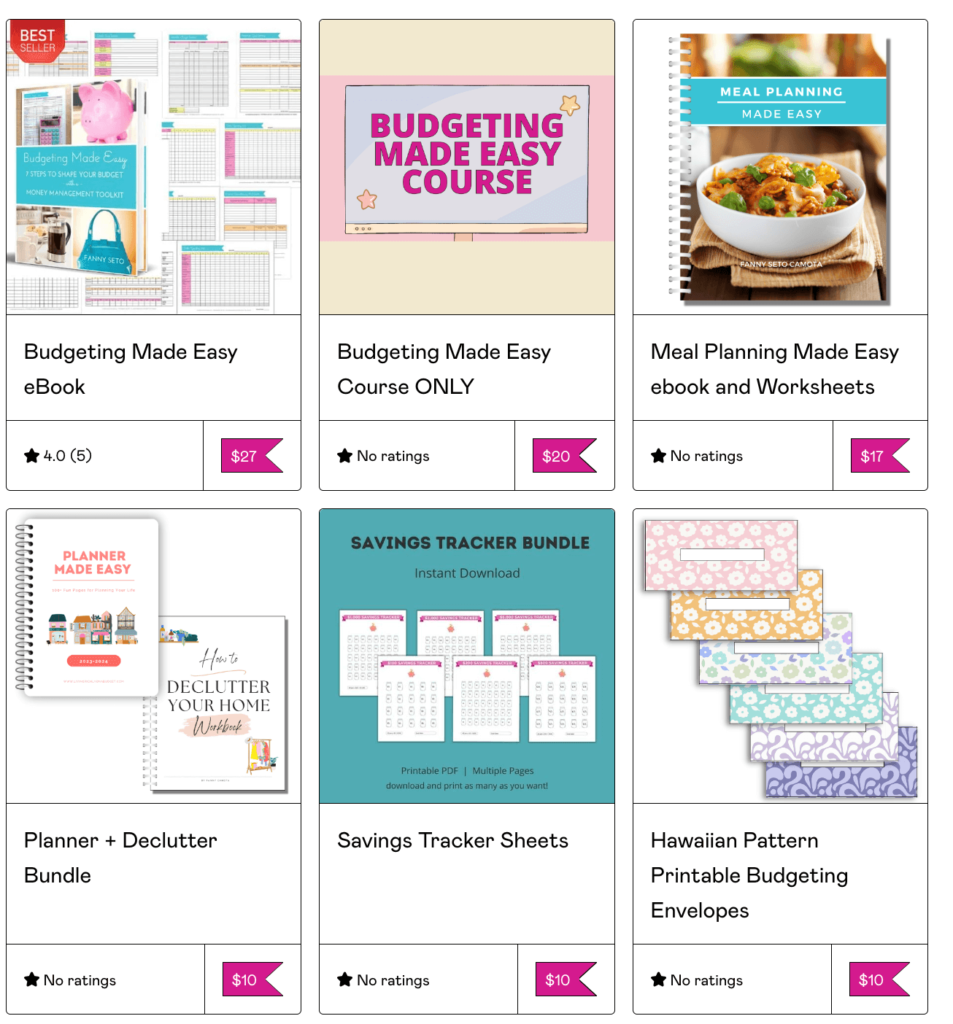 Introducing the Living Richly on a Budget Shop! There are currently 7 products in the shop and more are planned in the future.
What's in it for you? My shop is focused on offering shortcuts to success.
I've struggled with budgeting, meal planning, organizing and it's hard to figure out this stuff from scratch! But it's easier to accomplish these important goals when you have a shortcut guide and done-for-you printable worksheets to follow.
Why reinvent the wheel? Why spend hours or even days trying to figure things out. Who has that kinda time? Not you!