2012 came and went pretty fast.
A lot has changed this year from last.
In 2011: I was horribly sick and developed life threatening food allergies to a long list of foods.
Now: I got retested and it shows that I have no more food allergies! This is after I went on a super strict anti-Candida diet, saw a holistic doctor, and took whole food supplements for 8 months.
In 2011: I wanted to make enough money to stay at home with my daughter.
Now: I've reached my goal to make as much as I would, if I worked outside the home and paid for childcare.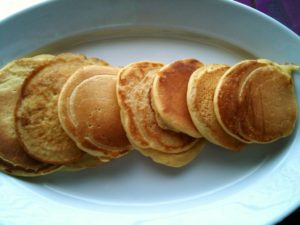 I'm very thankful for this past year as it has been the most difficult year of my life, dealing with sudden food allergies. I didn't even eat out for most of the year because I was so afraid of cross contamination in restaurants.
I didn't understand how difficult it is to live with food allergies until I went through it. I will never take that for granted again or eat the same way I did before.
Now, I have started to eat more foods and eat out again. What a difference a year makes!
Let's look back at the most popular posts of 2012, that were written in 2012. May you find new inspiration to make positive changes for an incredible new year!
10 Ways to Make Money Without a Job