Now that we realize having toilet paper is like gold, it's important to have a stockpile of toilet paper, whether or not we're facing a pandemic or supply shortage in stores.
Also, you'll use more toilet paper when you work from home and the kids aren't in school!
I remember at my aunt's house, in the 80's, their bathroom had a wall of pink and baby blue colored toilet paper in 4 packs, MD brand, stacked up to the ceiling. To be fair, they also had 4 kids but I always felt that having that toilet paper was a sense of security.
Like that's "living richly", not having to fight people in the stores for the last pack of toilet paper and not having to buy toilet paper when it's not the best deal.
Unless you have a bidet, toilet paper is a necessity that we rarely think about, until we don't have it! Once you have a stockpile (and the demand for hoarding toilet paper dies down), you can start looking for the best deal.
When comparing prices for toilet paper, it gets a little tricky.
There's 1-ply, 2-ply, and 3-ply. And then the packages boast that each roll is like a double or triple roll or it's the same as 24 standard rolls, and then they lose me in the comparison!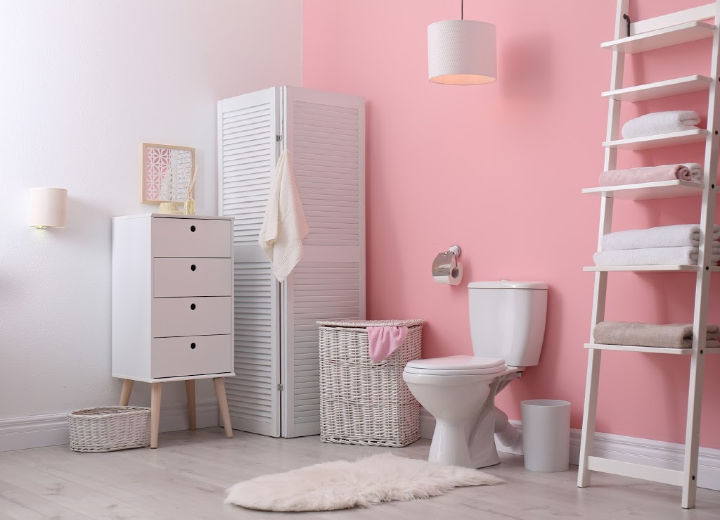 After I buy a package of toilet paper and getting what I think is the best deal, I get home and open the toilet paper and feel taken advantage of when it turns out the toilet paper is just 1-ply! That's why I HATE buying toilet paper outside of Costco!
At this point in life, after having 2 kids, I don't have the energy or brain power to figure out the best deal for toilet paper this week or every… single… time! And I don't want to spend my time doing and looking for coupons.
More: Pandemic Shutdown Resources
I also don't want to use 1-ply toilet paper or toilet paper so rough that I can file my nails with it. Are you with me?
How to Find the Stockpile Price for Toilet Paper
1. Look for 2-ply.
For this example, we're going to focus on 2-ply because who really wants 1-ply anyway?
2. Find the square footage on the package.
This is the total square footage for ALL of the rolls. So there's no need to figure out how many rolls there are in the package.
3. Divide the price by the square footage.
For example, for Costco toilet paper (Kirkland brand):
Price ÷ Total Square Feet = Price Per Square Foot
$16.99 ÷ 1,593.7 square feet = $ .0106.
The price per square foot comes out to $ .0106.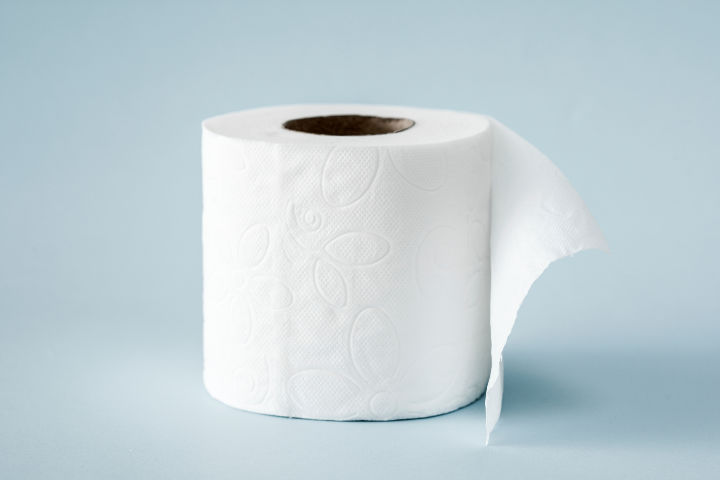 I put 4 numbers after the decimal because you'll come across prices like $ .0165. Then you'll be able to figure out which one is the lower one.
The best stockpile price will depend on what's available in your area and coupons.
And since I don't have the time or energy to keep checking prices, I just stick to Costco Kirkland brand toilet paper. I love that it has wider sheets, it's 2-ply, and it's soft enough.
Even when other brands, like Charmin go on sale at Costco, the Kirkland brand is still the lowest price at Costco.
How do I know I'm getting the best deal on toilet paper this week?
If you have the time and energy to look for deals each week, use the formula to compare. Use a grocery price list to start tracking prices in your area, referring to weekly ads and online deals.
Is Costco toilet paper the best deal?
From all the stockpiling and hoarding that happened at Costco during the pandemic, it seems that when people don't have time check for the best deal, Costco becomes the go-to place.
For me, Costco toilet paper is the best deal in our area. And when I've compared the Kirkland brand to Charmin or Northern when they were on sale at Costco, Kirkland has always had the lowest price!
Kirkland toilet paper is wound pretty thick so we don't have to change the roll as much and it's pretty soft and strong but not as soft as Charmin.
I'm not a Charmin snob so I'm open to any brand as long it's not 1-ply or made with recycled material. Marathon brand isn't bad either. So choose the brand that sparks joy for you and you're willing to pay for.
You might also like: