For many, it is a dream to start a small business.
Being your own boss, having the freedom to try out new ideas and the possibility of earning more than a desk job are enticing.
Although having a small business isn't for everyone, it's something to think about when you need to earn extra money to pay bills or pay off debt.
Small businesses are inherently risky and may take time to earn a profit. With that in mind, keep your costs low in the start up stages and choose a business that doesn't require a large investment in equipment or tools.
Most of these jobs don't require special training and can be done part-time. This is a great way of testing out a small business to see if it is profitable. Then you can decide if it's worth the risk to transition to full-time.
This is just a short summary of each kind of small business. Please do your own diligence when it comes to adhering to local laws, regulations, and certifications.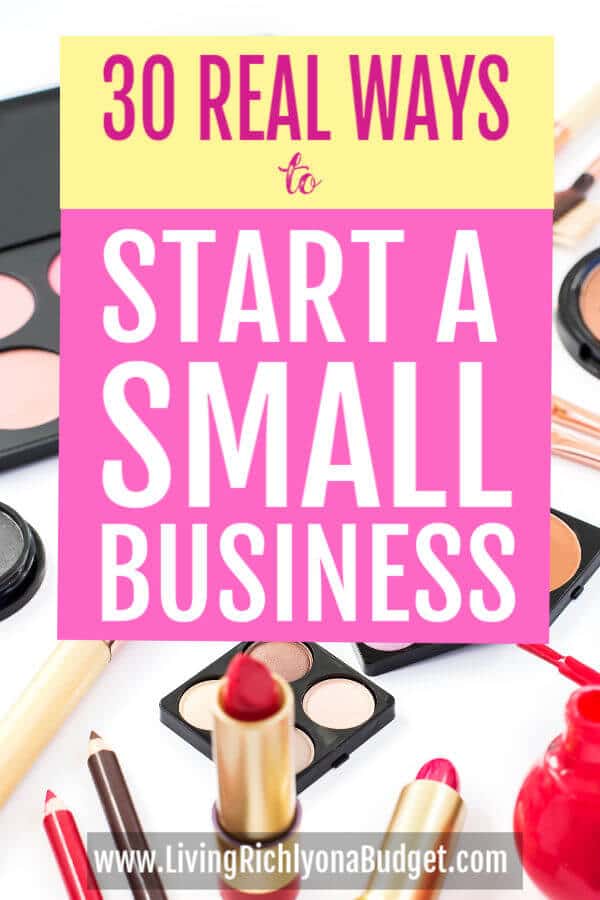 1. Book Editor
As the self-publishing industry is growing for books and ebooks, there is a growing need for good editors. If you are have strong command of the English language/grammar, excellent attention to detail, and can make suggestions on how to make a book go smoothly from one chapter to the next, then consider this. Reach out to new authors or friends and family members who are writing books.
2. Business Consulting
Do you have a vast amount of business experience and solid business sense? You can help small businesses turn a profit and guide them on how to do it.
3. Catering Service
If your skills are in cooking, food presentation, and organization, have you thought about starting a catering business? There are so many events that hire a catering service, such as weddings, bar/bat mitvahs, baby/wedding showers, corporate events, and more.
Check for regulations in your area about whether or not you can use your own kitchen or need to rent a commercial kitchen. If you're not ready to invest in linens, tables, and chairs, then you may opt to use the service of a party rental company.
4. Child Care
If you stay at home with your children, the most logical job could be babysitting another child. Start with reaching out to friends and family to see if they need babysitting help. Check out care.com, a website that matches babysitters/nannies with jobs.
Look into regulations, licenses and additional insurance if you plan on having a childcare business at your home.
5. Childproofing Expert
A childproofing expert surveys a home and makes suggestions on how to make it safer for children. They can also install the products for their clients or simply sell the safety equipment.
Childproofing experts have access to safety products not found in stores and can babyproof a house better and faster than parents. Complete childproofing services can cost $300 to $2,500, depending on the size of the home.
Check out the International Association for Child Safety for more info. Look into franchise opportunities too.
6. Cleaning Service
Many households are too busy to keep up with cleaning and require an outside cleaning service. In San Francisco, two house cleaners cost $200 – $280 for the initial cleaning, which could take 3 – 4 hours.
Companies and restaurants need cleaning help too. Focusing on businesses can mean a steady stream of regular, repeat clients.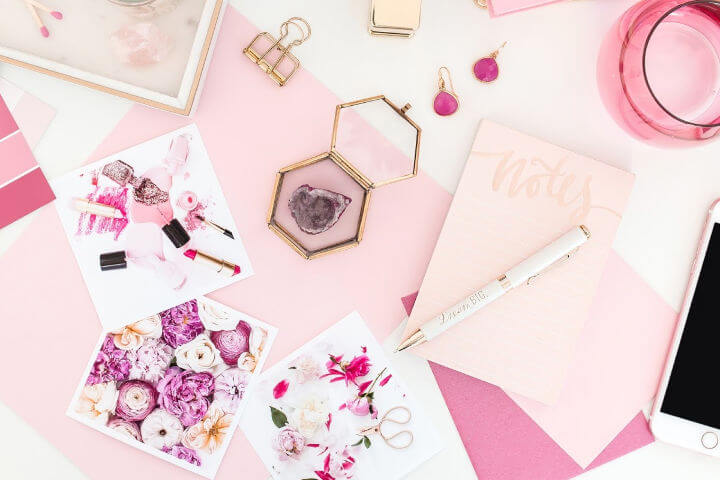 7. Custom Baby Products
Custom baby products are especially popular now. Can you make diaper cakes, custom hats, personalized onesies, or party favors? This would be perfect for those with arts and crafts skills.
8. Customer Service
When a business needs someone to answer the phone outside of their regular hours because they can't afford a 24/7 staff, they hire an answering service. With the technology available now, customer service agents can work from home. Other areas included in customer service besides phone are email and instant messaging.
9. DJ (Events)
Providing DJ services can be a full-time or part-time business. DJ's are needed at weddings, special events, corporate events, and school dances. A professional appearance and demeanor, laptop or turntable, sound equipment, music, and a way to transport equipment are some of the things needed to become an event DJ. Some DJ's are also MC's as well so you have to be comfortable speaking to a crowd.
10. Dog Walker
Love dogs? Have you thought about becoming a professional dog walker? This could be a part-time or full-time gig depending on how many clients you get.
You don't need a degree or a lot of equipment to start small business as a dog walker. You do need to have patience, love walking outside, and willingness to pick up after the dogs. Dog walkers can make $15 – $20 per half hour.
11. Doula 
A doula provides physical and emotional support to a mother before, during, and after birth, as well as keep the mother informed of different options and methods available during labor. You will need to have a flexible schedule as a doula is on-call around the time of their client's due date. Look into certification at DONA International.
12. Event Planner
Is event planning your specialty? Event planners design and plan out the theme of events as well as coordinate the timing of activities at the event. You can focus your event planning business on weddings and special events, corporate events, fashion shows, and so on.
Can you adjust to last minute changes, work long hours on your feet, and work on nights and weekends? A degree isn't required to become an event planner but getting certified from trade organizations like the Association of Bridal Consultants and Weddings Beautiful Worldwide or Meeting Professionals International is recommended.
13. Executive Coaching 
An executive coach helps corporate executives become better at their jobs, see themselves more clearly, use their strengths in the best way, and the best way to contribute to their organization's success.
14. Executive Search/HeadHunter
An executive search consultant recruits candidates for senior and executive positions in organizations. You can specialize in certain industries too.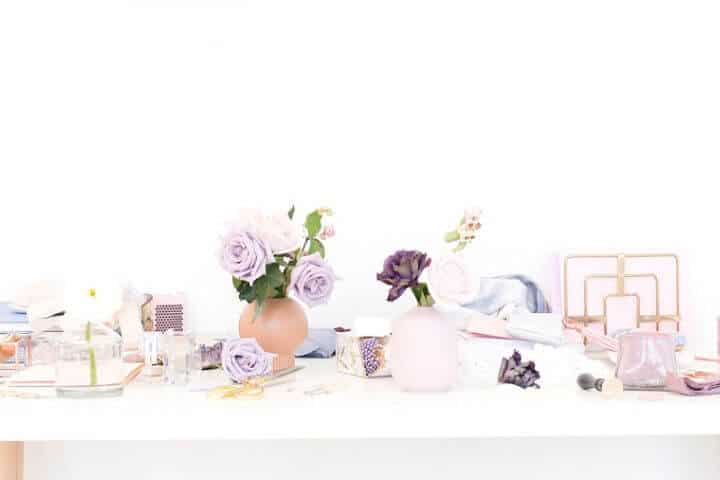 15. Florist
Do you love putting together flower arrangements and don't mind working early in the morning? Then look into being a florist.
Flower arrangements are needed for weddings, special events, business offices, and so on. If you want to do weddings and special events, network with other vendors such as photographers, wedding coordinators, and wedding venues.
You don't need a special degree but if you can train with and assist an established florist, you will gain valuable experience and insider knowledge, such as where the best place to buy flowers at wholesale prices. Also, get a business license so you can buy at wholesale prices.
16. Food Business
This is different than a catering business. Cupcakes, lumpia, and gluten-free cakes are some ideas of food that you can sell to friends and family for special events and holidays.
If you sell to the public, at a farmer's market, for instance, check to see if there are regulations in your area about using your home kitchen or if you need to rent a commercial kitchen.
17. Freelance Writer
There are so many options for a freelance writer. You can go into copyediting, article writing, ghost writing, blogging, and more.
18. Green Cleaning Service
A green cleaning service is much like a cleaning service except that you use green cleaning products. With a growing number of people sensitive to harsh cleaning agents, people are looking for alternatives, especially if they have children. Research your area to see if there is a demand for green cleaning services.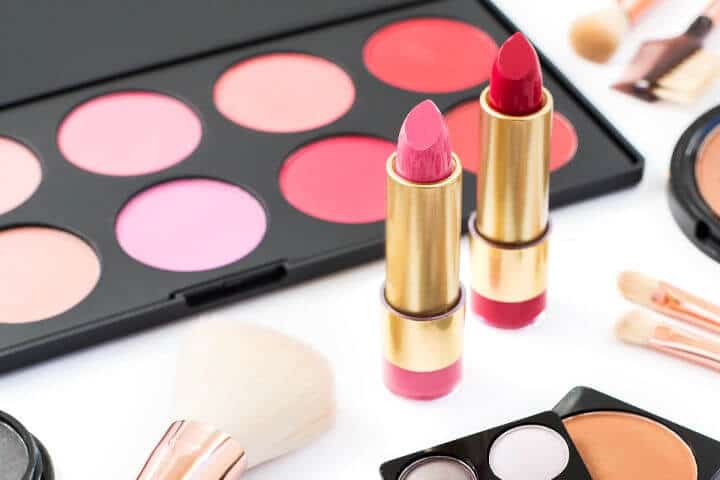 19. Hair/Makeup Services
A professional hair and makeup business can be done part-time on weekends. Decide whether or not you want to do hair and makeup or one or the other. When I worked in the wedding industry, the going rate in San Francisco ranged from $125 – $500 for both hair and makeup.
Can you do makeup on different skin colors? You can even specialize in doing makeup for Asians, if there is a demand for this in your area. Asian makeup takes a certain skill.
Hair and makeup services are needed for weddings, special events, TV studios, theaters, and fashion shows. Build up a portfolio by working on family and friends. Then network with others in the field.
20. iPad Trainer
Is this a real job? Yes, I have family members who have taken a class on how to use their iPad! Your target audience could Baby Boomers who are have basic computer knowledge and want to learn all the functions and features of the iPad and Apple platform.
You should know the iPad inside out, have lots of patience, and enjoy teaching others. Research where you can teach, such as a community learning center.
21. Life Coach
A life coach helps others bring a fresh perspective to life's challenges, increased confidence, choose the right career, or better manage relationships. You don't necessarily need special training but it may give you some structure and connect you with others in the field. Check out International Coach Federation for more info.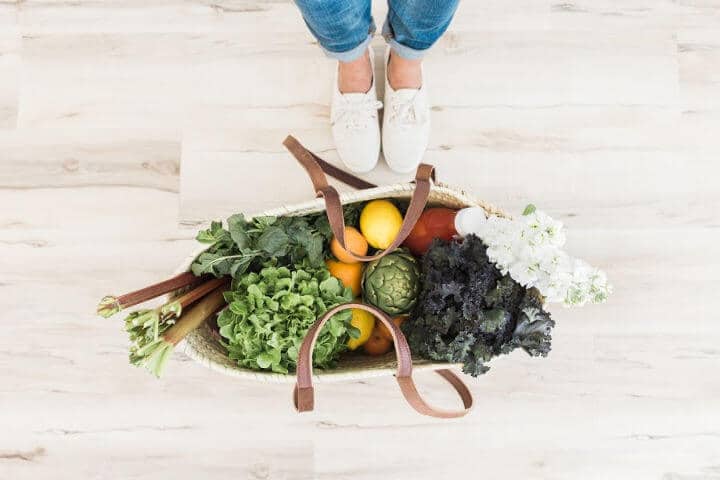 22. Meal Delivery
Many families are too busy to have dinner ready every night and need the services of a meal delivery service. The client makes the order with you and sets delivery time. You place the order with the restaurant, pick it up, and deliver it to your client.
Think about negotiating a discounted rate with the restaurant since you'll be giving them repeat business. Then you can add that to your profit. Also, add a delivery fee.
Focus on which restaurants you want to work with, obviously, restaurants that don't already have a delivery service of their own.
23. Music Teacher
Are you an accomplished musician? You could teach piano, guitar, drums, bass, flute, or any other instrument. Some music teachers teach at their home or rent a room at a music store. Private lessons range from $25-$50 per half hour.
24. Notary Public
There is a need for notarized documents. A notary public witnesses and authenticates documents. The average fee is $10 per page that needs authenticating.
The minimum requirement is to be 18 years or older and a high school diploma. In order to become a notary public, you'll need to complete state required training, submit an application with a photo and fingerprints, pass an exam, order notary supplies, and file you bond and take an oath.
25. Party Rental
There are so many things you can rent out with a party rental business. Bouncy houses are popular for kid's birthday parties and are charged at $90 per rental.
Or you can focus on wedding supplies which includes tables, chairs, tablecloth, plates, utensils, and so on. Chair cover rentals, with different options for colored sashes, is another popular rental business. Factor in the cleaning fee for chair covers in your costs.
Think about how you will transport items and whether or not you need a truck. And look into getting liability insurance.
Be mindful that there will be an initial investment in supplies and it will take time to earn your money back.
26. Pet Trainer
The most sought after pet trainer are dog trainers. But there are also specialists like people who train cats to go bathroom on the toilet! That is such a unique skill.
Volunteer at an animal shelter and sign up for pet training classes first.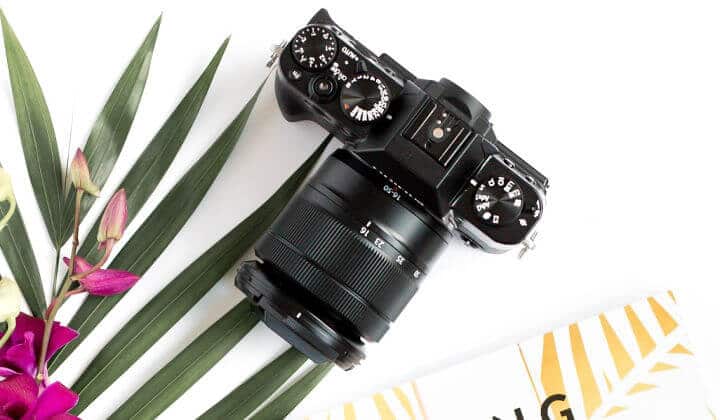 27. Photography
The options for professional photographers are varied. You can specialize to baby portraits, family portraits, pet portraits, weddings, special events, corporate work, food, and fashion. You don't necessarily need to go to school to become a professional photographer. However, you do need to hone your craft, be an expert at lighting, know your camera settings to adjust to any situation, and know how to edit photos.
There will be an initial investment in equipment. If you do weddings, you do have to deal with guests who have fancy cameras and block your shot and deal with restrictions at certain venues.
28. Professional Organizer
A professional organizer solves problems, maximizes space and increases functionality, and creates systems to organize files or financial information. Households and businesses need the services of a professional organizer.
29. Videographer
Videographers are needed for weddings, special events, corporate events, training videos, interviews, commercials, depositions, and so on. You'll need to invest in video and audio equipment as well as the latest computer and software.
There is no degree required (although this is what I studied in college) but you'll need to how to film, compose a shot, how to best capture sound, adjust to different lighting situations, and deal with different people.
30. Virtual Assistant
A virtual assistant can do a range of tasks from making travel arrangements and doing research to performing tasks for blog owners, such as blog commenting and answering emails. If you work for yourself, you'll make twice as much or more than going through an agency.
Independent virtual assistants earn anywhere from $20 to $100 an hour. But if you go through an agency, you'll only earn $10 – $12.50 an hour.
Bear in mind that you'll be competing with overseas virtual assistants who are paid a much lower rate. Seek out clients who want a virtual assistant who lives in the U.S.
If you enjoyed this post, please share it!