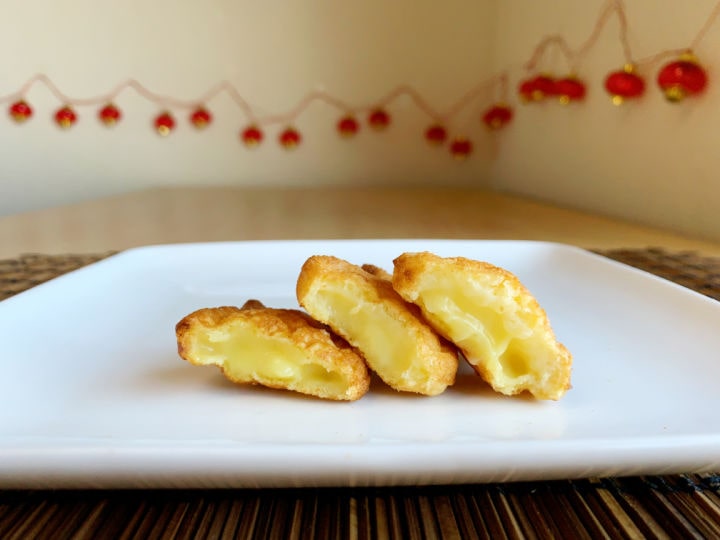 Air fryer taiyaki is now a thing you have to try! Taiyaki is a delicious Japanese snack that I have fond memories of while growing up, whenever I was at Japantown in San Francisco.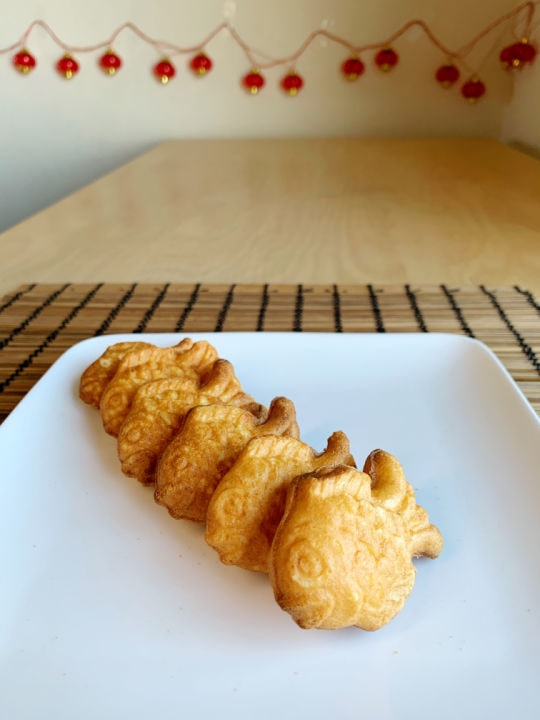 Taiyaki is a fish shaped, crispy waffle. It's filled with a piping hot (like lava), sweet filling. The most popular filling is red bean paste but other fillings include custard, matcha cream, and chocolate.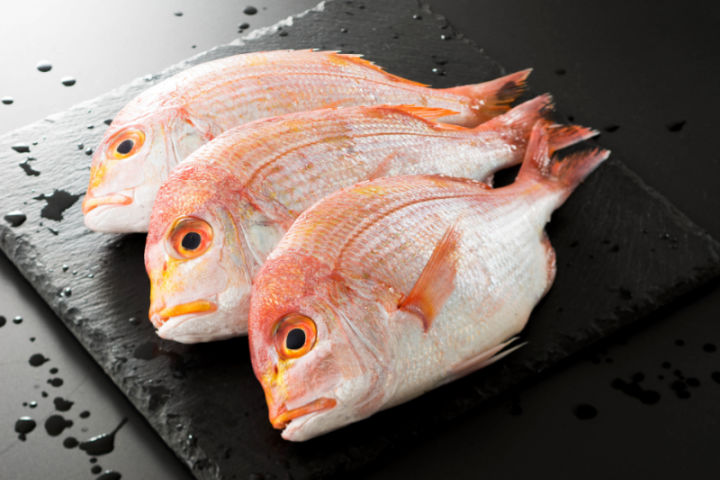 Taiyaki means "baked seabream fish" as it is shaped after this fish (pictured above).
The History of Taiyaki
The origin of taiyaki, according to Tokyo Treat, is linked to imagawayaki, a circular thick waffle with a sweet red bean filling. A man named Seijiro Kanbei had a imagawayaki shop and it wasn't selling well.
So he decided to be creative and try a different shape. He made it into the shape of the sea bream fish, which was a prized, rare fish at that time. The sea bream was even referred to as the King of Fish.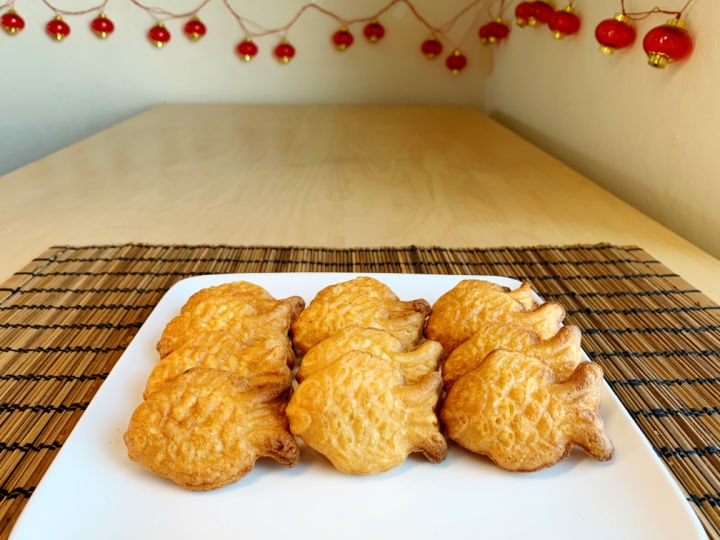 By making the imagawayaki into the shape of a rare fish, it was thought to give the people a little bit of luxury, even if it was for a moment. The taiyaki also has a thinner batter than regular imagawayaki.
It became so popular in Kansai (western Japan) that it was featured in newspapers and then became popular in Tokyo.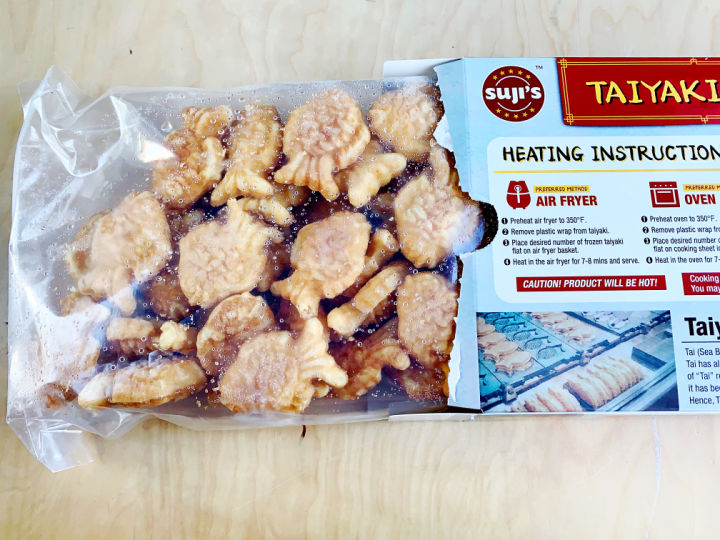 Costco started carrying Suji's frozen taiyaki with a custard filling and I was so excited to learn that it can be air fried! FYI: these are the mini version of the real thing. The real thing is as large as my hand!
Taiyaki Air Fryer Instructions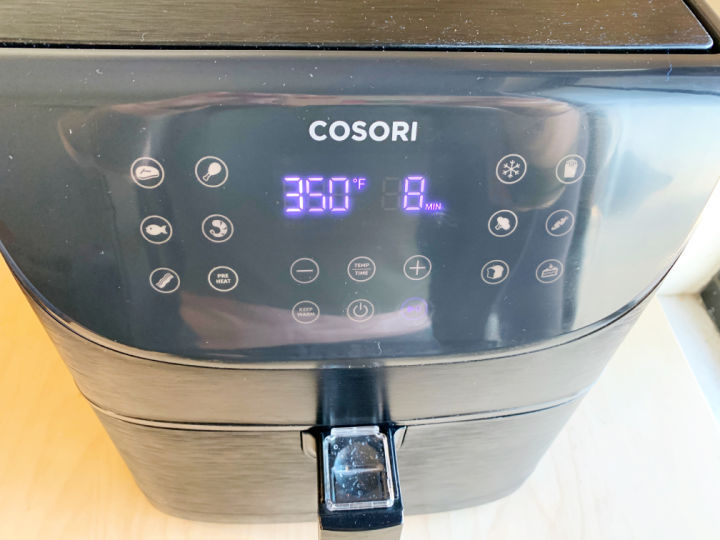 Preheat air fryer. Cook at 350 degrees for 8 minutes, flipping halfway.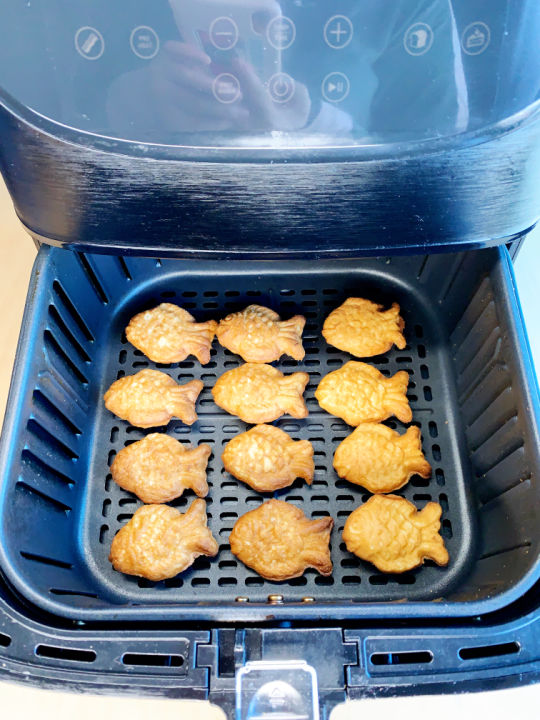 Air Fryer Cooking Tips for Taiyaki:
Oil isn't necessary for taiyaki but you can spray with oil if you wish.
Is preheating necessary? I think it helps. If you're in a rush, you can preheat for a minimum of 3 minutes.
Do I have to flip the taiyaki during air frying? Yes, it will help them brown evenly on both sides.
Do I need to thaw first? No, just cook from frozen.
Do I need to cook 12 per batch? No, cook as little or as much as can fit in your air fryer basket.
Other Air Fryer Recipes and Tips
Air Fryer Taiyaki Cooking Video Short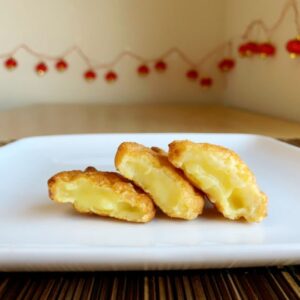 Air Fryer Taiyaki
Here's how to cook crispy, delicious taiyaki in your air fryer.
Instructions
Preheat air fryer at 400 degrees for 5 minutes.

In the air fryer basket, add the taiyakis, making sure that they are laying flat and not overlapping. Close the basket and set the temperature for 350 degrees for 8 minutes.

When cooking time reaches 4 minutes, pause the air fryer and open air fryer basket. Using tongs, flip the taiyakis over. Close the basket. Press the cook button to continue cooking the remaining 4 minutes. When the air fryer has finished cooking, remove taiyakis from basket and serve immediately.
Please LEAVE A STAR RATING and COMMENT! Help GET THIS RECIPE FOUND by more people.
This post contains affiliate links. When you make a qualifying purchase, I will receive a small commission at no extra cost to you.
Pin for Later: