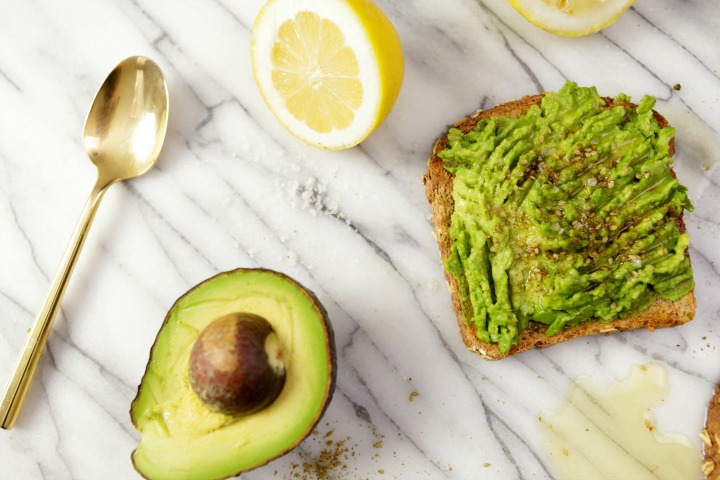 In the now defunct Saveur magazine, I came across avocado toast. Wow, I couldn't believe that one of my favorite whole foods, avocado could go well with toast?
Yes, it was a trendy new food item in restaurants where they would charge a premium price for something you can make so easily at home! Seriously, it's only a few ingredients.
Avocado a whole food that contains healthy fats. Plus, avocados add savoriness to any dish and they're very versatile.
Add them to a dish as is or bake with them in place of butter or oil.
If you're a vegetarian or on a low carb diet, try adding avocados for more satisfying meals.
One of my favorite recipes featuring avocados is Buttery Avocado Garlic Toast. It's sophisticated, satisfying, and makes a perfect party appetizer.
With a hint of garlic and butter, it puts this avocado toast over the top!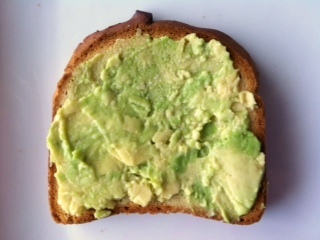 Avocado Toast Recipe
Makes 4 servings
4 slices of toasted bread
1 clove of garlic,. cut in half
2 tbsp of butter
1 avocado, peeled and sliced
Salt
Preparation
1. Butter each piece of toast on one side.
2. Use the cut side of the garlic and rub into the buttered toast until it has a layer of garlic smear.
3. Add slices of avocado and spread evenly into the toast.
4. Salt to taste.