Was it your New Year's Resolution to start a budget?
It's not too late to start.
You're not a failure. Oh heck no!
I was overwhelmed at first that I didn't know where to start.
It's like when I drive to a new place, I get a little nervous. This happened a lot when I was a wedding videographer.
I was always driving to a new location whether for a client meeting or a wedding and reception. And I had to be on time!
So I would map out my route, look over the directions, and plan extra driving time, in case I got lost. This was before GPS was widely available!
I'm more confident if I plan ahead. It makes it easier and less stressful.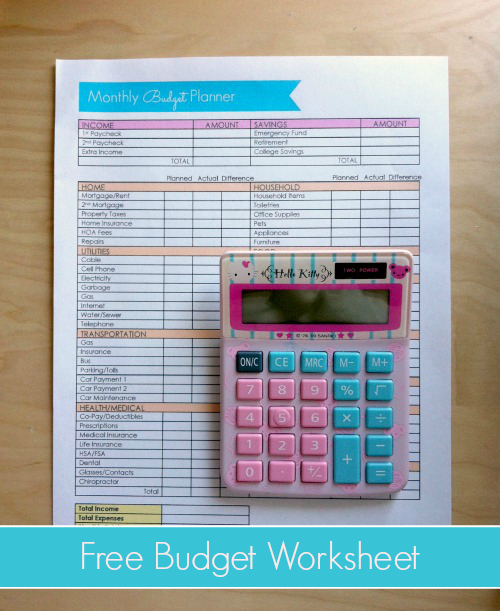 This is the same with a budget. A budget is a road map for how you're going to spend your money each month.
When you know how much your recurring, monthly expenses are, then you can figure out what to do with the rest. Do you have enough to splurge on lunch at your favorite food truck or dance lessons for your daughter?
How much do you have to save each month to go to Hawaii or Disneyland?
When I put expenses onto paper, I can plan things instead of letting them happen to me.
Sorry, the Free Budget Worksheet is no longer available.
You can get it by purchasing Budgeting Made Easy.