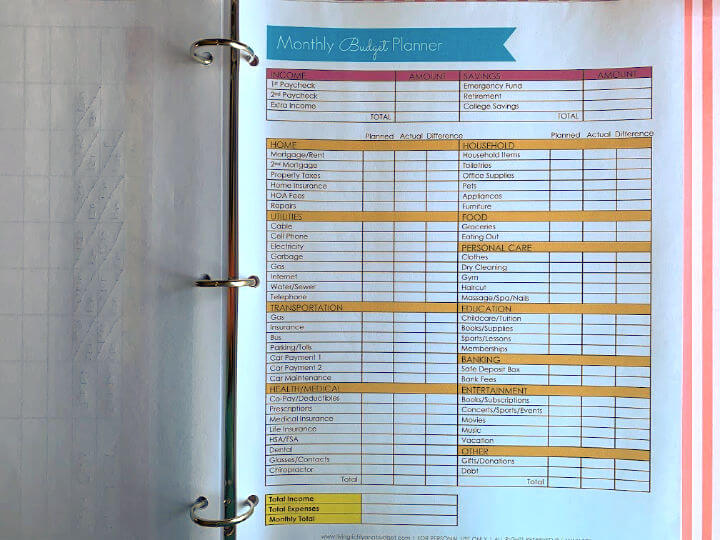 With the economy going the way it is, we have had to save money now more than ever! If you're looking for an easy way to save and manage your money, a budget binder is the way to go. Here's my tutorial on how to make a budget binder.
My ebook, Budgeting Made Easy, includes printable worksheets to put together a budget binder. It's just so much easier to have things done for you instead of coming up with it yourself, from scratch.
If you've bought Budgeting Made Easy, here's how to put together your budget binder.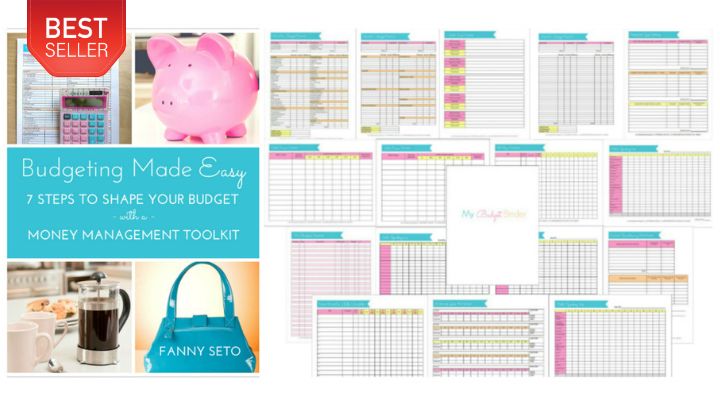 1. Print out these printable worksheets.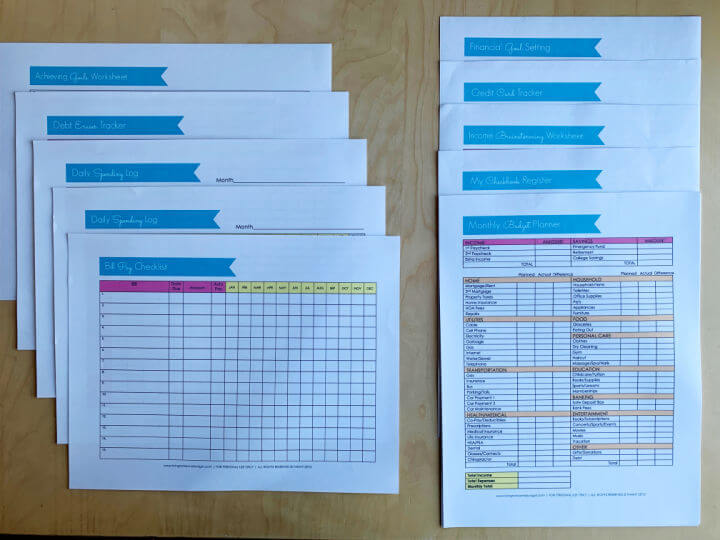 1 Cover
1 Financial Goal Setting
1 Achieving Goals
12 Daily Spending Logs #1
12 Daily Spending Logs #2
1 Bill Pay Checklist
1 Credit Card Tracker
1 Debt Eraser Tracker #1
1 Debt Eraser Tracker #2
12 Monthly Budget Planners
1 Income Brainstorming Worksheet
1 Checkbook Register
2. Hole punch the worksheets.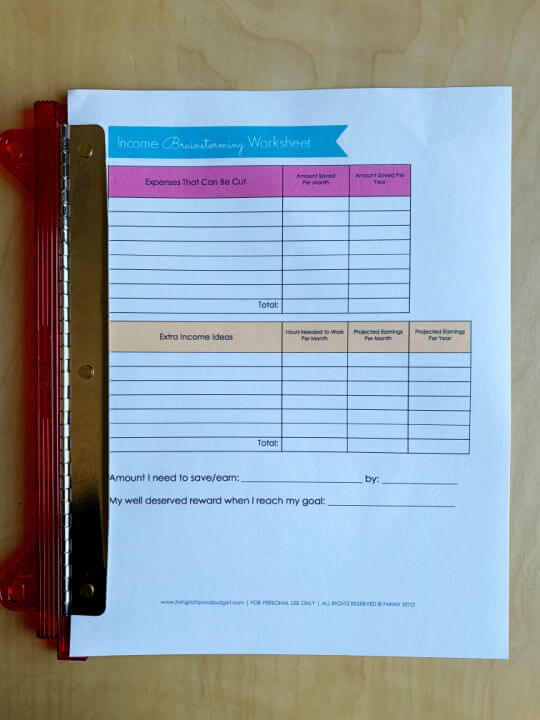 I use a simple hole puncher from Daiso, pictured above. Use any hole puncher you have.
3. Choose the version of the worksheet you want to use.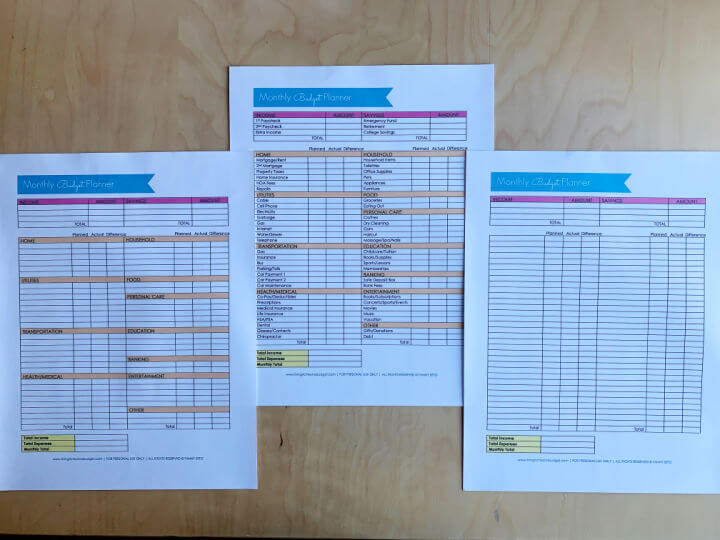 The Monthly Budget Planner has 3 versions, pictured above. The version in the middle has all the categories pre-filled, the version on the left has pre-filled main categories, and the version on the right is blank for total customization.
The Daily Spending Log also has a pre-filled and blank version.
4. Put the worksheets in order.
Place the worksheets in order of how you like it. It may take a few months to figure out your favorite order for your printable worksheets. But I suggest starting with the Bill Pay Checklist on top because you will refer to this one the most.
Cover (optional)
Bill Pay Checklist
Debt Eraser Tracker
Credit Card Tracker
Daily Spending Logs
Monthly Budget Planner
Financial Goal Setting
Achieving Goals
Income Brainstorming Worksheet
Checkbook Register
4. Place into binder.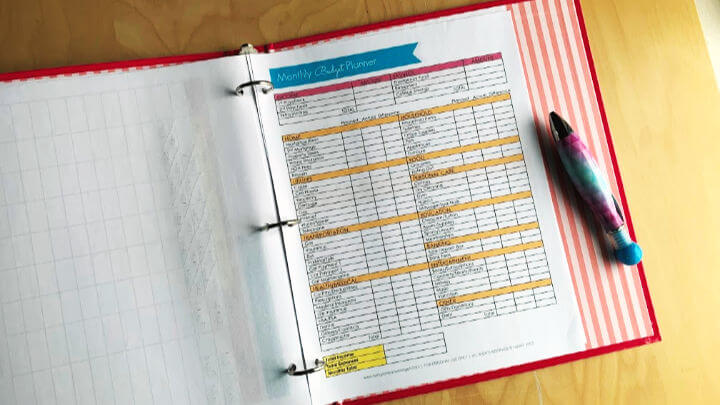 Place all the worksheets into your favorite binder and store it in a place that you can easily access every day, like your desk. Review it often and track your progress.