Are you a sucker for deals?
Are you obsessed with saving that you end up buying things you don't need and never use?
Do you wonder where your money went, at the end of the month?
Is your place cluttered with stuff?
If you've answered yes to all of the above, you may have a problem.
A few weeks ago, a local grocery store had a 50% store closing sale. And of couse, I had to go.
Unfortunately, I went a 2 days after the announcement of the sale. By the time I got there, most of the stuff was gone, most of the necessities.
So feeling a little disappointed, I did what any bargain hunter would do. I scoured the shelves to see what else I could get.
After all, 50% off is a really good deal. In the back, I discovered tropical flavored ice cream that I've always wanted to try. I bought 6 pints of it!
While making another round, scanning the shelves, I found lemonade and stocked up on 8 bottles of it. OK, I went a little crazy.
I added some other snacks along the way. And when I left, I was proud of myself for scoring these deals.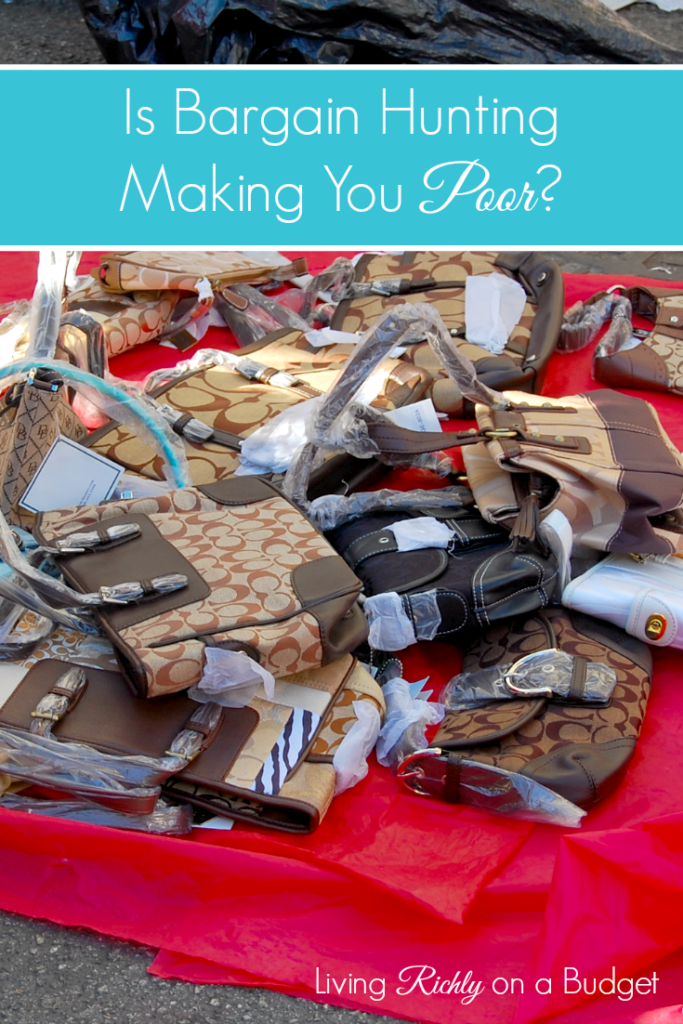 One week later, I found myself not wanting to drink lemonade anymore. Too much sugar. We only drank one bottle.
And I started eating the ice cream, 3 pints, not by all by myself. Then I got sick with the flu or cold and realized that I shouldn't be eating ice cream in the first place.
Deals become clutter.
When I look back, 7 bottles of lemonade that no one will be drinking, is cluttering the shelves in our already crowded garage. And there are 3 pints of ice cream taking much needed space in our freezer.
I focused on how much I was saving, half off, instead of thinking of how much it really costed me, $40. And it was $40 spent haphazardly instead of putting it towards something better, more on target with my goals.
That $40 could have been used to pay down debt or put into savings for a vacation. Instead, it was wasted on things my family won't use and don't need.
Deals can trick your brain.
Deals have a way of tricking our brains into spending more. When you normally would not buy something, once it's on sale, our mind goes a little haywire.
OMG, I start thinking illogically. Instead of "do I need this?" My mind says "but it's on sale!" And all hell breaks loose.
So the next time I come across a deal, I ask myself these two questions:
1. Would I buy this at full price?
2. Do I need this? (Sometimes your brain can convince you that you need something when you really don't. How tricky is that?)
The thing about spending is it should intentional, not willy nilly. If you want to make the most of what you have, spending it on whatever deal comes your way will not help you reach your financial goals.
It will not help you get out of debt or save and grow your money.
Are you lured by deals? How do you restrain yourself?
Want to free step-by-step guide on creating a budget? Join the 7 Days to Shape Your Budget Challenge and get a FREE budget worksheet!