If you're a beginner, struggling with meal planning, here are 20 meal planning ideas.
Do you feel it's hard to start meal planning because you feel like you have to learn meal prep and how to make freezer meals? You're in the right place!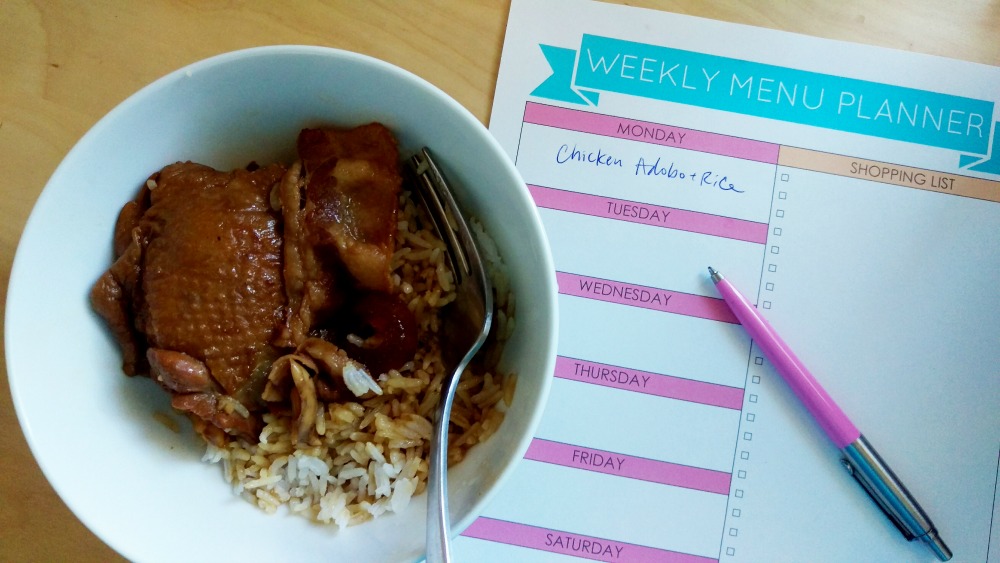 Meal planning doesn't have to be as complicated as you think. You can start where you are, incorporate ready made foods from the grocery store, and even plan nights to eat out.
Meal planning is just a plan of what you're going to eat for the week. It doesn't mean that you have to cook every meal from scratch every single day or cooking new recipes all the time.
Benefits of Meal Planning
Your grocery budget is one place where you have the potential to SAVE A LOT OF MONEY! It's also an area where you can easily overspend without even knowing it!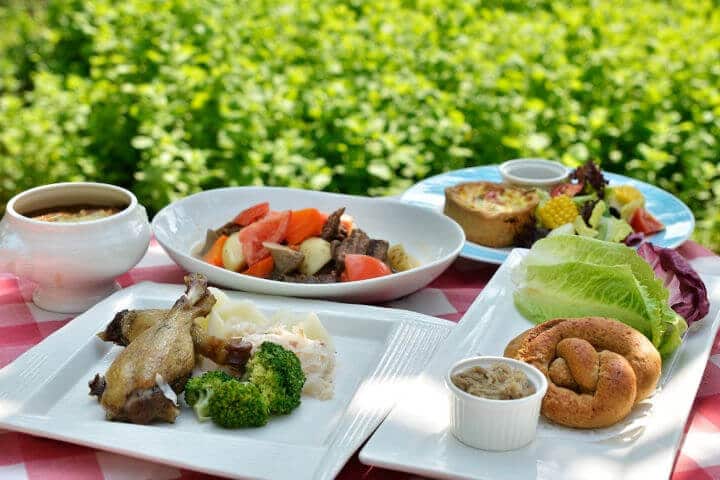 Sure, you can save money with by couponing but if you don't have a plan of what you're going to eat, then you're left with a bunch of random foods that don't go together and won't create meals. What's the point of couponing if you don't have meals in mind?
With meal planning, you're brainstorming meals ahead of time and grocery shopping for needed ingredients. So when 5:00 pm rolls around, your exhausted and frazzled self is not scrambling around the kitchen, trying to figure out what to cook. You will know exactly what's for dinner and how to make it.
By using these meal planning ideas, you can plan out how much you'll spend, stay within budget, and make sure you have enough meals for the week.
More: How to Meal Plan with a Meal Planning Binder
My approach is to take baby steps and make meal planning as simple as possible so that it will become a routine and habit. Start off slowly and after you've done meal planning for 2 – 3 weeks then add on other things like freezer cooking, planning around grocery sales, etc.
This isn't meant to be a list of rigid rules but merely suggestions that will help you simplify meal planning so you can get started. Take what you like and leave out what you don't.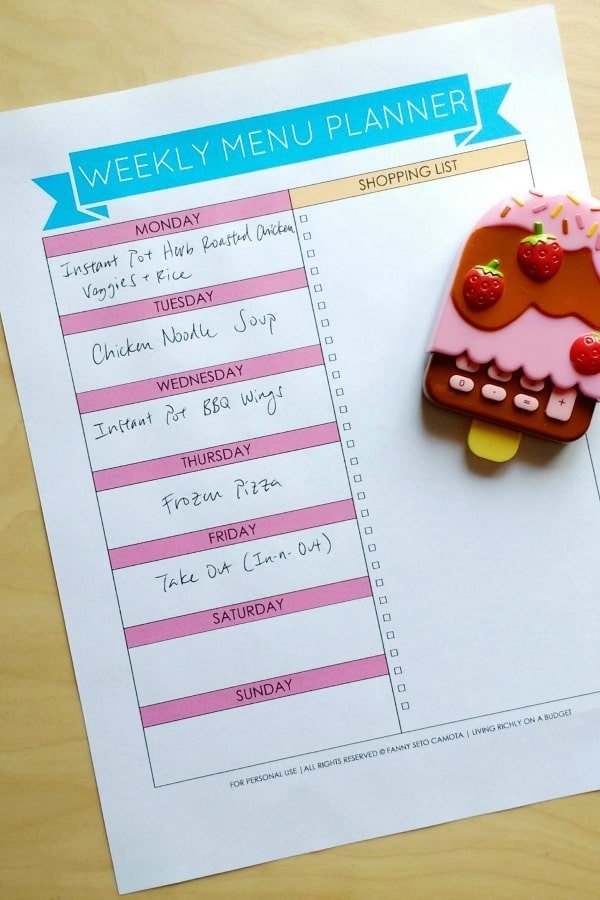 Easy Meal Planning Ideas for Beginners
1. Create a meal planning routine, such as – Friday night: plan meals, Saturday mornings: go grocery shopping.
2. Focus on only planning weeknight dinners first. That's just 5 meals.
3. Make enough leftovers for lunch the next day or do something simple for lunch, such as sandwiches.
4. Have a set plan for breakfast – cereal, scrambled eggs, or toast. Keep it simple.
5. Check your calendar for the next week and make a note of nights where you don't have to cook or have evening activities.
6. For evenings where you have karate or Back to School night at school, plan a quick, no-brainer meal like frozen pizza or store bought rotisserie chicken. Need ideas to use up your chicken? Here are 7 Easy Meals with a Rotisserie Chicken.
7. Give yourself permission to plan one or two super easy meals with ready made foods, such as mac n cheese or frozen pizza.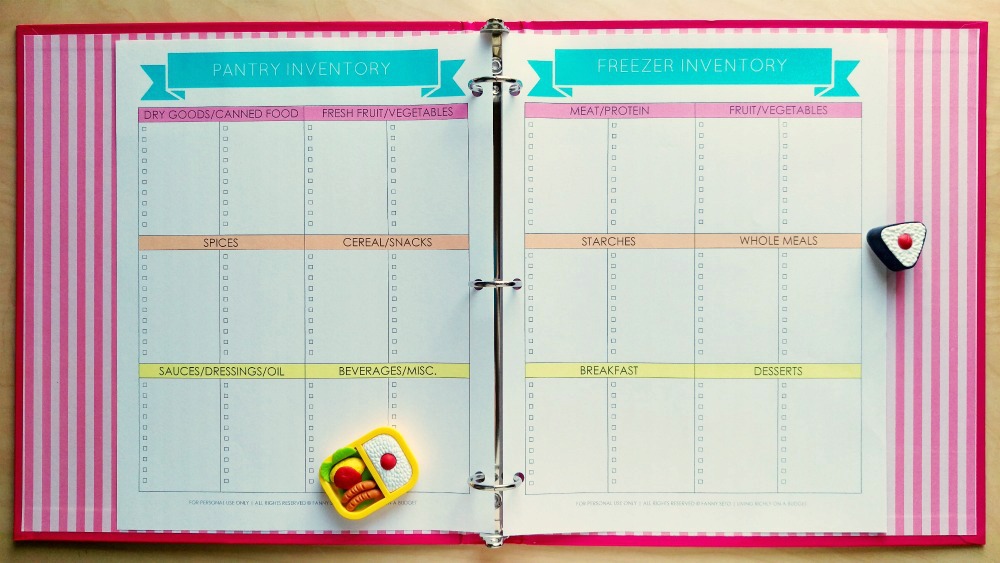 8. Check your pantry, fridge, and freezer for foods that need to be used up. This can be a great starting point for ideas for meals.
9. Plan meals with the food that need to be used up and add other meals that you want to cook for the week.
10. Choose simple meals that you already know how to cook without a recipe. And include meals that your family loves!
11. Hold off on adding new recipes into your meal plan until you have done at least 2 weeks of meal planning. (This is just a suggestion, not a rigid rule.)
12. Write out your planned meal ideas into a weekly menu planner or record it into your phone. Paper is better because you can post it on the fridge, where your family can see it.
13. Make a grocery list of things you need to buy for your meals and be sure to include household staples.
14. Take a picture of your paper grocery list with your phone, in case you leave your list at home. Believe it or not, this happens more often than not and having a photo of my list has saved the day.
15. Take a night off from cooking one day a week by planning to eat out or scheduling a no cook meal, such as a salad or sandwiches. (You deserve it!)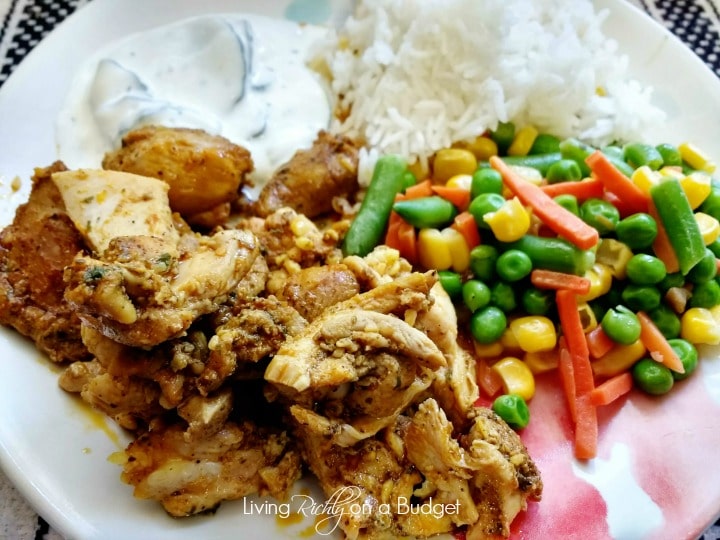 16. Skip meal planning with grocery sales for now, until you get used to meal planning.
17. Don't try to learn freezer cooking yet, again, until you feel comfortable with meal planning.
18. Don't worry too much about meal prep yet. You can always incorporate it later. Keep it simple now so that you gain momentum towards a successful week of meal planning.
19. If you need inspiration for a variety, you could follow a routine for easy meal planning ideas, such as:
Monday – pasta
Tuesday – tacos
Wednesday – chicken
Thursday – vegetarian
Friday – pizza
20. Need more variety for meals but don't have time to think of ideas? Try marinated meats at the grocery store like marinated taco meat (one of our favorites) or Trader Joe's marinated chicken shawarma (cut into pieces and pan fry in a skillet). This is also a good way to try new, international foods without much prep.
Celebrate your first week of successful meal planning with ice cream or a white chocolate mocha! Once you have 2 weeks of meal planning under your belt, move onto more advanced strategies.
What are your favorite meal planning ideas?
You might also like:
Want more meal planning help?
Check out Meal Planning Made Easy, my beginner's guide to meal planning plus printables and a sample meal plan to get you started!