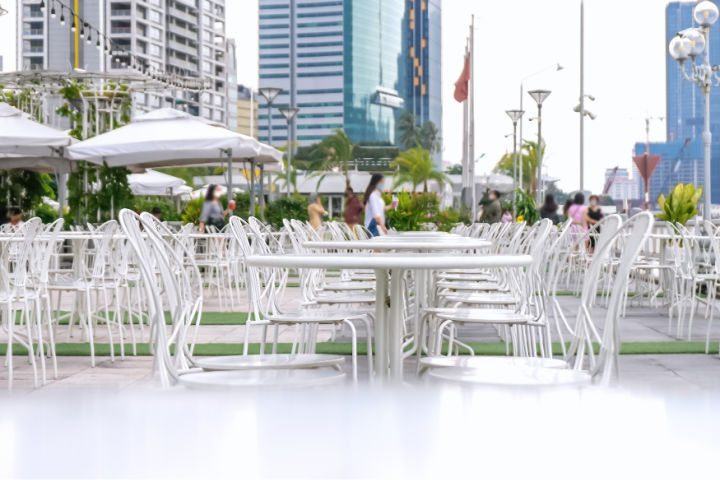 After 6 months of quarantine, I finally ventured out to try dining outdoors during COVID. Honestly, I wasn't ready for it for awhile.
It was our wedding anniversary so my husband and I decided to go out. But yes, for 6 months I have only gone out to go grocery shopping or to Target occasionally.
I haven't gone to buy any drinks or eat out… at all! I have gone through drive through but that's it.
We went to a Vietnamese restaurant for beef stew noodles. The outdoor dining was set up on the side of the restaurant, as a parklet. Parking spaces were removed and tables and chairs replaced it, with an orange traffic barrier protecting the street facing side.
We didn't know where to wait for to be seated but luckily the tables weren't filled yet. Our server moved a table around for the 2 of us, so that it was spaced out from other tables.
There was a parking meter in between our table and the next! That was a funny sight and I wished I had taken a picture.
There was only 1 server for 12 tables! Poor guy was also bussing tables until someone came to help him later.
No More Paper Menus
Once we were seated, the server told us that they weren't handing out menus. We would have to check our phones to look at the menu!
Luckily, my husband knew what to order so we just placed our order without looking at the menu. Otherwise, it's a new thing to deal with while dining out during COVID.
Everyone was wearing masks except when they were eating. A few people took them off once they got to the table.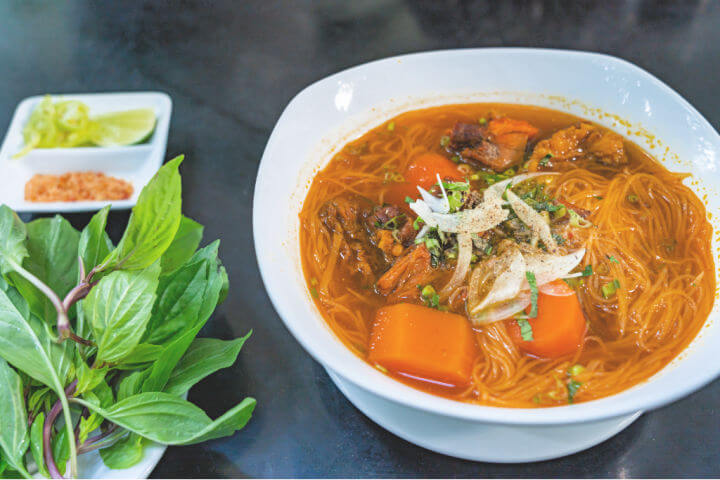 People waiting for tables lined up along the wall of the outside of the restaurant. I could smell the exhaust of the passing buses and the scent of a dog walking by.
Our server was getting the food from a window on the side of the restaurant and exchanging things with the indoor staff. He used one of those old fashioned call bells (found at diners) to let them know when new orders were in.
He brought to our table, a plate of disposable tableware of wooden chopsticks and plastic soup spoon, along with bagged pho toppings like raw sprouts, basil, cilantro, and lime wedge.
After a quick 5 minute wait, steaming hot bowls of beef stew noodles arrived at our table. The sun was shining on my food and my husband as we were sitting at the edge of the outdoor patio and the shade wasn't covering us.
The food was OK. My husband really wanted me to try their beef stew because he liked it better than this other pho place.
I got a lot of tough pieces of beef and the flavor of the stew was very mild. So I wasn't impressed.
But the server was very pleasant so it made it a nice experience. He wasn't Vietnamese but learned the Vietnamese names of condiments and was well versed in helping people order.
The Boba Milk Tea Meltdown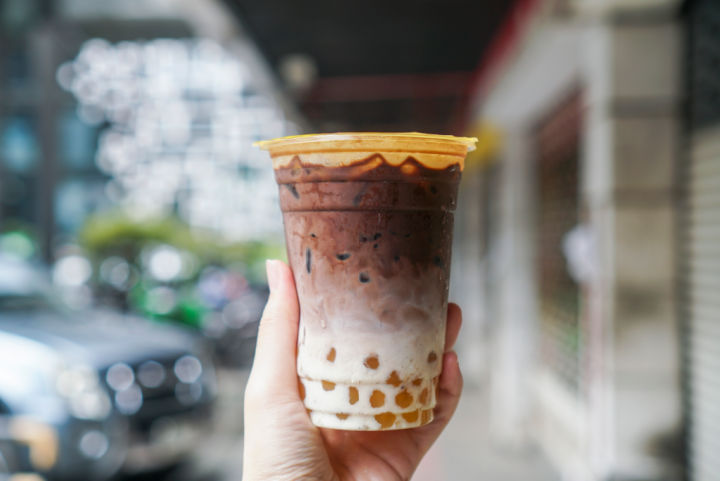 After we finished lunch, we went to our favorite boba milk tea place. Naive me thought that I could walk up and order like I did before COVID happened.
When I arrived, I fell into the socially distanced line. But then I noticed that every person before me was simply giving their name to the person working there, then just picking up their order. No ordering or payments were being made.
Must Order Ahead on an App
Then I noticed the sign that said Pickups and Delivery ONLY. OMG, I felt so incredibly unprepared and a little lost!
I immediately asked the 2 women behind me if they had ordered ahead. They said they did and you can do it on their app.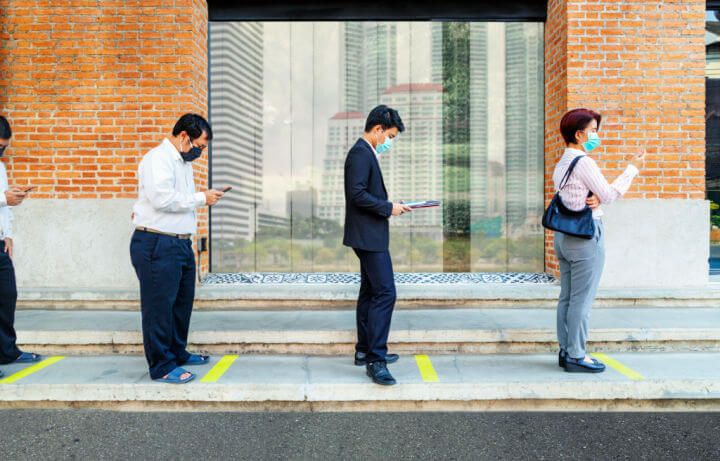 App? What app?
I walked back to the car with my husband waiting inside. I looked in the App store and couldn't find their app.
I then preceded to have a meltdown! Yes, I full on started ugly crying in the car because I couldn't take it. Why did it feel so hard to order boba milk tea?
Again, I haven't been out in 6 months so I had NO IDEA how the ordering process has changed!
I just wanted to order boba milk tea without having to go through all of this! Out of desperation, I had my husband look for their app.
My husband searched for their website. Then found their Square site to order from.
It wasn't an "app" after all!
While holding my phone, I was still crying as I selected my drink size and missed the part where you can choose the sweetness. Oh well! It defaults at 50% sweetness.
My husband put in my credit card info and placed the order.
After like only 2 minutes, I got a text that my order was ready. Yippee!
I walked back across the street, where the line disappeared. Yay!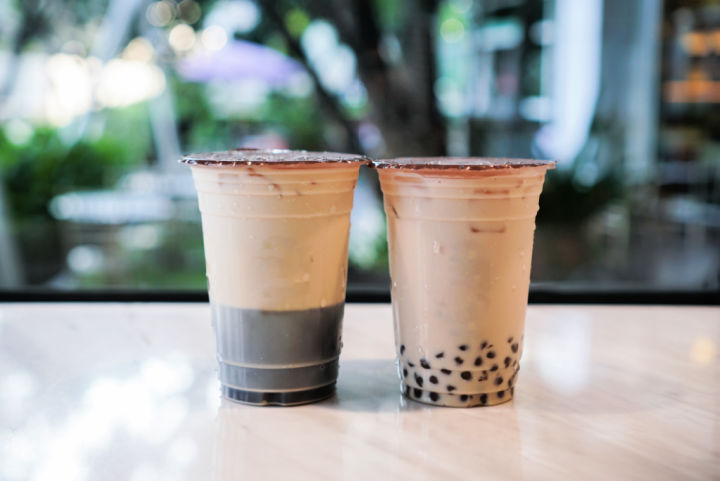 I gave them my name and after all that drama, finally got my coveted boba milk tea. So quick! But it wasn't so easy!
I am telling you this to let you know that if you have a meltdown during this time, it's OK! We are all adjusting to the new way of doing things.
I told my best friend about what happened and she reminded me that I hadn't ventured out to get food in 6 months! A lot has changed.
I wasn't emotionally ready for these minor road blocks in order to buy food! Things used to be simpler.
We used to be able to go without having to check if we had our masks, hand sanitizer, or social distancing.
I'm the kind of person who hates not knowing how to do things. I struggle with having to ask how to do something new sometimes.
Our situation keeps changing, like day to day. New laws are being made sometimes with little notice.
Be kind to yourself and ask for help. We are all learning and it's OK.
Have you dined out during COVID? How was it?
More
5 Popular Quarantine Recipes You Need to Try Right Now
What Your Kids Need for Distance Learning Back to School
Zenni Blue Light Blokz Glasses Review – Do They Work?