Do you own an Instant Pot and your kid wants one too? Now there's an Instant Pot Toy!
Well, it's not made by the Instant Pot brand, but it's a pressure cooker toy. It's called the Perfectly Cute One Stop Pot.
We have all been waiting for this! My kids love watching me cook in my Instant Pot and are in some of my videos too. They recognize the Instant Pot when we are out shopping!
Now they can pretend to cook in their own version of the Instant Pot. They love the special feature where it shoots out cool steam, mimicking a quick release! You add water to it in order for it to work.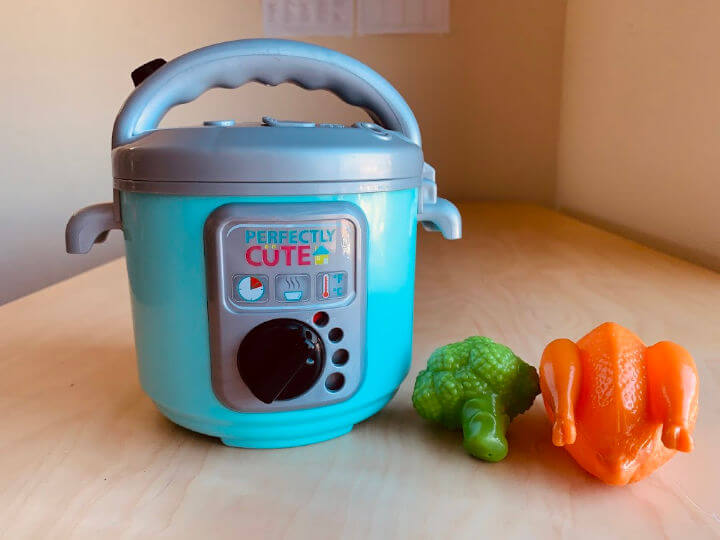 In this video, my daughter demonstrates how to use it and all the features it has. She's a like a mini-me in this video!
FYI: This Instant Pot inspired toy needs batteries – 3 AAA. And it's for kids ages 3 and up due to small parts.
Also, don't forget to turn the toy off when not it use as it will drain the battery.
You can find the Perfectly Cute One Stop Pot exclusively at Target! I bought this product myself to demonstrate it for you.
BUY IT HERE: Target