The other day, I was searching for a recipe for canned salmon because I was tired of defrosting chicken again.
We have a bunch of canned salmon in the cupboard but we never eat it because I don't know what to do with it.
Wild salmon is such a deal when bought as canned salmon but how to eat it is the question.
Then I found this recipe online for Salmon Potato Cakes.
It looked good right off the bat and I had most of the ingredients on hand so I tried it.
I didn't have dill, celery salt, seasoned bread crumbs, or dry potato flakes.
So I subbed in dried basil, corn crumbs (to make it gluten-free), garlic powder, shredded potato, and added a few squeezes of lemon, as other reviewers suggested.
There's also a recipe for a lemon sauce.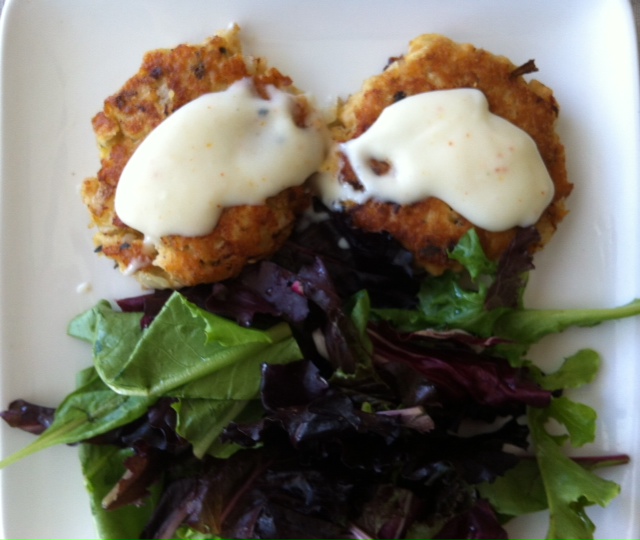 OMG! It turned out great! And it looks like it came from a fancy schmancy restaurant!
I can't believe that I made this and it was so simple. And it came from from canned salmon??? My hubby and daughter loved it too!
The cakes were crispy and full of flavor. It has the same texture as crab cakes. The bits of fresh chopped onions and potatoes were nice to chew into. And the lemon really freshens it up.
I will definitely be adding this to my meal rotation. I'll probably even make this for guests who come over.
View the recipes for Salmon Potato Cakes and Lemon Sauce for Salmon Patties.