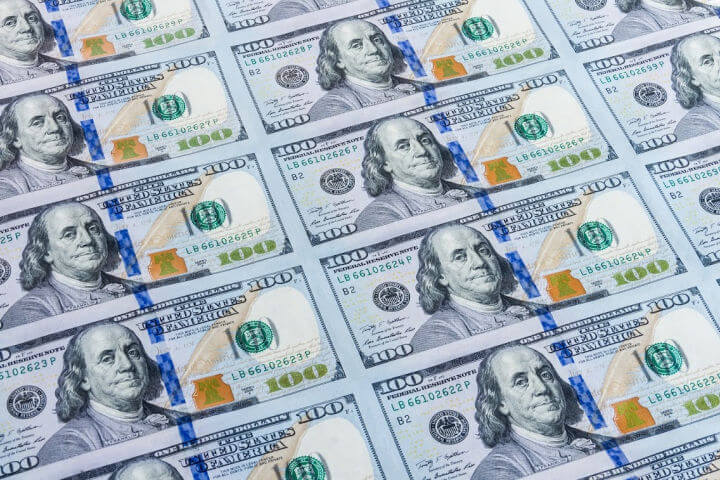 Finally, the 2020 stimulus check is coming! Congress passed a $2 trillion stimulus bill and we're all wondering "How much stimulus money will I get?"
Yes, the news has been grim lately but the stimulus money coming is very GOOD news! This is also the largest stimulus package in US history!
Who qualifies?
Individual tax filers with adjusted gross income of up to $75,000
Married couples filing join returns with adjusted gross income of up to $150,000
Tax filers above these income limits will receive a payment reduced by $5 for each $100 above the $75,000/$150,000 thresholds.
Single filers with income more than $99,000 and $198,000 for joint filers with no children are not eligible.
What do I have to do?
Some of my friends have asked, "how do I apply?" You don't have to do anything!
The stimulus check will be sent automatically, based on your 2019 or 2018 tax return information. So if you have direct deposit set up with your tax return, you'll receive a direct deposit. If it was by check, then you'll receive a check.
BUT, some seniors and others who typically don't file tax returns may need to file a simple tax return to receive the stimulus check. The IRS hasn't given further info on this but check their site for updates.
How much stimulus money will I get?
If the above info was a little confusing, use this stimulus check calculator to find out.
When will I receive it?
It's coming in April. They don't have an exact date but know that it's on its way.
Source: IRS
More:
What Your Kids Need for Distance Learning Back to School
New Rules for Shopping at Costco During the 2020 Pandemic
What to Do If You Are Unemployed Due to the Pandemic
Resources to Help You Get Through the Pandemic
Free Online Classes for Adults During the Shutdown
101 Fun Activities for Kids at Home That Will Keep Them Busy