Instant Pot BBQ chicken wings are super easy to make in your pressure cooker, with just 2 ingredients! And you can use frozen wings, if fresh chicken is difficult to find.
The recipe video above was originally for Korean BBQ wings but I have been subbing with regular BBQ sauce and it's SO good! My kids love it!
Try These Other Instant Pot Recipes:
The Instant Pot has been my best friend in helping me cook dinner easier, especially with two kids now. I throw things in and walk away and dinner is ready.
For this recipe, it's only two ingredients – Korean BBQ sauce and frozen chicken wings. It doesn't get easier than that.
Note: Trader Joe's no longer sells the Korean BBQ sauce. You can sub with another brand of Korean BBQ sauce.
This post contains affiliate links.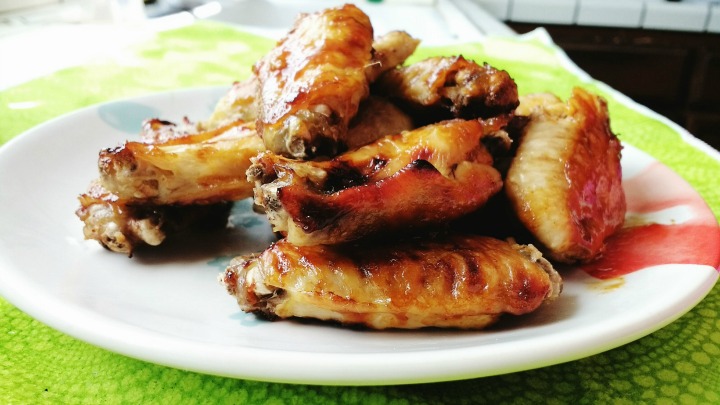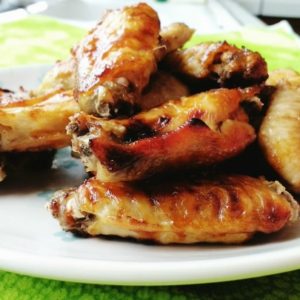 Instant Pot BBQ Chicken Wings
It's easy to make BBQ Chicken Wings with the Instant Pot! With just 2 ingredients, you'll make this again and again!
Instructions
Place the trivet inside the Instant Pot. Pour in 1 cup of water.

Add 2 lbs of frozen chicken wings into the pot.

Close the lid, set to seal. Then cook on manual high pressure for 15 minutes. (If using fresh wings, it's 5 minutes.)

Once finished cooking, do a quick release.

Place cooked wings onto a baking dish and dry with a paper towel.

Turn on your broiler. Brush on BBQ sauce on both sides of the wings. Cook under the broiler for 10 minutes.
Notes
Trader Joe's no longer sells the Korean BBQ sauce featured in the video. But you can sub with regular BBQ sauce. I also adjusted this recipe to broil on one side only. You can broil both sides, if you like though.
Please LEAVE A STAR RATING and COMMENT! Help GET THIS RECIPE FOUND by more people.
This post contains affiliate links. When you make a qualifying purchase, I will receive a small commission at no extra cost to you.