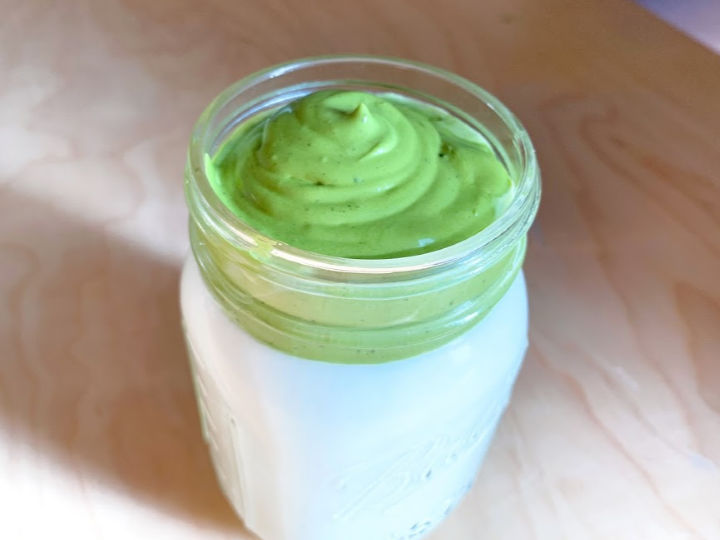 The latest craze during the stay-at-home quarantine is Dalgona Coffee. Dalgona Coffee is a whipped coffee that you make at home with a few simple ingredients.
But for those who don't drink coffee, there is a tea version, Dalgona Matcha Latte! This is for those who love everything matcha, green tea powder.
And the beauty of this recipe is that it uses common ingredients – heavy whipping cream, sugar, and milk. Matcha green tea powder isn't a common ingredient but you can find it at Trader Joe's, Costco, Whole Foods, and online at Amazon.
The point of Dalgona Matcha is that you can make this at home! Now that it's more difficult to go out, try something new at home.
What is Dalgona Coffee?
Dalgona Coffee originated in South Korea. The name Dalgona comes from an old-fashioned Korean toffee sponge candy.
It's super popular right now on Instagram, now that people have to stay home and are bored. Dalgona Coffee and Dalgona Matcha kinda spices things up on cool drinks you can make at home!
What does Dalgona Matcha taste like?
My version of Dalgona Matcha tastes like velvety matcha ice cream! It's fluffy and soft as a result of being whipped in a hand mixer or stand mixer.
Does this recipe use weird ingredients?
No. This Dalgona Matcha just has heavy whipping cream, matcha, sugar, and milk. That's it!
There are other versions of Dalgona Matcha that use raw egg yolks or the liquid from canned chickpeas. These were vegan and dairy-free versions.
I'm sure these taste good but raw egg yolks didn't appeal to me.
Can I drink this hot or cold?
You can make this hot or cold. But for simplicity, I make it cold. You can add the whipped matcha to the steamed milk if you'd like.
What kind of matcha do I use?
There are 2 kinds of matcha powder – ceremonial grade and culinary grade. For Dalgona Matcha, culinary grade works well.
Ceremonial grade matcha is a higher quality matcha, meant to be mixed with hot water to drink as tea. Culinary grade is for baking.
I use the matcha green tea powder available at Costco. It's a large package that costs $20 but it's well worth it as I use this in my matcha green tea latte as well.
Do I have to sift the matcha first?
No. I don't sift the matcha. But you can if you want.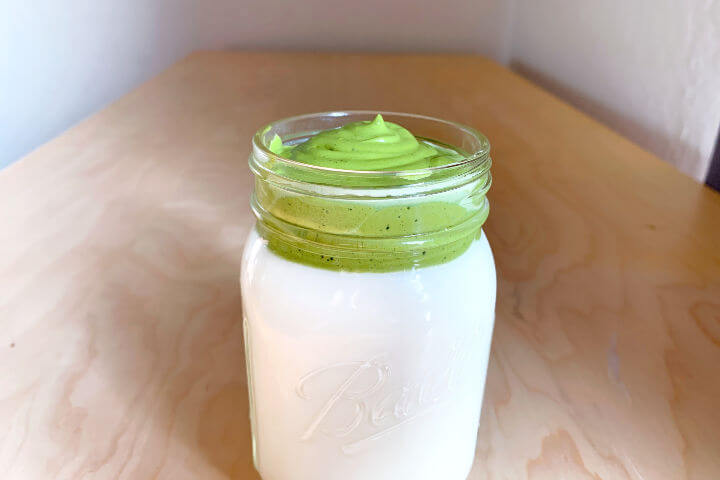 What kitchen tools do I need?
Since this is a whipped drink, I recommend a hand mixer or a stand mixer. I feel like with a hand mixer, I have more control over a stand mixer.
Can I whisk by hand?
You can also whisk this by hand, but it's a little trickier to get it to a whipped consistency. You'll have to make sure the bowl is cold and use cold heavy whipping cream and whisk for a long time. So I don't recommend this way.
Do you love matcha? Are you excited to try this Dalgona Matcha Latte? Let me know in the comments below.
Dalgona Matcha Recipe Video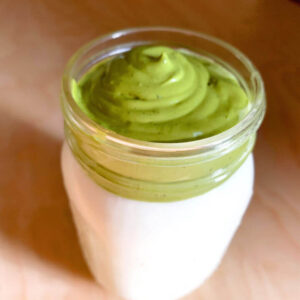 Dalgona Matcha or Whipped Matcha Latte (No Egg)
Make Dalgona Matcha Latte at home without using egg whites or weird ingredients. And it tastes like whipped matcha ice cream!
Instructions
In a bowl, add heavy whipping cream, matcha, and sugar. Using a hand or stand mixer, mix on low to medium speed until combined and peaks form (about 2 minutes).

In a cup, add milk. Add in optional ice cubes. Then spoon in the whipped matcha mixture on top. Mix with a spoon to combine and enjoy!
Please LEAVE A STAR RATING and COMMENT! Help GET THIS RECIPE FOUND by more people.
This post contains affiliate links. When you make a qualifying purchase, I will receive a small commission at no extra cost to you.
This post contains affiliate links.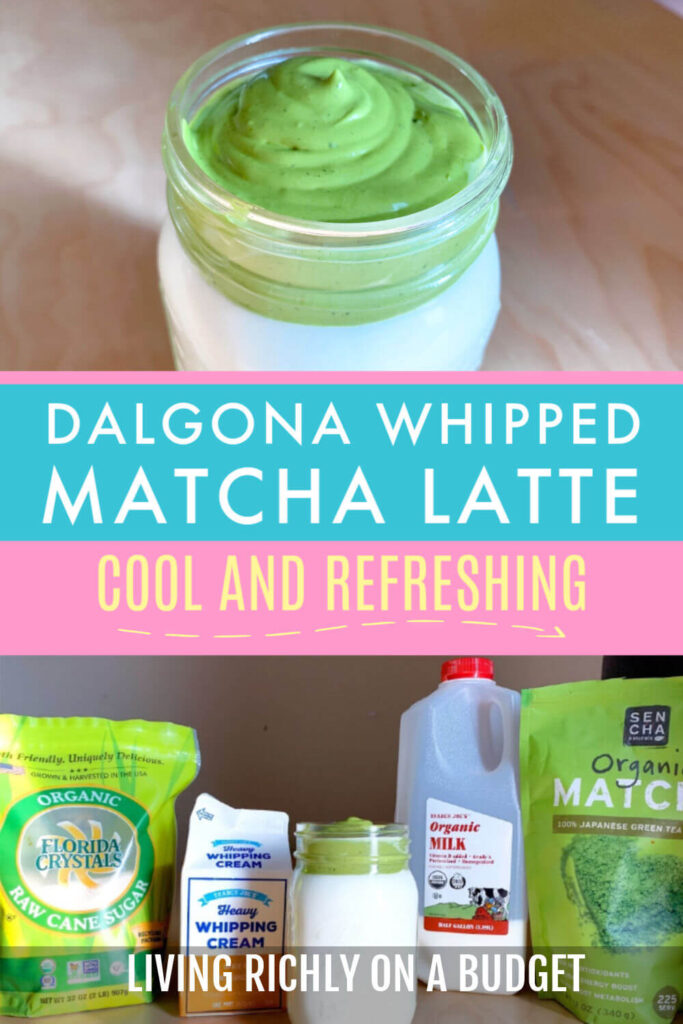 More:
The Original Sushi Bake Recipe
Thai Iced Tea Without Artificial Food Coloring
Dalgona Coffee Whipped Coffee Drink