This post brought to you by Dollar General. All opinions are 100% mine.
Christmas is next week!
Are you ready for it?
You might be stressed out with all the things you need to prepare for.
If you need recipe ideas for main course, side dishes, dessert, and appetizer, look no further.
Dollar General has a seasonal page full of fun and easy recipes brought you by Coca-Cola®, M&M's®, and Campbell's®. You'll also find ideas for decorating tips and holiday crafts.
I tried out one of the recipes for Red's Amazing M&M's® Cookies. With the holiday red and green M&M's®, it makes the cookies fun and festive. They're also a great seasonal item that you may find at a discounted price.
I made these cookies with egg whites and made them gluten-free using gluten-free flour. You can sub out ingredients to fit your needs.
This recipe called for chilling the dough for an hour to overnight so I made these last night, chilled them in the fridge overnight, and baked them this morning.
This extra step helps give the cookies are more solid shape and makes crispier cookies. 
INGREDIENTS
1 cup (2 sticks) butter
2/3 cup Clover Valley® Brown Sugar
2/3 cup Clover Valley® Granulated Sugar
1 egg
1-1/2 tsp. Clover Valley® Vanilla Extract
2 cups Clover Valley® Flour
1-1/4 tsp. Clover Valley® Baking Soda
1 tsp. Clover Valley® Iodized Salt
1-3/4 cups M&M'S® Brand Milk Chocolate Candies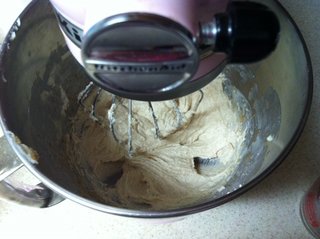 DIRECTIONS
1. In a large bowl or stand mixer, cream butter and both sugars until well blended. Add the egg and vanilla extract and mix to combine.
2. In a separate bowl, sift the flour, baking soda and salt together. Slowly add these ingredients into the butter mixture and stir until combined.
3. Fold in the M&M'S® and chill the dough for 1 hour or overnight.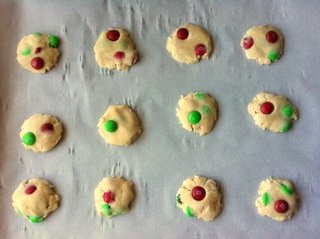 4. Preheat oven to 350 degrees.
5. Drop dough by rounded tablespoon onto a lightly greased tray, about 2 inches apart.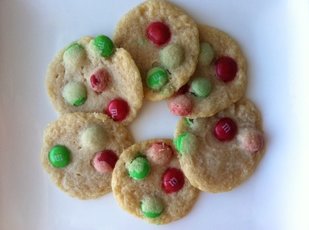 6. Bake for 8 to 10 minutes for chewy cookies or 12 to 14 minutes for crispy cookies. Makes 24 – 26 cookies.
No one will say no to these delicious cookies!
More:
Sugar-Free Dairy-Free Ice Cream Recipe
Dalgona Coffee Whipped Coffee Drink
Dalgona Matcha or Whipped Matcha Latte (No Egg)
Make Mocha at Home without a Machine